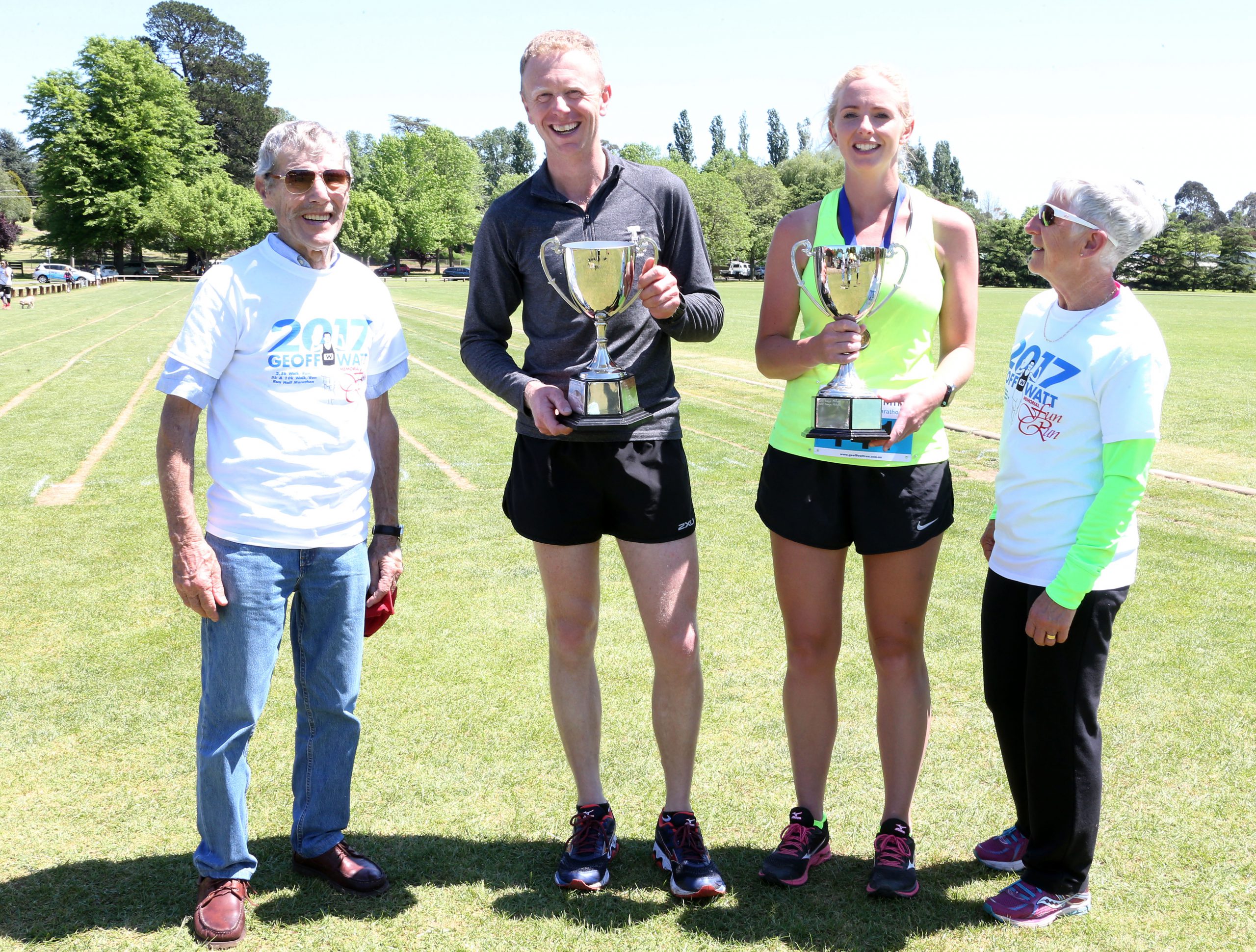 RUNNING

More than 350 Gippslanders flocked to Warragul last weekend to take part in the Geoff Watt Memorial Fun Run.

A prolific long distance runner and adventurer, Geoff Watt helped shape the face of athletics in Australia and was remembered in fitting fashion at the 46th annual running of the event.
Geoff's daughter and race director Kathy Watt said the 2017 event perfectly epitomised her father's philosophy on running and life.
"It was a fantastic day, the weather was perfect and there were lots of smiles," Kathy said.
"[Dad] was all about participation and trying your best and getting out there … it wasn't about winning and that's what the event was about … that and mateship and it really embodied that.
"It was great seeing the young kids when they got their medals showing their parents and brothers and sisters … that's what it's all about."
The event also featured spot prizes, a fancy dress competition and post-run barbecue for participants.
Brother and sister duo Peter Cutler and Emilie Barkley took the new course by storm and took out the men's and women's half marathon events.
Peter, who said the rivalry between he and Emilie was more "encouraging" than competitive, won the men's event for the fifth year in a row.
"I'm a marathon runner primarily and I ran the Melbourne Marathon two weeks earlier so that's the main thing I do," Peter said.
A member of the Harriers, Peter also trains with the running group regularly and said the Geoff Watt Fun Run was a favourite event.
"It's our local fun run and it's really good," he said.
"Kathy has been building it up in recent years and has done really well so I enjoy it and it's nice to run near home."
There was no rest for the 36-year-old dairy farmer after the landmark win when he returned home to his property near Warragul.
"We went home and we were bailing silage and milking that evening so it was straight back to work," he said.