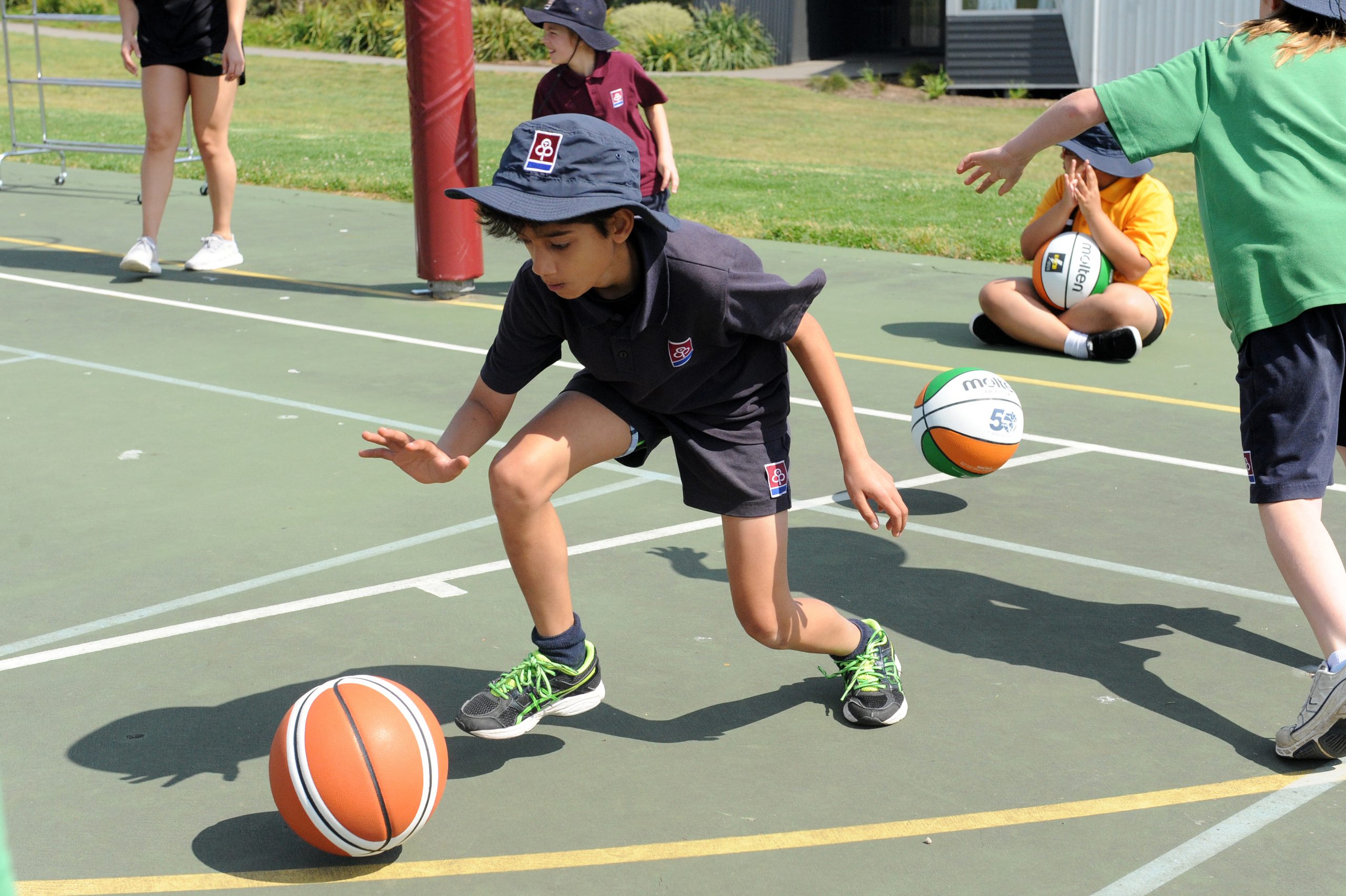 BASKETBALL

The Dandenong Rangers WNBL side hosted a basketball clinic for students at St Paul's Anglican Grammar School Junior School on Friday, November 17 in the lead up to its round seven clash against Bendigo Spirit in Traralgon at the weekend.
Dozens of students from grades 3 to 6 were treated to a fun skills session and were given expert tips and advice by some of the best basketballers in the country.
Rangers star Tessa Lavey said the opportunity to mix with the local community and offer some coaching expertise was valuable for players and participants alike.
"We want to get out in the community, it's an opportunity for us as players to be able to give back and we want to get out in country Victoria, promote our game," Lavey said.
"We know a lot of kids really enjoy basketball and they don't really get the opportunity to come out and see us, so I think it is something that we really value and the kids value as well."
Lavey and her Rangers teammates took students through their paces on the court with a number of drills designed to enhance their skills and understanding of the game.
"We [did] dribbling, shooting, passing, defence … the really important stuff is what we're learning," she said.
"We've got some really good coaches, really knowledgeable stuff and to be able to share with the kids and just to even spark an interest in [them] is something that we want to do."
St Paul's teacher Daniel Reed said exposing the students to a wide array of sports was an important part of physical education.
"We have a pretty big group of basketball kids at this school, so for them to see their idols and the best players going around, we might get even more [students] involved in our basketball program from that," Reed said. He said the opportunity to learn from some of the game's best was a big motivator for students.
"They love it, they look up to people and have posters on their walls and see what level they can get to and what is possible to achieve."