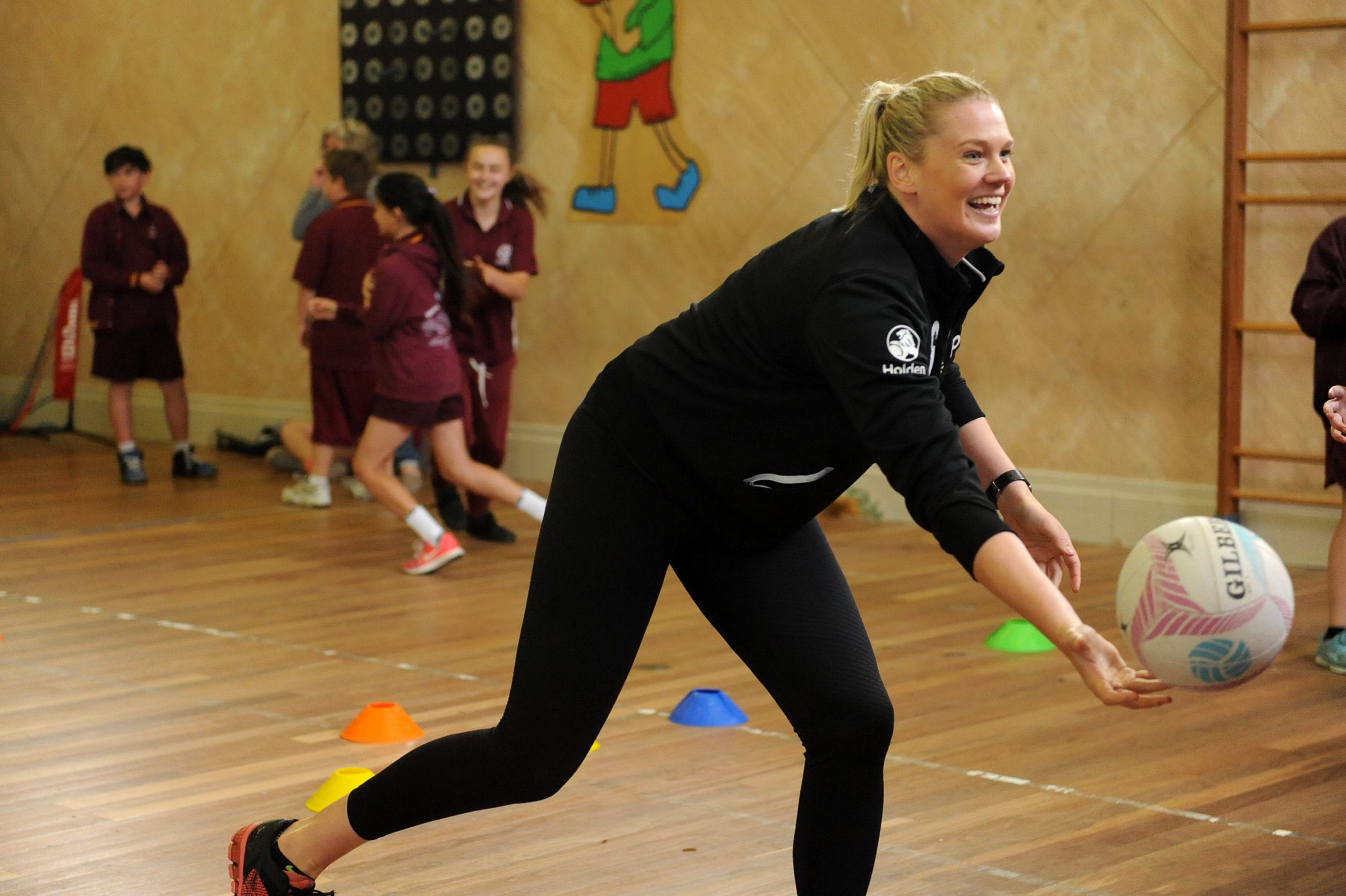 Liddiard Road Primary School was abuzz excitement on Tuesday when star Collingwood Magpies goal shooter and Australian Diamond representative Caitlin Thwaites visited grade 5 and 6 students for a skills and drills clinic.
Thwaites was joined by representatives from Netball Victoria at the fun day, which was designed to introduce students to netball in a fun, safe and supervised environment.
The clinic formed part of a wider partnership between the Collingwood Magpies Netball and the Latrobe Valley Authority which is bringing the hit side to the region for a number of special appearances.
Ahead of Collingwood's super clinic and open training session on Saturday, December 9, students were given the opportunity to run through a number of light skill activities with Thwaites including fun agility tests, ball-handling exercises and passing drills.
The 30-year-old, who hails from Bendigo, relished the opportunity to break from the rigours of elite level netball and interact with children from across the Latrobe Valley.
After enjoying a career-best season in her first year with the Magpies, Thwaites said she hoped her story would inspire others from similar backgrounds to dream big.
"Coming out to places in regional towns is great because you've got that bit in common with [the students]," Thwaites said.
"It's great for the kids to have that first-hand involvement and see that it's possible to achieve their dreams, that pathways do exist and they can get there.
"Sometimes it's hard to imagine or dream beyond what you can actually see, so to get out in the community will hopefully give [the children] a different perspective.
"I just want the kids to know that just because you don't come from a big town doesn't mean you can't make it."
Liddiard Road Primary physical education teacher Shaun Barbour was on hand to assist with the running of the clinic and said students were abuzz with excitement.
"It's really exciting for the kids to see the pathways and everything available to them, you hear about it a lot and get to hear stories about where they started," Barbour said.
"I think it also gives them a bit of goal-setting advice and shows them what can be achieved through hard work."
Students were also gifted Magpies' shirts from Thwaites – a token gesture that Barbour believed could go a long way.
"When you've got older siblings or younger siblings and you come home with a Magpies shirt like the kids got today … they were really excited about that," he said.