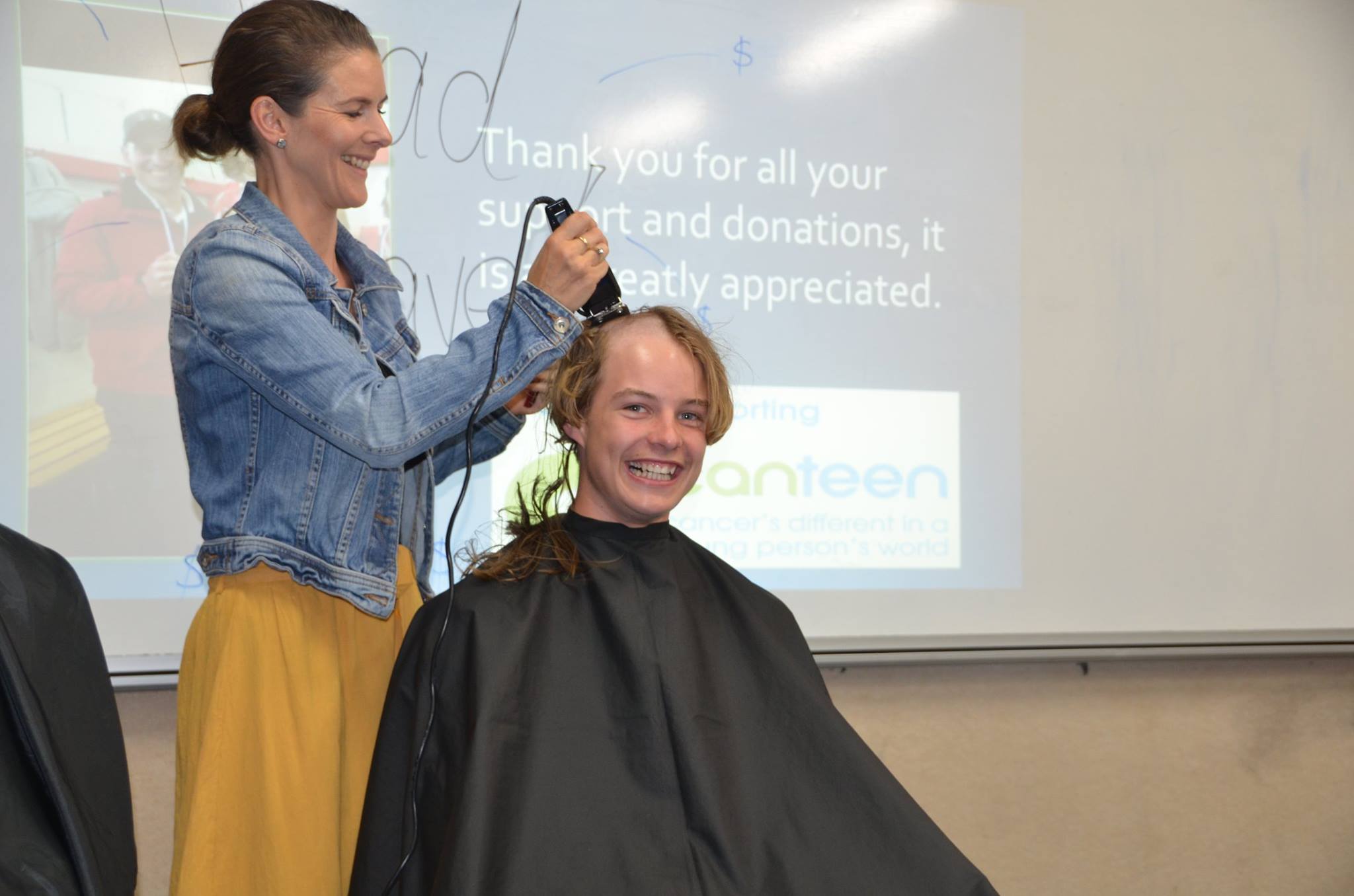 Two Gippsland Power players formed part of a group which banded together to raise more than $20,000 for a preseason squad member who was diagnosed with cancer last month.
Matt McGannon and Bailey Patterson sprung into action when 17-year-old Jai Stefani returned from term three holidays with the news of his diagnosis.
Along with several schoolmates from Mary MacKillop college, the duo pledged to shave their heads to raise funds to cover the costs of travel and chemotherapy for Stefani and his family.
The group set an initial fundraising goal of $2000 which was eclipsed in just two days.
"We had [the goal] set at $2000 and then we reached that pretty quickly and then we got to $3000 and decided to set it $10,000," McGannon said.
The revised goal of $10,000 was also smashed and within a week the group set a new, somewhat ambitious target of $20,000.
The cash kept flowing and within a fortnight the total had reached $20,286.
What started as a few mates rallying to support one of their own soon turned into something much bigger.
"Our parents suggested we try and raise some money and my mum and dad said 'shaving your head is probably a good thing to do'," McGannon said.
"Then when we all came together at school we found out [about Jai's cancer] we were all on the same page wanting to do it, so we asked the teachers how they could help out."
The troop of five organised to hold a special assembly with Jai and family in attendance where they would shave their locks.
On the day of the shave, and with more than $20,000 already raised for Jai, other students and teachers made a "spontaneous but awesome" decision to join in.
"Some past students and some students from other schools ended up shaving their heads and in the end we had 11 students and nine teachers who stood up and said 'we want to do it too'," McGannon said.
"[Jai] absolutely loved it … he was absolutely loving it, he was laughing and smiling and the family loved it too … the day went really well.
"The $20,000 we raised didn't include all the fundraising from the day so it ended up being about $25,000."
In the wake of the shave event organiser Harry McNeil took to the official fundraising page to thank the community for its astounding support.
"We had so much amazing support from everyone, ranging from people just being there and getting around the cause to people making a spontaneous but awesome decision to support us by shaving their heads," McNeil said.
"Most importantly though, we gave Jai a few laughs and let him and his family know that we are all there for him through all of this, no matter what."