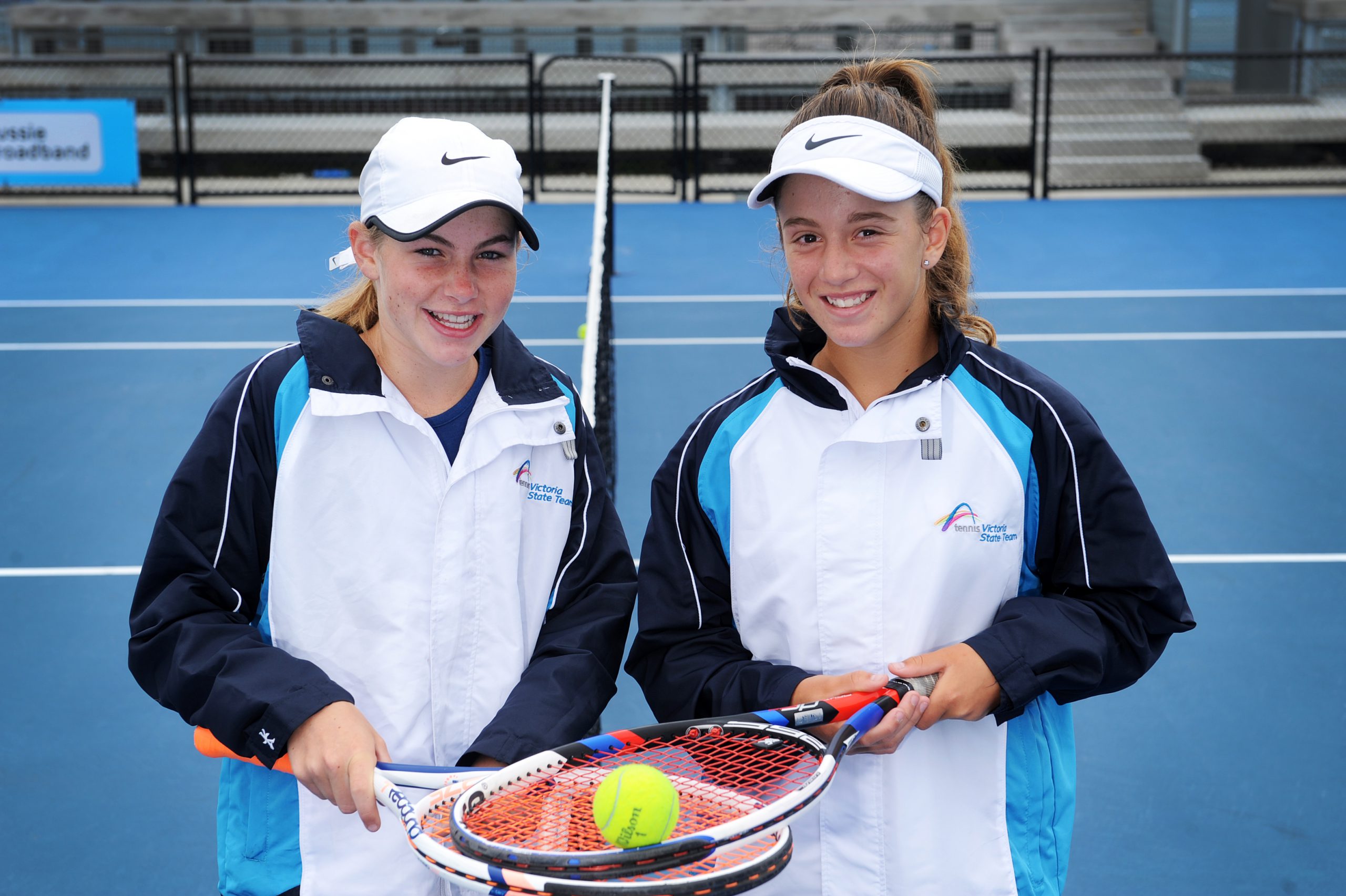 Traralgon tennis players dominated at the recent Victorian Schoolgirls' and Schoolboys' Tennis Championships, with Latrobe Valley residents bringing home some prestigious pieces of silverware.
Ben Grumley and James Mercer paired up to take out the 16-and-under boys' doubles title over top seeds Amor Jasika and Viktor Sirucek, 6-2, 6-3.
Eliza Dunbar and Chelsea Elliott may be the best of friends but they were forced into battle when they played off in the final of the 12-and-under girls' singles final.
The St Michael's Primary School year 6 students are inseparable off the court but said playing each other was just part and parcel of the game.
"You kind of get used to it, but it's obviously a bit weird compared to playing someone you don't know," Eliza said.
The duo played the Schoolgirls' Championships at Boroondara on clay throughout the week of competition but were forced to switch up their games for the final which was played on synthetic grass.
"We do know each other's [strengths and weaknesses], but more so on hard court so it was different for the final," Chelsea said.
Chelsea emerged victorious in the final play-off against her best friend but said the icing on the cake was pairing up with Eliza to take out the under 12 girls doubles' title.
"I like doubles, it's a lot of fun, especially when we get to play against girls we know" she said.
Chelsea is also part of a Victorian development squad and journeys to Melbourne once a week for training.
The dynamic duo have enjoyed a stellar year on the court and were part of the victorious Central Gippsland team at the Judy Dalton Cup in Mornington.
The pair will compete at the 2018 Fed Cup Foundation Interstate Challenge in Adelaide in January, where the best regional 13-and-under players will gather to represent their state.
Chelsea's mother Christina said the best mates "challenged each other" and weren't fazed by the prospect of playing off again.
"They've all got that one person they always come up against … the fact they're best friends adds a bit more pressure to it but they're used to that," Christina said.
"They're always laughing, they do all the hand signals like the pros when they're playing together so they've got it down pat."