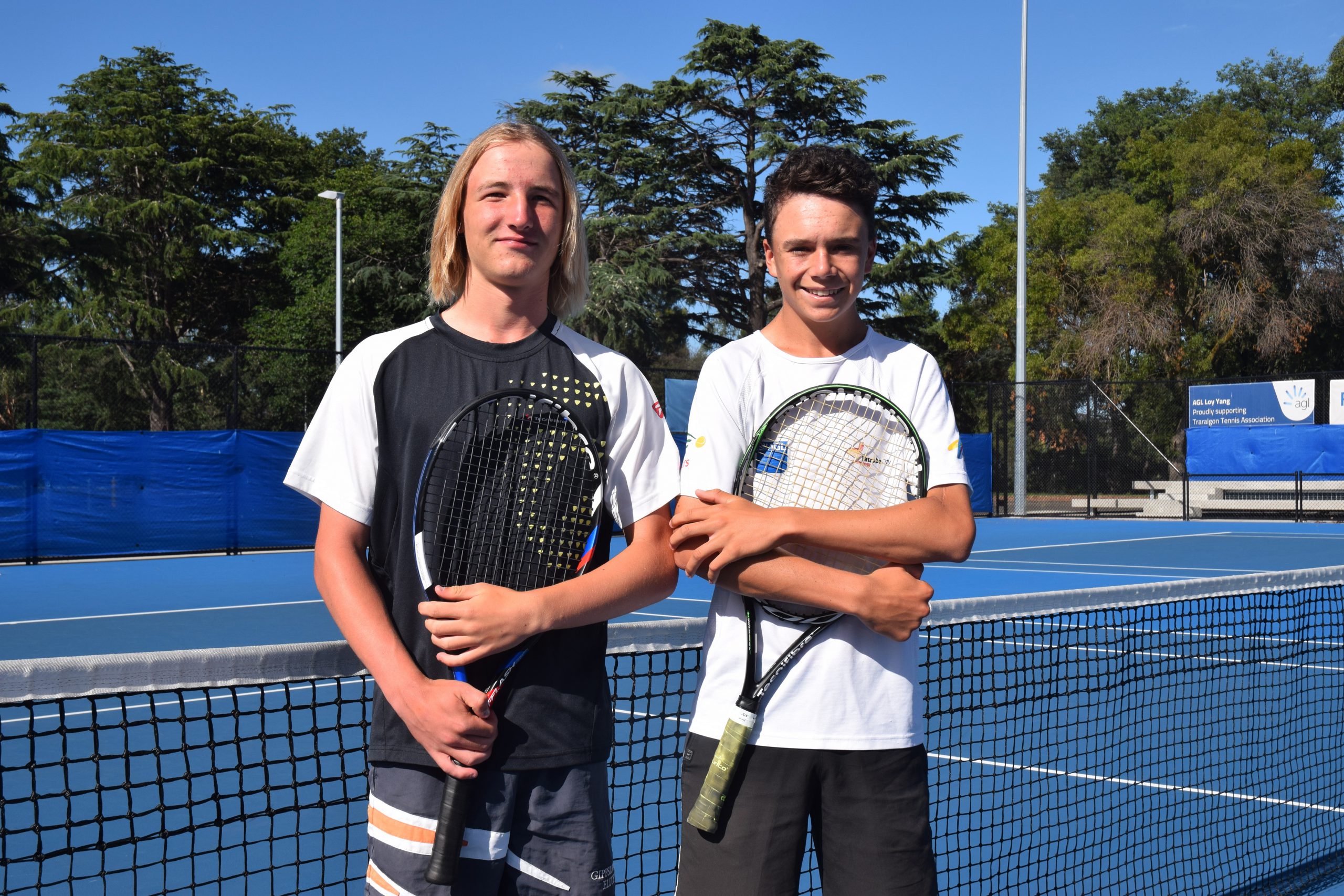 Long-term doubles partners Ben Grumley, 16, and Damien Hough, 15, are preparing to sign up for the junior international tournament to play against some of the world's best on home turf.

At age eight, the pair began playing doubles in the under 10s competitions.
Now they instinctively know what the other player will make of each shot coming over the net.
The plan is to sign up for singles at the Traralgon Junior International and, if their Australian ranking is high enough, they will also sign up for the doubles.
Ben and Damien have been working on their ranking by playing in Australian Money Tournaments in Warrnambool and Shepparton.
In Shepparton, they won the first round, then fell short in the next to the fifth seed.
Ben said the AMT tournaments were "way harder, way tougher mentally and physically" than the under 16s tournaments.
"You've got to get in the headspace of a professional tournament I guess, so that's what the lead-up week is for, just trying to focus a bit more, concentrate harder," Ben said.
Their top priority recently has been adjusting to the game on hardcourt after playing on grass, and Damien has been building up his strength after wrist, shoulder and rib injuries.
Ben's goal is to win an ITF match this year, whether in Traralgon or elsewhere.
Both agreed the tournament will be a good marker of their standing among some of the best juniors in the world.