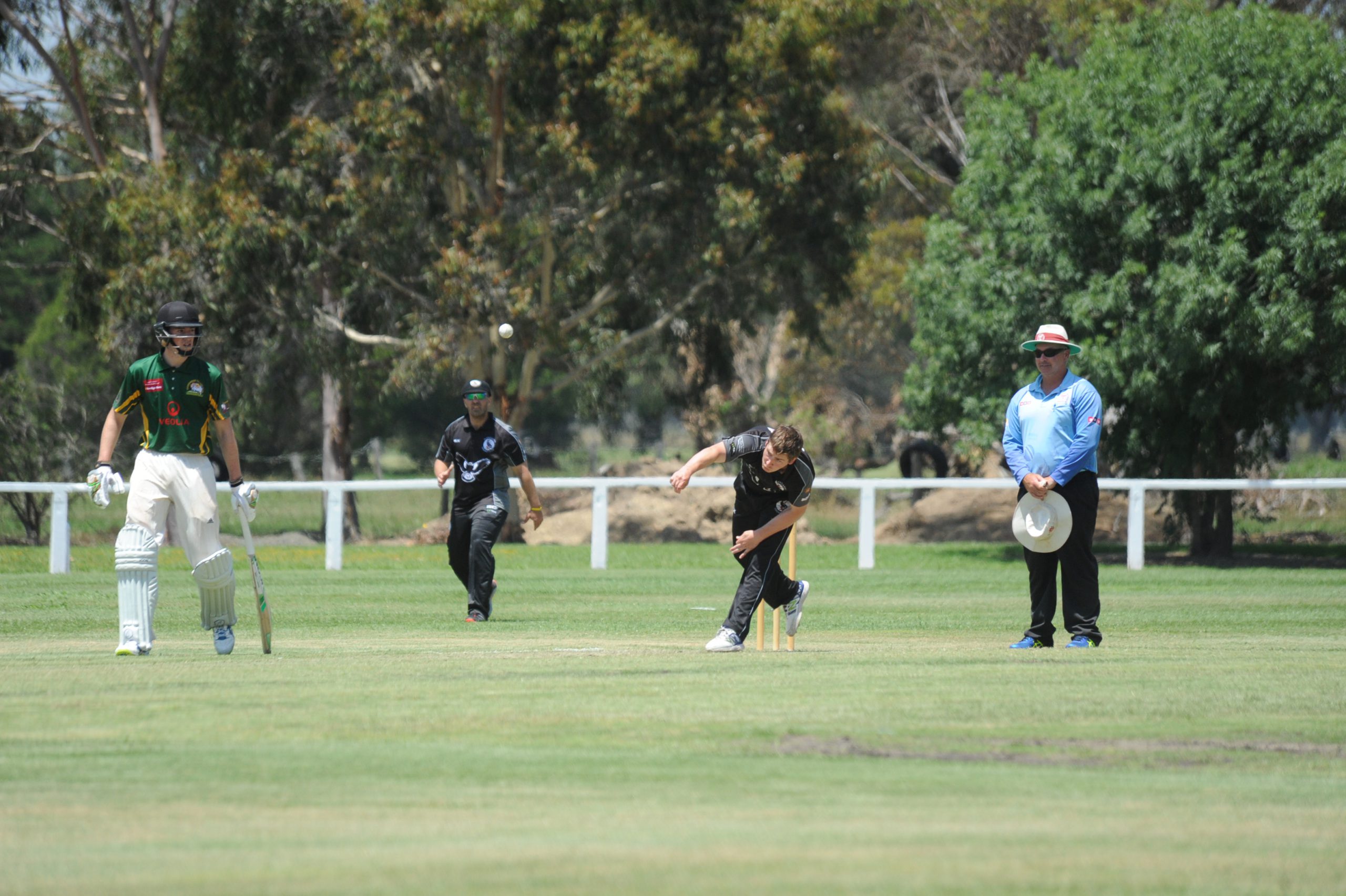 CRICKET

TDCA

After a two-week break, Glengarry will resume its tilt for a finals berth in the Traralgon and District Cricket Association when it travels to take on CATS at John Black Oval.

Glengarry sits in fourth position on the TDCA ladder and heads into the round nine clash with an added week's rest up its sleeve after enjoying the bye.
CATS ended the calendar year in style with a win over Toongabbie and can push for a top four spot with a win over Glengarry this weekend.
The last encounter between the sides took place in round 11 last season where a first innings total of 184 wasn't enough to see CATS over the line.
Glengarry stuttered in reply and lost Alistair Jenkin for 11 but dominant displays from opener Sam Marks (84) and Paul Henry (63) gave the eventual runner-up the win with just five wickets down.
Saturday's game starts at 11.45am.
Rovers v Gormandale
Rovers will look to scrap its way up the TDCA ladder this weekend when it plays host to Gormandale at Duncan Cameron Park.
Rovers are in 10th spot with a single win so far this season while Gormandale sits in seventh, 18 points clear.
Rovers were met with a fearsome Ex Students outfit before the Christmas break and were outclassed by 141 runs.
Rick Battista was a standout performer for Ex Students in the win with a top knock of 98 while Jackson McMahon was next best with 26.
Gormandale suffered an agonising one-run loss to Imperials in its last hit out after putting on an impressive 213 in the opener.
Ross Williams (56) and Brett Chapman (54) both scored half centuries and Daniel Hamilton contributed 40 of his own.
When the sides last met in round 11 last season, a tight encounter saw Gormandale stack on 272 before Rovers fell just short in reply with 253.
This weekend's game will begin at 11.45am on Saturday.
MTY Raiders v Toongabbie
Raiders can leapfrog Ex Students into top spot on the TDCA ladder with a win this weekend when it hosts Toongabbie at Yinnar Reserve.
Toongabbie was overrun by CATS in round eight before the Christmas break while Raiders notched a win against cellar-dwellers Traralgon West.
Toongabbie hosted Raiders in round 11 last season and was quashed by a stellar individual performance from Michael Higgins, who smashed his way to 158 to put the game beyond doubt for Raiders.
Saturday's game will tip off 11.45am.
Imperials v Churchill
Imperials face a tough task this weekend when they come up against third-placed Churchill at Catterick Reserve on Saturday at 11.45am.
A thrilling one-run win over Gormandale in round eight sent Imperials into the break with added cheer while Churchill recovered from a top-order collapse and made light work of Centrals with a 71-run victory at George Cain Oval.
A grim 25 was all Imperials could manage when they batted first against Churchill in round 11 last season, with Ryan Morley's six runs the most any individual could muster.
Churchill overcame the measly target without the loss of wicket before finishing at 7/228 in a landslide win.
Centrals v Traralgon West
Traralgon West will look for its first win of the season this weekend when it travels to take on Centrals at Apex Park on Saturday.
Centrals lost to Churchill in round eight after falling well short in reply to the Cougars' 162.
Traralgon West continued its winless way and was no match for Raiders, but a morale-boosting 91 from Nilantha Thillekarathna gave West some confidence heading into the break.
When the sides last met in round 11 in season 2016/17 Centrals put on a classy 268 for the win but Traralgon West was valiant in defeat, managing 203 in reply with Matthew Kirkham (92) leading the way.
Saturday's game will begin at 11.45am.