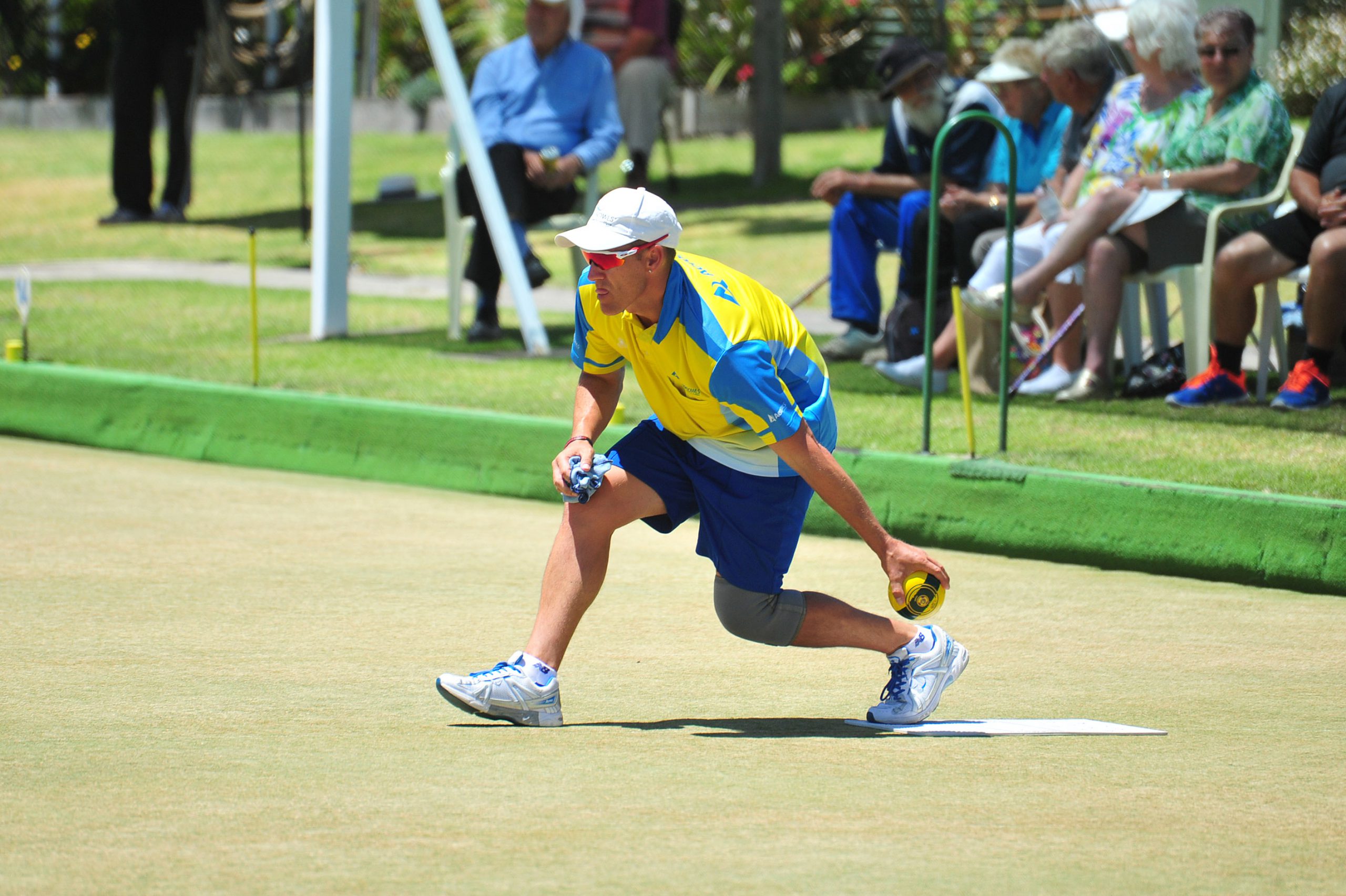 BOWLS
Yallourn Classic Singles
Australian bowls representative Barrie Lester says the Yallourn Classic Singles tournament provides "convenient" practice ahead of the Commonwealth Games on the Gold Coast in April.
Lester is a hot favourite to win the local tournament this week – and should he take out the title – it will be his sixth Yallourn Classic Singles win.
The 35-year-old will be one of two Australian representatives to take to the rink at Yallourn, as he looks to take on Commonwealth Games teammate, Aaron Wilson.
"Aaron and I will be playing in the Commonwealth Games together so we're the best of mates but I'll definitely look forward to coming up against him at Yallourn," Lester told The Express.
"I've got a good record against Aaron, I've beaten him twice at Yallourn but at the end of day he is one of the best in the world."
Last year Lester clinched his fifth Yallourn Classic Singles title, defeating Wilson 25-24 in a final end thriller.
The former Gippslander said it would be good to return to his old stomping ground and credited the Yallourn Bowling Club for its work heading into the 21st tournament.
"Yallourn is a club that is probably almost a leader in Gippsland in bowls and you've got to support such a club," Lester said.
"Gippsland is very fortunate, [they have] high-quality players … there are some really good locals and it's such a great fun tournament, they do anything for you."
While it is "almost impossible" to replicate the atmosphere of the Commonwealth Games, Lester said he was working on mental and physical "toughness" ahead of the international event.
"It's getting the bowls under your belt and trying to play day in, day out," he said.
"That's why you play the game, to represent Australia, in my second Commonwealth Games. It's the pinnacle of the sport and your whole life revolves around it."
Lester, who started playing singles at the age of 18, said the classic singles tournament this week would "probably be one of the best in recent years" and encouraged locals to support the event.