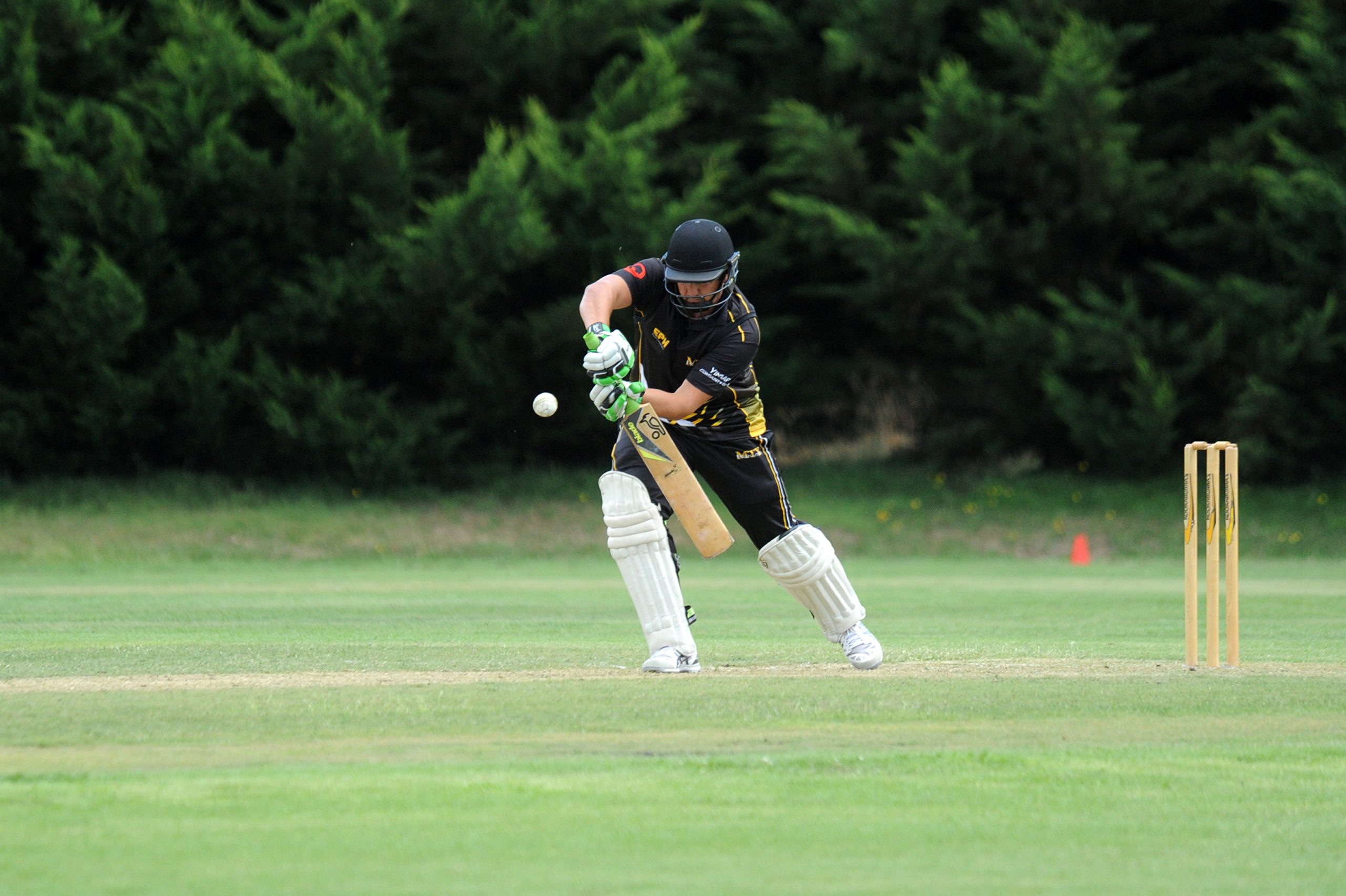 CRICKET
TDCA

Saturday's rain meant just one result was possible in the Traralgon and District Cricket Association's A grade competition's first round since Christmas.
The rain meant just 27.3 overs of play was possible in MTY Raiders' match against Toongabbie at Yinnar Recreation Reserve.
Raiders won the toss and elected to bat with openers Chris Stanlake and Michael Higgins getting the score to 27 before Higgins was trapped LBW by Tom Shippen on 13.
Stanlake got to 16 before he was bowled by Matt Whitechurch.
The dismissals of Jason MacFarlane (6) and Owen Kelly (7) left Raiders at 4/81.
From there, captain Liam Maynard (22 not out) and Brad Knowles (11 not out) lifted the total to 4/81 before play was abandoned in the 28th over.
Rovers v Gormandale
Gormandale was the only team to finish the weekend with maximum points after defeating Rovers at Duncan Cameron Park.
The Tigers batted first with Todd Mann striking early to remove James Jacobsen for one.
Chris Lehner kept the scoreboard ticking over until Raiders struck twice to remove Conor Little (four) and captain Adrian Burgiel (duck) to leave the score at 3/38.
Lehner was eventually dismissed for 42 with Gormandale at 5/97.
It fell to Tate Marsh (36) and Shaun Barbour (20) to lift the score, helping their team to 10/155 off 31 overs.
Kayleb Pearce was the pick of the bowlers, with 3/35 off 4.2 overs.
Mann, Kevin Stoddart and Liam Little took two wickets each.
Raiders struggled in response, with both openers falling to Brandon McDonald with the score on nine.
From there, the wickets continued to fall at regular intervals with only Dougal Williams (27) offering any resistance.
His innings came to an end when Tate Marsh and Luke Henderson combined to run him out.
Obaid Syed (18) was the only other batsman to make a start, as Raiders collapsed to be all out for 87 in 28 overs.
McDonald was the pick of the bowlers, taking five wickets as he ran through the top order.
Henderson took 3/14 off six overs.
CATS v Glengarry
CATS found batting tricky when it faced Glengarry at Traralgon South's John Black Oval on Saturday, struggling to 122 before being all out in the 40th over.
Jamie Cochrane (two), Rory Hare (four), Tinashe Panyangara (12) and Josh Keyhoe (duck) were dismissed early to leave CATS in trouble at 4/21.
It fell to Ben Julin to lift his team out of trouble with a captain's knock of 54.
Adam Nunn and Paul Veitch also fell cheaply, before Callum Stewart (25) teamed up with his skipper in a 76-run partnership.
The partnership was broken when Stewart was dismissed with the score on 112, with Julin being dismissed not long after.
Cameron Graham starred with the ball, taking 5/23 off 10 overs, with Max Merton taking 3/29.
Play was abandoned in the 11th over of CATS' innings, with the score at 3/29.
Nunn took two wickets and Stewart claimed one.
Imperials v Churchill
Brett Champan starred with 83 in Imperials draw with Churchill on Saturday.
The two teams faced off at Catterick Reserve, with the Cobras winning the toss and inserting Imperials.
After openers Ryan Morley and Matthew Hibbs failed, it fell to Chapman to get his team's innings back on track.
Tom Coulson made 33 as Imperials posted 8/188 off 48 overs.
Steve Warr took 3/39 while Ryan Ayres took 2/35 off eight overs.
Chuchill's openers got it off to a great start, with Jesse Giardina and Ben Kearns getting the total to 82 before Giardina was dismissed by Nathanael Campbell for 38.
Kearns went on to make 52 with the score at 3/109.
Play was abandoned at 3/115 after 24 overs.
Campbell took two wickets in the match.
Centrals v Traralgon West
Traralgon West posted 5/139 after being sent in by Centrals at Apex Park on Saturday.
Captain Tim Fitch starred with the bat, making 46 with James Griffiths making an unbeaten 38.
Ethan Foley took two wickets, with Lachlan Patterson and Stuart Brooks taking one each.
Just five overs were possible in Centrals' innings before play was abandoned with the score at 2/18.
Brendan Peavey and Eamonn Fahy took one wicket each.