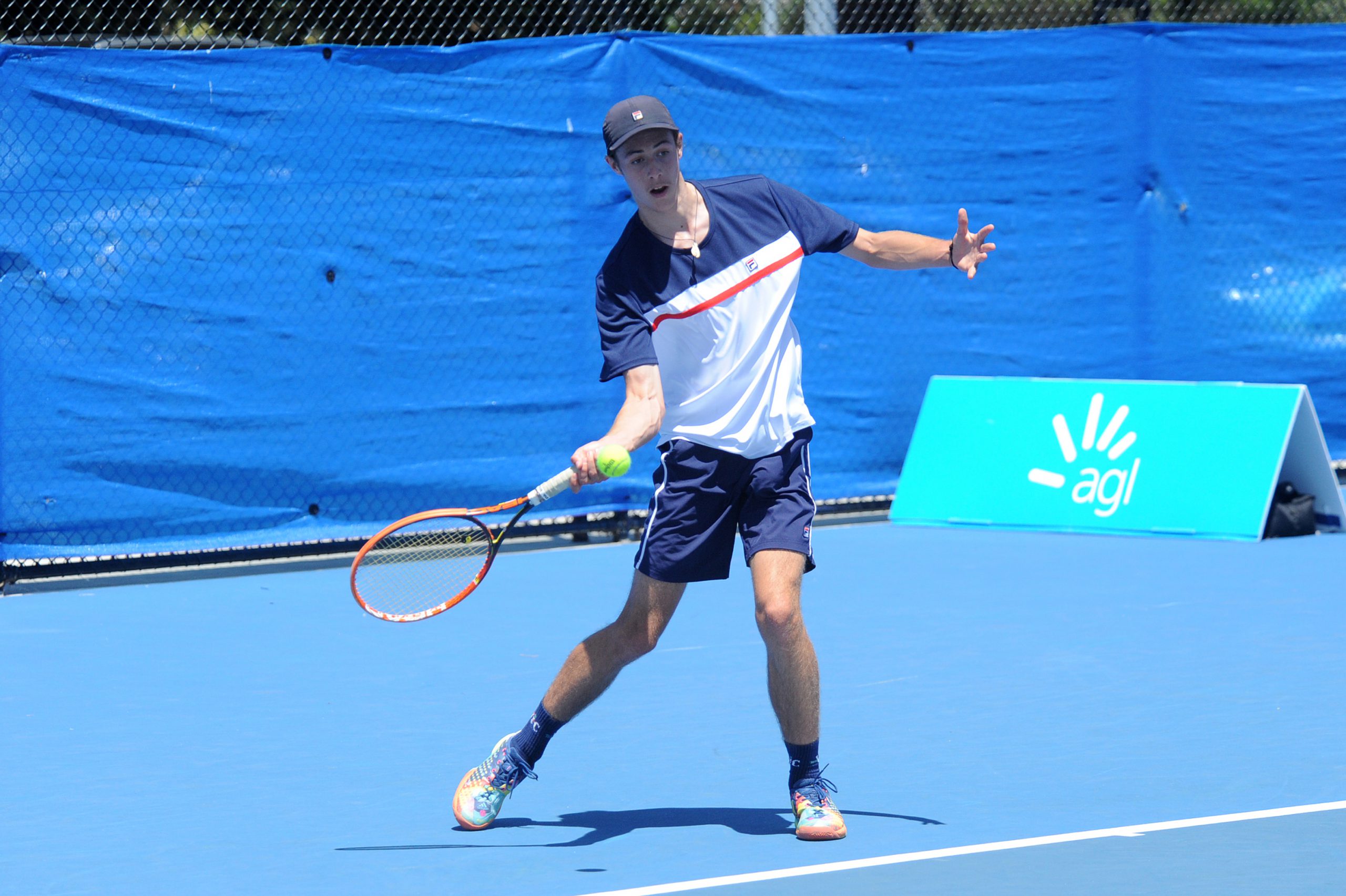 TENNIS
Traralgon Junior International
Inverloch's Jack Clements has bowed out of the Traralgon Junior International second qualifying round in straight sets to Frenchman Jaimee Angele, 6-4 6-2.
On Thursday, Clements upset 13th seed Leopold Zima from Germany in straight sets, 6-4, 6-3, in the first day of qualifying.
The wildcard squandered his chances in the early stages, missing multiple short balls to allow Zima a break and a 2-0 lead.
After a nervous start, the 17-year-old hit his way into the match and found consistency on serve to win three consecutive game and level scores at 3-3.
With pressure mounting, a spattering of unforced errors from Zima handed Clements a break and a 4-3 lead.
Seemingly frustrated, the German lost his cool on two occasions, prompting verbal warnings from tournament officials before Clements clinched the first set 6-4.
The second set played out in a similar fashion as the Victorian wildcard entry raced away to claim victory.
Clements now moves into the second round of qualifying, where he'll have the chance to secure one of eight spots up for grabs in the main draw.
In the wake of the win, the South Gippsland native said he was "feeling pretty good".
"I'd say my serve got me out of trouble a lot during the match," Clements said.
With arguably one of the strongest fields in recent years, Traralgon Tennis Association secretary Susie Grumley said Clements' win was impressive.
"We had 50 players sign in for qualifying and only 32 places, which meant that 18 boys missed out [on playing]," Grumley said.
"So it just goes to show how strong the draw is this year."
In other action on day one of qualifying, 14-year-old Victorian wildcard Cooper White fell to Dutch youngster and 10th seed Lodewijk Weststrate in straight sets.
The tournament continues today with finals to be held on Thursday.