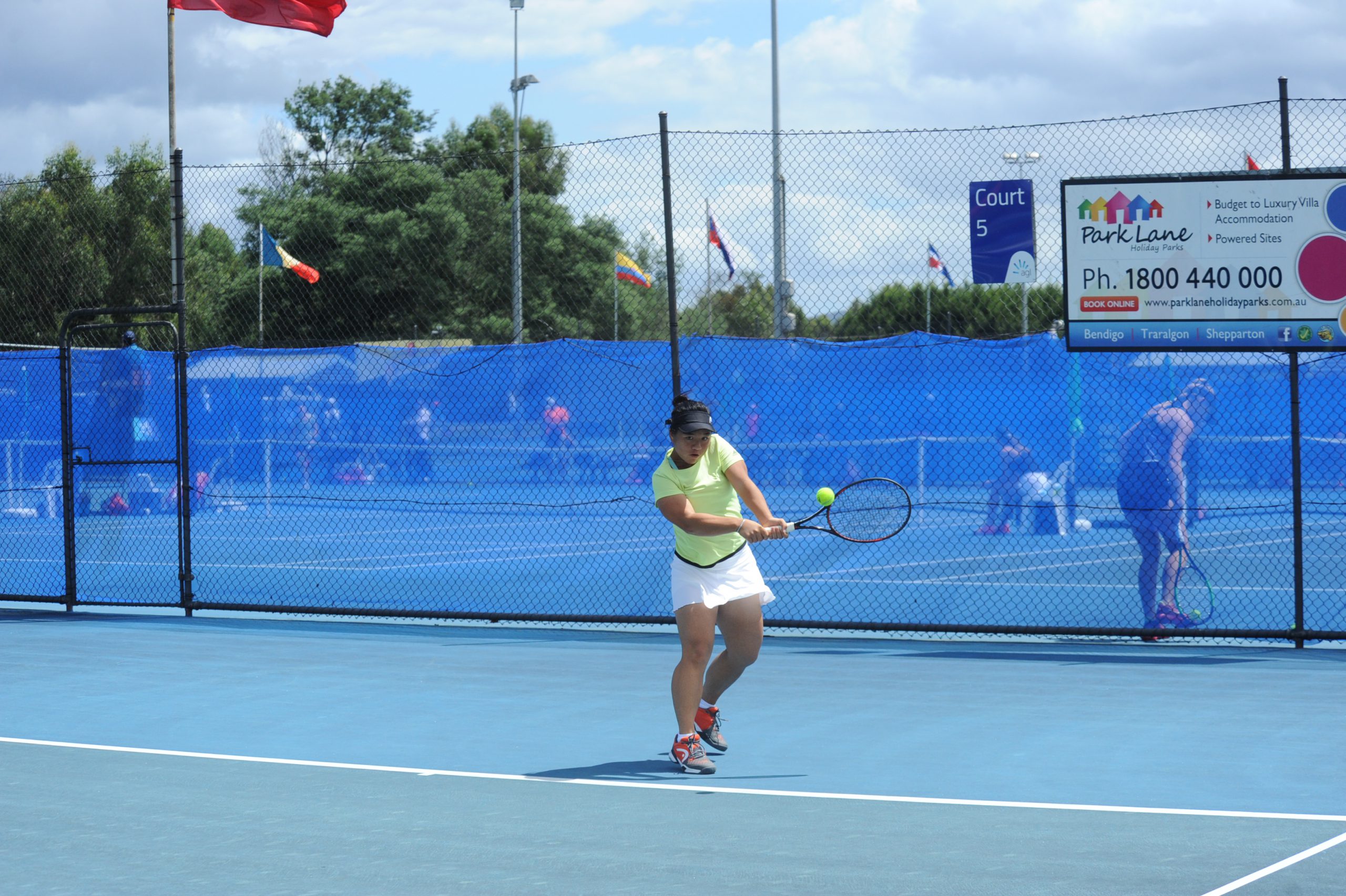 TENNIS
Traralgon Junior International
Becoming the sixth-best girls tennis player in the world is no easy feat, but as 17-year-old Taiwan national En Shuo Liang took to the court yesterday it was obvious why she holds the title.
Liang brilliantly outclassed Russian junior Daria Frayman on Sunday 6-3, 6-2, in the second day of the Traralgon Junior International tournament.
Powerful serving along with nimble footwork and on-court accuracy made challenge look easy to onlookers as Liang tallied her first win of the eight-day event.
She is one of several elite juniors who will take to the Traralgon courts this week ahead of the Australian Open Junior Championships later this month.
While Liang speaks limited English, she told The Express yesterday "the win was very good" and "I enjoy playing in Australia … the weather has been good but it's been hotter than [Taiwan] the last few days".
Liang's coach, Chin Wei Chang, conceded she played a "lovely game" against Frayman and said the tournament gave the number one seed a chance to refine her skills ahead of the Melbourne tournament.
"She's very strong and powerful and given she's ranked number six in the world right now, she wanted to get more matches before going into the Australian Open [Junior Championships]," Chang said.
"It's a good tournament here in Traralgon so we thought she could do with the experience because we've been training for this since December."
Chang said it had taken Liang a "few days to adjust to the Australian climate" following the cool change on Saturday which meant a majority of the day's matches were cancelled.
Traralgon Tennis Association manager Susie Grumley said Liang would be one of many top-class athletes to take part in the tournament this week.
"This has been one of the strongest draws [at Traralgon] for many years," Grumley said.
"Eighteen boys missed out on the qualifying rounds and girls missed out too, so that just shows how popular the tournament is."
Qualifying matches were held on Thursday and Friday while the main draw commenced on Saturday, however, only 22 of the 64 matches were played due to inclement weather.
"They were boys matches, so we had no completed girls matches [on Saturday] which was disappointing but we've had good weather and sunshine today which is promising," Grumley said yesterday.
Liang beat second round American Peyton Stearns 7-5 6-2 on Sunday afternoon.