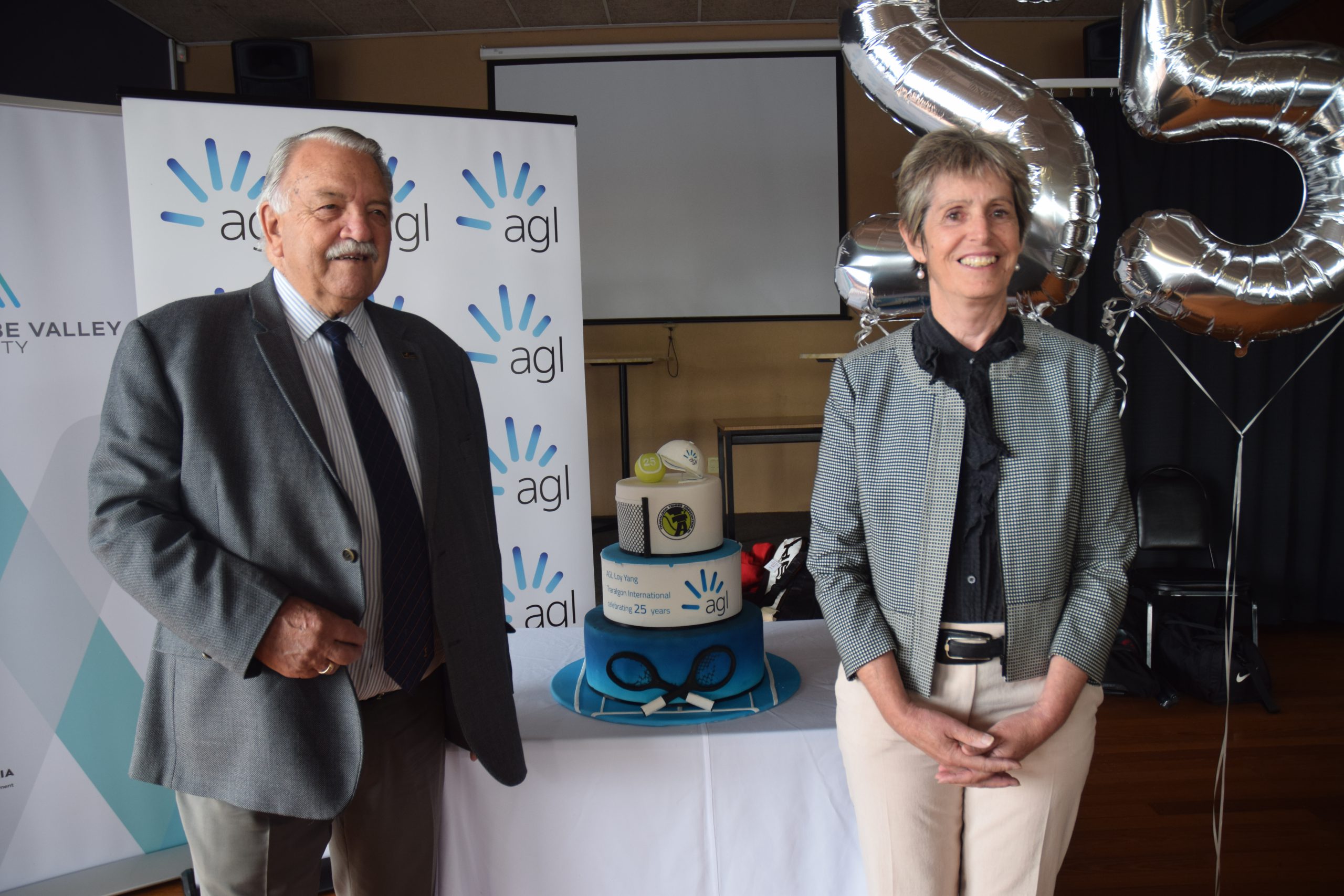 TENNIS
With the 25th edition of the Traralgon Junior International wrapping up today, the Traralgon Tennis Association is set to receive another big boost thanks to a $400,000 facilities' upgrade grant from the State Government.
The works will include the redevelopment of 14 courts and replacement of the club's 40-year-old original perimeter fencing, to commence later this month.
Traralgon Tennis Association manager Susie Grumley welcomed the refurbishment and said it was imperative the centre push to be "bigger and better."
"We're very excited about [the refurbishment] – the venue's coming up to 40 years old and some of these major improvements are well needed and it's very important that we keep improving our facilities to be able to continue to hold major events and hopefully secure more events," Grumley said.
The upgrade will be funded through the Latrobe Valley Authority's $85 million sports and community initiative and will follow the conclusion of this year's Traralgon Junior International.
Latrobe City Council will deliver the project and has appointed a Morwell-based contractor for the fencing works, using locally-sourced steel and sub-contractors.
LVA chief executive Karen Cain said the upgrades would further enhance the region's reputation as a leader in grassroots and elite-level sport.
"This is the first of seven major infrastructure projects to be realised as part of the Latrobe Valley sports and community initiative and we can't wait to see this come to fruition," Ms Cain said.
"The Traralgon Tennis Association has long been a leading community asset, and these works will further enhance its amenity for local users and elite athletes alike, along with its capacity to stage major events.
"It's important to understand the impact this has for our community and visitors, to have a state-of-the-art complex for elite players and for the region to attract major events."
Member for Eastern Victoria Harriet Shing said working with the Traralgon Tennis Association to deliver the funding was "a real pleasure."
"Traralgon's tennis community consistently goes above and beyond to encourage local, regional and elite competition, and increase participation for players of all ages and abilities," Ms Shing said.
Latrobe City mayor Darrell White flagged the upgrade as a win for tennis in the region and said it would enhance the venue's capacity to attract marquee events such as Davis Cup ties
"Latrobe City is proud to deliver the capital works on this $400,000 upgrade to Traralgon Tennis complex to ensure this event continues in our region for another 25 years," Cr White said.
"Hosting championships such as this, not only allows us to foster sports development, but also showcases the great things our region has to offer."