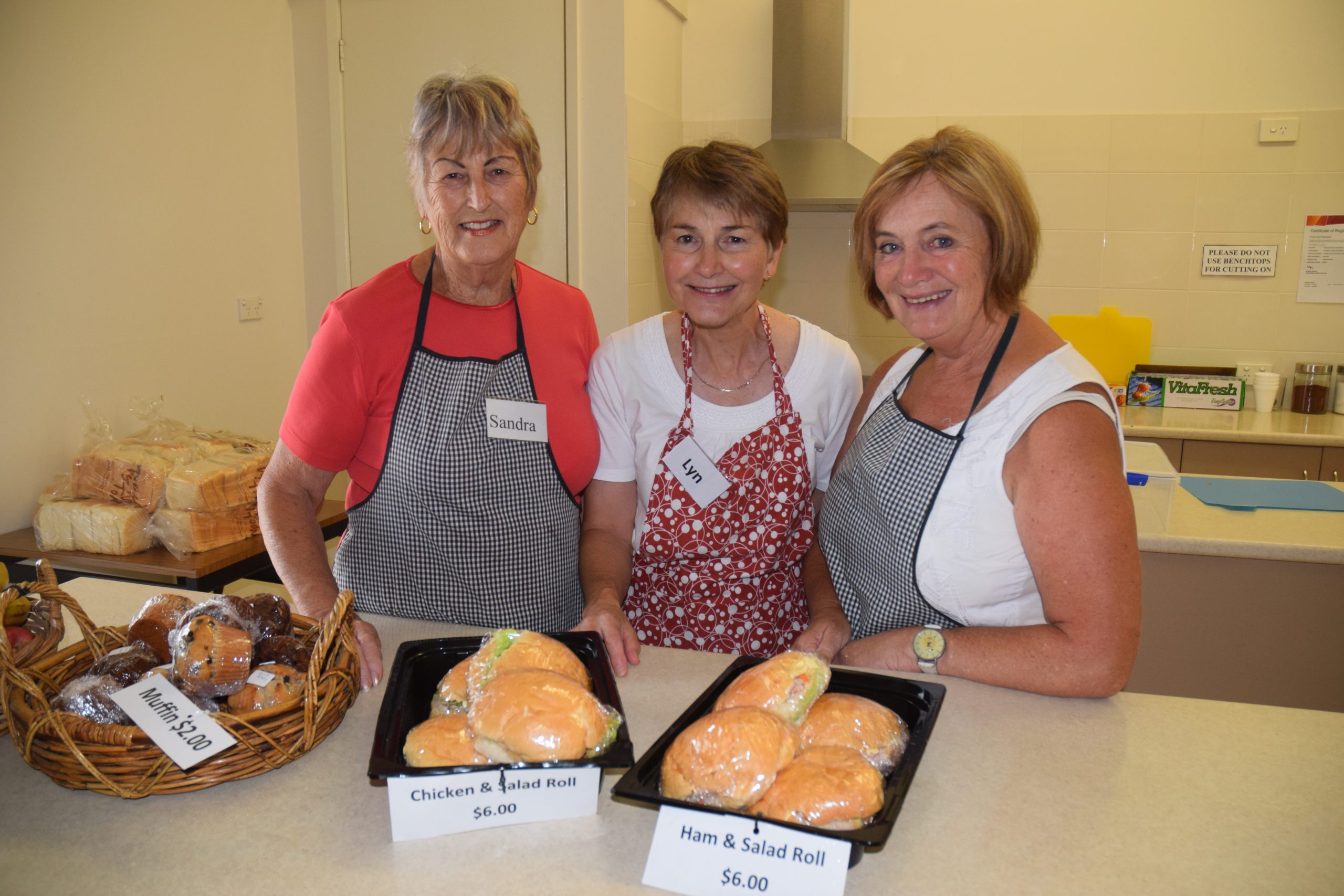 TENNIS
More than 200 of the world's best junior tennis players have set up camp in Traralgon over the past week, and a dedicated army of volunteers at the Traralgon Tennis Association have made them feel right at home.
Roger Federer, Angelique Kerber and Alex Zverev have all starred on court at the Traralgon Junior International throughout its 25-year history, but there are even more champions behind the scenes.
Some 100 volunteers put their hands up each year for the tournament, with jobs varying from kitchen and kiosk workers, ball kids, courtesy bus drivers, racquet re-stringers and barbecue hands. to venue set-up and pack-down.
Traralgon Tennis Association manager Susie Grumley praised the volunteers for their tireless work and hailed them as the backbone of the prestigious tournament.
"It's just so important to have volunteers, you couldn't hold the event and continue to hold it without their support," Grumley said.
"You rely on them to come in and help out in so many different ways, and often we'll have somebody who will come down just to have a look and then say 'can I lend a hand?' and they do."
Junior and senior members litter the clubrooms throughout the tournament and offer help with more menial tasks such as dishwashing, refilling eskies and venue set-up and pack-down.
"The young players love being involved with the tournament – it's a great atmosphere and they enjoy that and love to be part of the event," Grumley said.
"Often they're not too different in age to the players, so they can relate to them and they love that as well."
At the other end of the spectrum, Val Kennedy is 73 years old and has been volunteering at the Traralgon Junior International since its inception in 1993.
The stalwart has worn "many hats" throughout her 25 years of service but insists she needs no thanks.
"It's just what you do, it comes as part and parcel with being a member of a club," Kennedy said.
"If you play sport you should put time back in because you just want to help."
In the kitchen, volunteers churn out close to 200 meals every day to help fuel the young players, which Val says is "no mean feat."
"We were regarded as having the best kitchen in the world for juniors when we started doing it ourselves rather than contracting it out," she said.
"It's one of the main things in my life and I just love what I do."