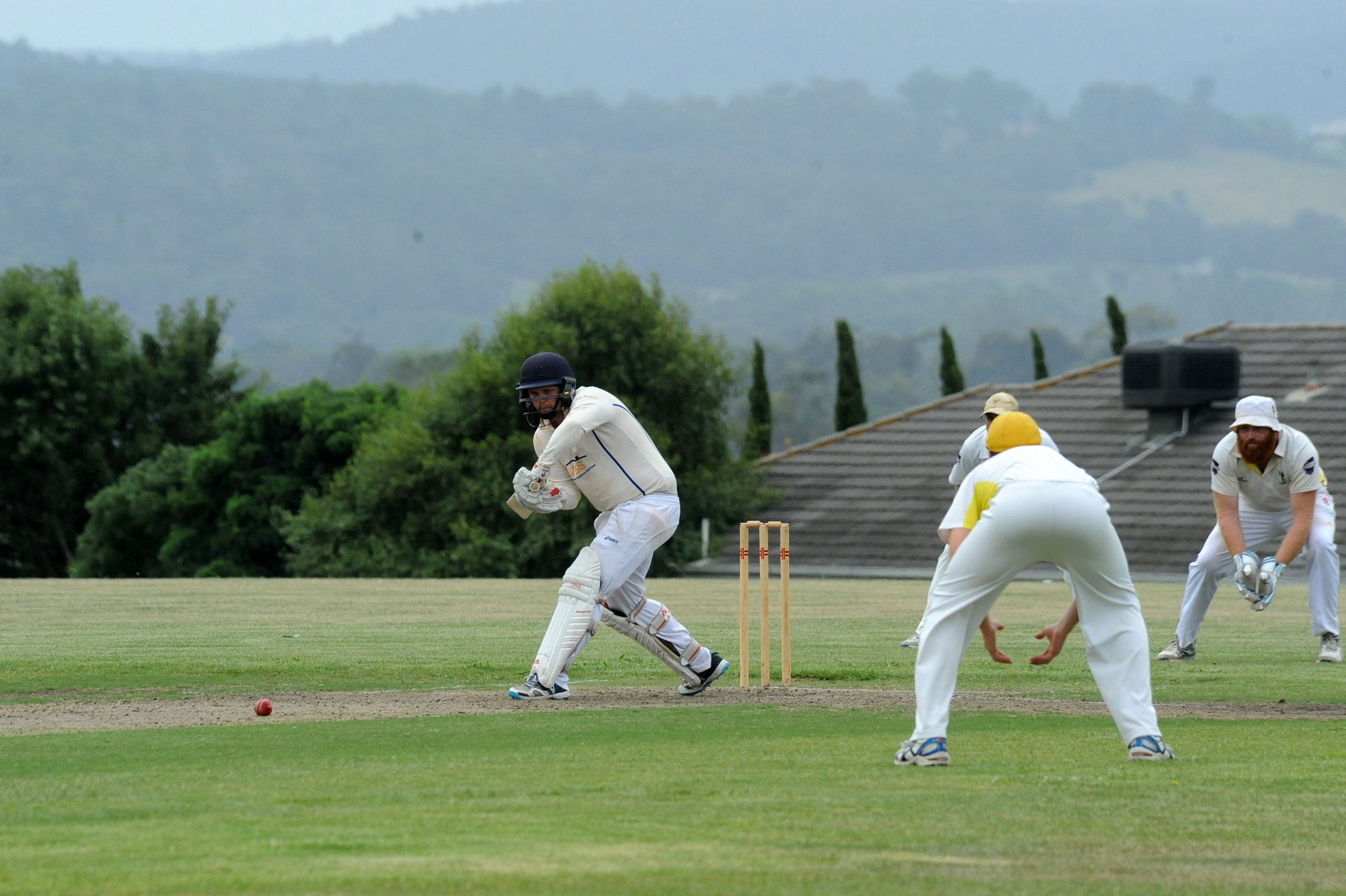 CRICKET
TDCA
Traralgon West does not look like breaking its losing drought any time soon after a horror first day of play against Imperials in round 10 of the Traralgon and District Cricket Association's A grade competition at the weekend.
West was bundled out for just 63 by a relentless Imperials bowling line up led by Joel Randall, who took 4/17 from seven overs including four maidens.
Mitchell Bulmer and Nathanael Campbell were not far behind and helped out with three wickets each.
An early hiccup and the loss of opener Ryan Morley wasn't enough to shake Imperials in reply as it tore away to declare at 8/182 from just 34 overs.
Brett Chapman recorded his first century for the year and finished with 111 to take his season tally to 518 and average 57.6 to put him at the top of the A grade run-scorers' list.
West will continue its second innings efforts when play resumes on Saturday at 2/28 with James Griffiths and Greg Stephens at the crease.
Gormandale v Ex Students
Gormandale finds itself in a commanding position after day one of round 10 at the weekend.
A mismatch on paper, Gormandale was sent into bat by defending premier Ex Students and rose to the occasion.
The loss of Chris Lehner for 19, Adrian Burgiel for his second duck in as many weeks and Conor Little for seven put the Tigers in a spot of bother at 3/29, but Jefferson Daniel's 33 at number four provided a steadier.
Shaun Barbour (36) rescued Gormandale from sure capitulation with a top-score of 36 to help his side to a respectable 166.
Bowling duties were shared among the Ex Students' attack and Rob Voss, Lee Stockdale, Kade Duncan and Michael Warne finished the innings with two each.
The Sharks defence was dealt an early blow when Matt Robertson was run out for a duck but regrouped through James Pryde (22) and Lee Stockdale (24 not out) to stand at 4/60 at stumps.
Ex Students still have plenty of fire power up its sleeve with Rick Battista to come in at number seven.
With 375 runs to his name so far this season at an average of 62.5, Battista will surely rear as the danger man for Gormandale when day two resumes on Saturday.
Glengarry v MTY Raiders
There was no home ground advantage for Glengarry when it hosted Raiders in round 10 with the guests unshakable in the opener.
Michael Higgins and Mark Andrews paired for a solid start (51) before the former became the first of five victims for Raiders bowler Adam Brady.
Jason MacFarlane made his first half-century for the season and finished on 55 while Brad Knowles' 70 took him to 375 for the season at an average of 62.5 to sit equal third with Ex Students' Rick Battista for most runs in A grade for 2017/18.
Liam Maynard also receives an honourable mention for Raiders for his 33 to help his side to an imposing total of 247.
Brady's five-wicket haul was the shining light for Glengarry in an otherwise forgettable innings while Richard Watson took two.
Churchill v Rovers
Churchill looks set to cement its spot inside the TDCA top four after putting on a dominant display on day one against Rovers at the weekend.
The home side was ruthless in the opener and allowed the luckless Rovers just 75 runs.
Brendan Mason did the most damage with ball in hand for Churchill and took 4/12 from as many overs, including one maiden.
Ryan Ayres also played a big role for the Cougars with 3/31 and Ryan Harvey chipped in with 2/4 from seven overs.
Churchill took just 23 overs to trample the target and declare at 5/161.
Chris Williams was the standout cougar with 69, while Ryan Ayres (34) and Ben Kearns were also handy (24).
With the match all but decided, Rovers are at the crease again and will fight to avoid outright defeat when play resumes at 3/49.
Toongabbie v Centrals
Centrals will be ruing its decision to send Toongabbie into bat after the home side put on 162 in the opener at the weekend.
Lachlan Patterson did his best to keep Centrals in contention and finished with 4/50 and Josh Stacey chipped in with 3/20.
In a disastrous response, Centrals finished day one at 3/15 after openers Heath Canny and Sam Gray fell for one and a duck, respectively and Lachlan Patterson followed soon after for three.