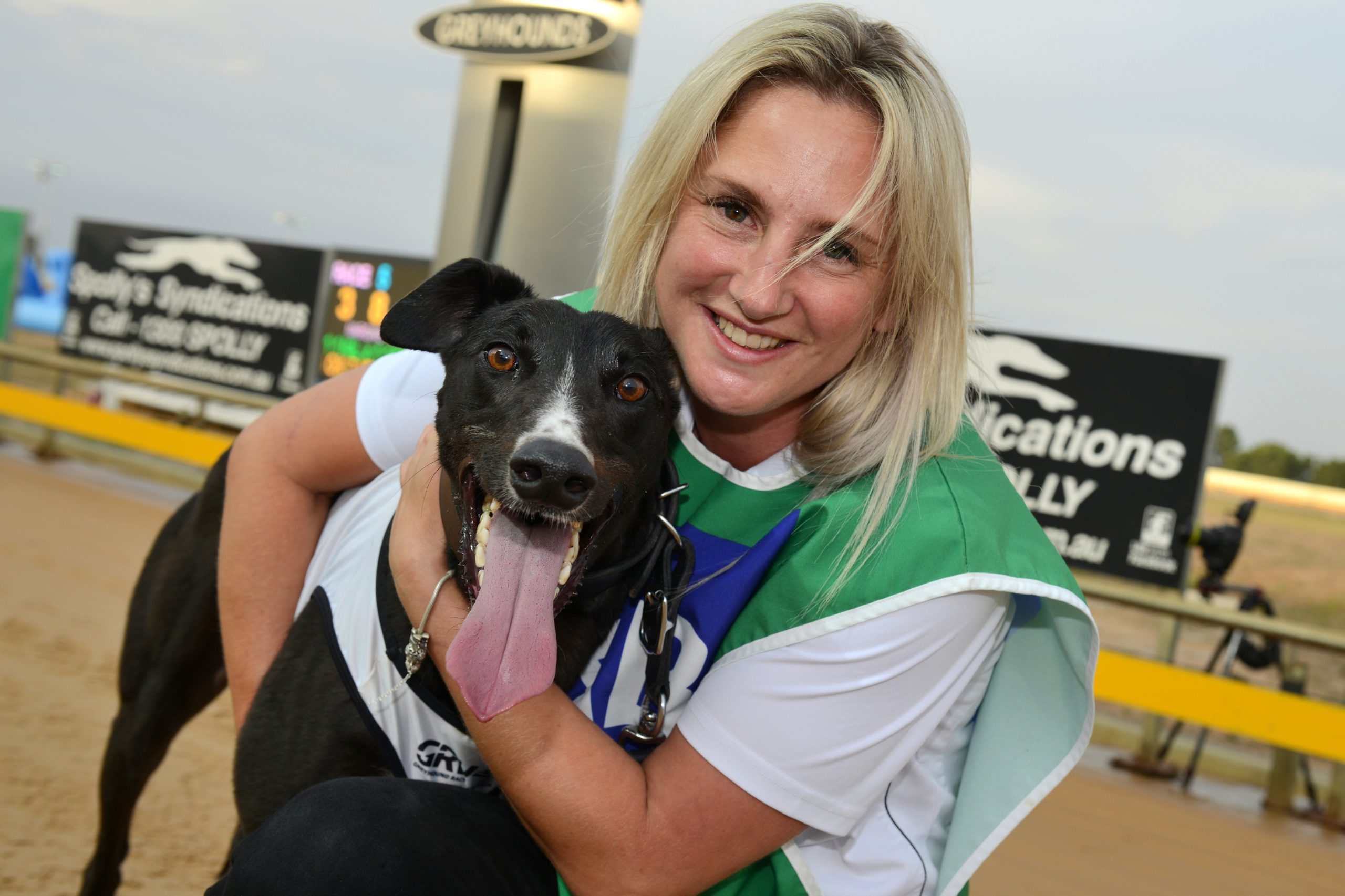 RACING
Cheeseburgers aren't the usual fodder of elite athletes, but for greyhounds Ice Cool Kaedyn and Monster Fish they are a just reward.
Tanjil South greyhound trainer Kate Gorman was "over the moon" when her beloved dishlickers won through to this week's Traralgon Cup final after both blitzed the field in their respective heats.
"I've never had a finalist in a group race yet, so to have two greyhounds make the Traralgon Cup is unbelievable," Gorman said.
"It's an amazing feeling and I have wanted to be involved with this event for a long time."
Friday night's final boasts a massive $67,000 prize pool with Gorman's pair of Ice Cool Kaedyn and Monster Fish in the running for the $47,000 winner's cheque.
The prestigious 525-metre race has always been somewhat of a pipedream for Gorman who flagged a start in the event as a win in itself.
"I've been training [greyhounds] for nearly 10 years and my husband Matthew and I have been training on our own for the past two years," she said.
"To have two Traralgon Cup finalists this year has been our biggest win yet."
The field at this year's running of the Traralgon Cup is studded with Gippsland talent including Brian Alford-trained Mi Blue Day (Yarram) and Michael Giles' runner Tito Mojito (Tanjil South).
Defending champion, Terri-Maree Morris-trained Jesaulenko, is also in the mix along with 2016 winner Pantera Nera.
While not his pet distance and a "last minute inclusion", Gorman said two-year-old Ice Cool Kaedyn was a genuine contender for Friday's Cup.
"He trialled really, really well and absolutely loves the track," she said.
Ice Cool by name and nature, Gorman said the fun-loving pooch and fellow starter Monster Fish were "polar opposites".
"Ice Cool Kaedyn is really outgoing and loves everybody," she said.
"He puts in 100 per cent in all races and he is just an absolute pleasure, he's a real character.
"Monster Fish is very different … he doesn't have much personality and you've really got to get to know him."
Ice Cool Kaedyn, a winner of eight races from 29 starts, has drawn the coveted box one for Friday's final while Monster Fish, who has won nine from 23, will line up from box seven.
With a high-calibre field set to contest the Cup, Gorman maintained a lot would have to go right on the night for a win.
"Ice Cool Kaedyn has drawn perfectly from box one but there's a lot of strong dogs and we'd need to lead for a long way to be in it," she said.
"Monster Fish can do it on his ear but it just depends which version of him turns up on the day."
When faced with the prospect of a dream one-two finish, Gorman was reluctant to even speak of such a scenario.
"I can't even imagine [finishing first and second] … I'm just happy enough to get them in," she said.
"They had cheeseburgers after they won last time, so if they win again then they can have another one."
The Traralgon Cup will be held on Friday, January 26 due to the extreme heat forecast for the original fixture date of January 27.
Admission is free on Friday night with gates to open at 6pm and race one to be held shortly after 7pm.