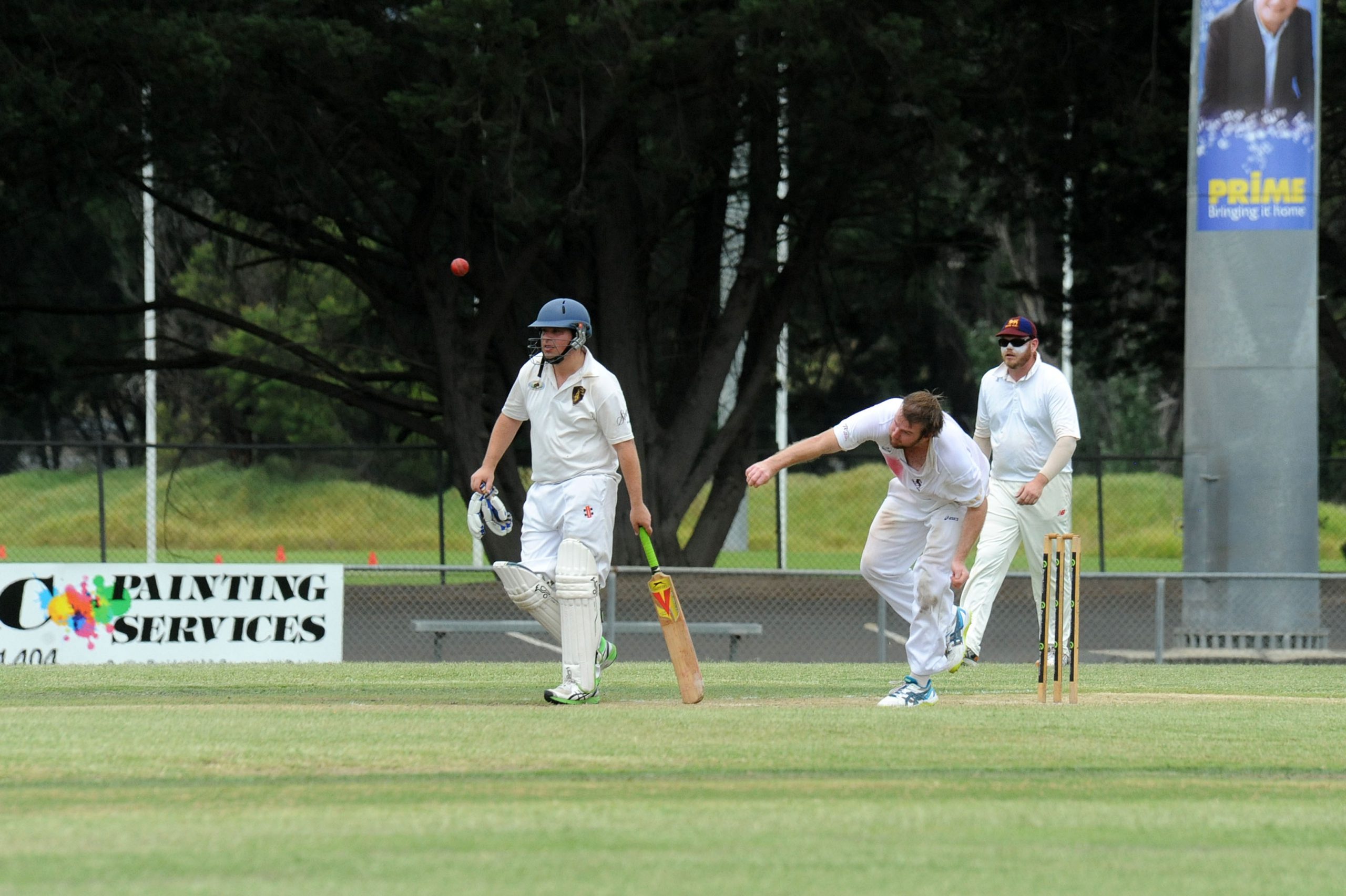 CRICKET
CGCA
Day two of round 10 in the Central Gippsland Cricket Association will launch on Friday with a special top-of-the-table Australia Day fixture between Morwell and Moe at Morwell Recreation Reserve.
As part of a Love the Game initiative, the clash between Morwell and Moe will include free activities for kids, a barbecue lunch and a fun, modified game during the lunch break.
Moe will have its work cut out for it on day two after Morwell once again set the tone with 233 in the opening innings.
Jordan Campbell came in at number seven for the flag-fancy and became an unlikely high-scorer with 89.
Sam Price and Jayden Mathison shared the bowling duties for Moe and finished with three wickets each while Jeremy Butler took two and Rob Blunt and Kane O'Connell took one apiece.
The Lions barely warmed up in reply and batted for just four overs before stumps.
The early loss of Riley Baldi for four was an unwelcome blow for Moe and with Justin Mathison and Ben Maslen in the firing line when play resumes on Friday, Moe will be hoping the duo can hang around for a while before skipper Andrew Philip comes in at number four.
Philip has been rock-solid for the Lions so far this season and sits atop the runs board with 464 for the season – 75 clear of cross-town rival and Morwell captain Rob Webber in second.
Moe was utterly embarrassed when it played host to Morwell in round four and managed a paltry 61 with a scorecard that featured just one player in double figures.
In reply, Morwell didn't lose a wicket on its way to eclipsing the meagre total, with Premier Cricket recruit Blake Mills (79), Rob Webber (62) and Craig Giddens (42) leading the charge to a total of 7/288 at end of overs.
Jeeralang-Boolarra v Mirboo North
Mirboo North will need to defend well this weekend when play resumes in its round 10 fixture against Jeeralang-Boolarra after the Panthers batted their way to a commanding position.
Through Rob Phoenix (52) and Will Cheatley (37), the Tigers were able to chip away to a respectable total of 152 in the opener.
Panthers' paceman Matthew McGrath enjoyed his best day out yet for season 2017/18 and shone with 6/20 from 13 overs.
Jeeralang-Boolarra is hot on the Tigers' tail at 3/117 with Tim Laaks and Tom Beamish ready to resume the run chase on Saturday.
Openers Mark Rawson (58) and Craig Blackberry (40) got the Panthers off to a flyer but, with limited firepower to come, Laaks and Beamish will need to do the bulk of the heavy lifting if Jeeralang-Boolarra is to pinch the win.
Trafalgar v Latrobe
Latrobe will be on the warpath this weekend when it looks for an outright win against Trafalgar on Saturday.
The Sharks enjoyed a return to form on day one and were unrelenting on their way to securing first innings' points.
The Ships elected to bat and endured a nightmare innings, with six players falling for ducks on their way to a measly total of 85 after just 26 overs.
Robert McKinley tore apart the Trafalgar top order and claimed the scalps of Nick Gurney, James Heslop and John Asmussen before any of them could score.
Steven Hanning was equally impressive and took five of his own.
The defending premier overcame an early lapse in concentration and the loss of openers Ben Zomer (2) and Brad Aitken (3) to reach 6/226.
Not satisfied with a stellar bowling performance, McKinley held his own with the bat and was still standing unbeaten on 91 at stumps.
Will Kennedy was also impressive and finished with 50 of his own while Anthony Bloomfield (41) and Hayden Kimpton (21) made valuable contributions.