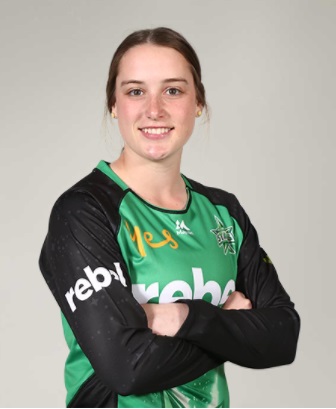 Local cricketing legend Nicole Faltum has been selected for the inaugural Australia under 19 squad which will travel to South Africa in April.
The 14-player squad will take part in a tri-series with South Africa and England.
The year 12 student said she hadn't expected to be named part of the squad but was excited for the challenge.
"I don't think you can ever expect those kinds of things," she said.
"I knew I was in the running and that I had a chance, but no one ever thought I was in for sure.
"When I got the call I was very excited."
Faltum, 18, said she was working on her form in the lead up to the South Africa tour.
"I've been playing a bit of cricket for Dandenong … and [my form] has not been great to be honest. I think I'm OK, but not as well as I'd like," she said.
"I've been working on wicket-keeping work and my coach … and I have been doing batting work.
"I've been focusing on a few specific things, so hopefully that will really help me over there."
Having grown up playing mixed junior cricket, and also playing for Trafalgar in the Central Gippsland Cricket Association, Faltum has a bit on her plate this year.
"I'm actually doing year 12 this year. I'm not too focused on school, but I want to finish year 12 successfully," she said.
"I have a two-year contract with the Melbourne Stars, so I'm really hoping to play all the WBBL matches this year and have a successful Big Bash. I've also got the Vic contract still, so I working through all of those."
Faltum said she would be focusing on balance to get through the "hectic" year ahead.
"I also work part-time, so I'll be doing a lot of balancing and juggling to balance school, cricket and work," she said.
"Everyone says it is about balance so, communication-wise, I'll be talking it through and getting the help when required.
"My parents are really supportive. I wouldn't be able to do it without my mum."