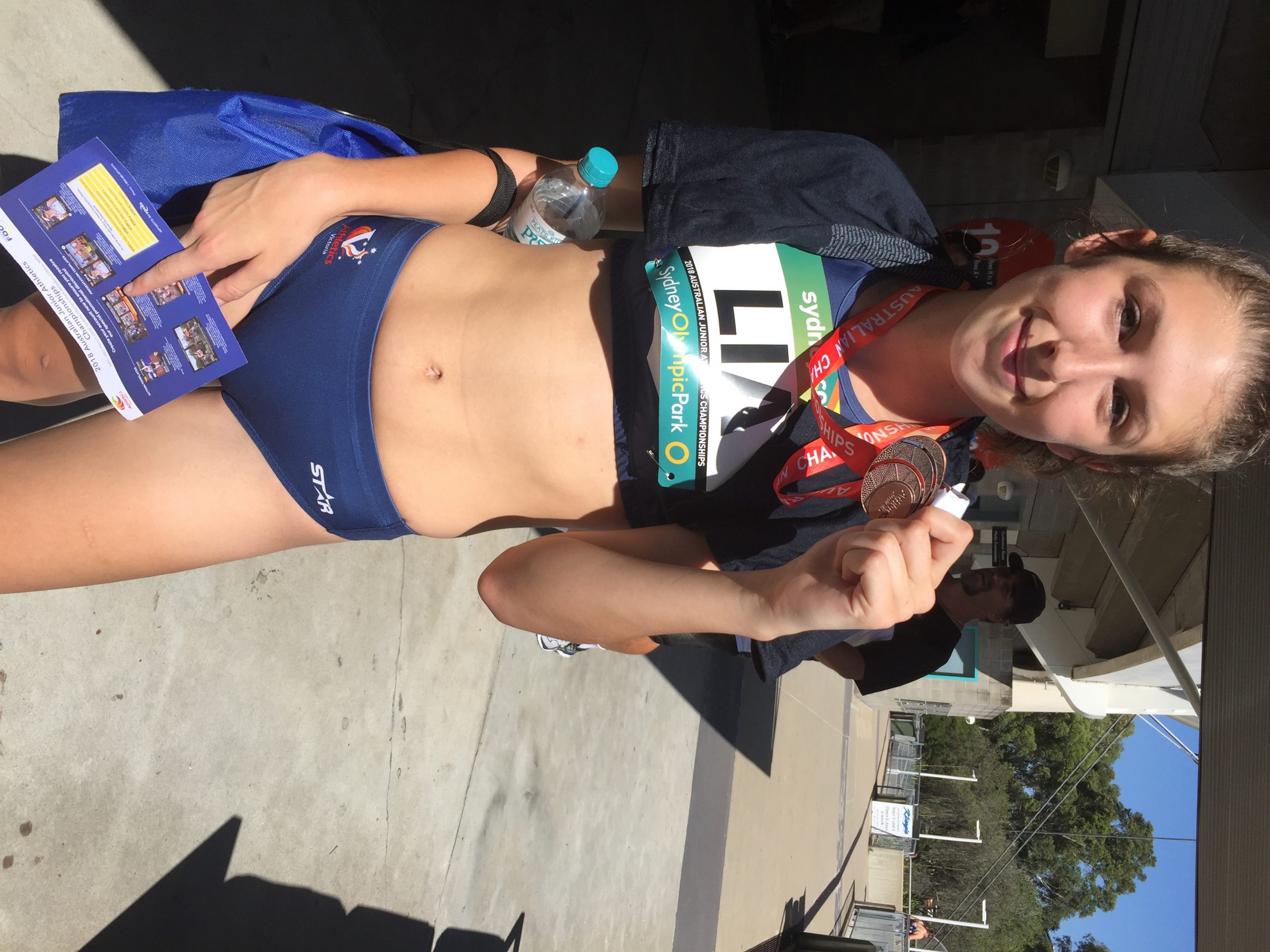 Three months ago Isabella Lia was stopped in her tracks by debilitating injuries to her knee and lower back.
The 15-year-old high jump wunderkind was understandably surprised when she medalled in her comeback meet at last month's Victorian Junior Track and Field Championships but saved her best performance for an even bigger stage.
Lia rose to new heights last week at the famous Sydney Olympic Park where she won bronze in the under 17 high jump at the Australian Junior Athletics Championships.
"It was my first ever nationals and it's been a dream of mine since I was a little kid," she said.
"I just went there hoping for a top 10 finish so to come home with the bronze medal … I can't believe it."
Mum Bonny was overcome with pride in the wake of Isabella's podium finish after a really tough year.
"Bella has been plagued with injury and illness [this year] and we weren't expecting her to make nationals so to medal is just amazing … I'm a very proud mum," Bonny said.
"I can't even put into words how proud I am. She has worked so hard for this … I almost cried when she was up on the podium."
Isabella's crowning moment came in front of Australian athletics legend Melinda Gainsford-Taylor and thousands of onlookers.
It was the culmination of years of hard work.
Since taking up track and field aged five she has flourished on her home track at Traralgon and holds records in the high jump, hurdles and long jump.
"She's just a very hard worker and very, very committed to what she does," Bonny said.
As well as enduring an injury-interrupted lead up to the recent national championships, Bonny said Isabella faced more hurdles than many other athletes because of where she lives.
"There has been a lot of driving to Melbourne," she said.
"Being a country kid there's no local high jump coaches, so Isabella gets up at 6am every Sunday and we drive to Mentone where she trains.
"It's a tough thing being from the country. All the others train five to six times a week but she is lucky to train once."
Conditions were also tough on Saturday when Isabella competed in her pet event and the mercury rose to 40 degrees at Homebush Bay.
But the heat did not stop the Traralgon College year 10 student from shining and she jumped 1.6 metres to draw for third place and secure bronze.
"To still jump that high in those weather conditions is pretty amazing," Bonny said of Isabella's winning leap.
"Honestly, she had no training … maybe four one-hour sessions but that's it, so to come away with the bronze medal is phenomenal.
"It was all pretty surreal to be honest."