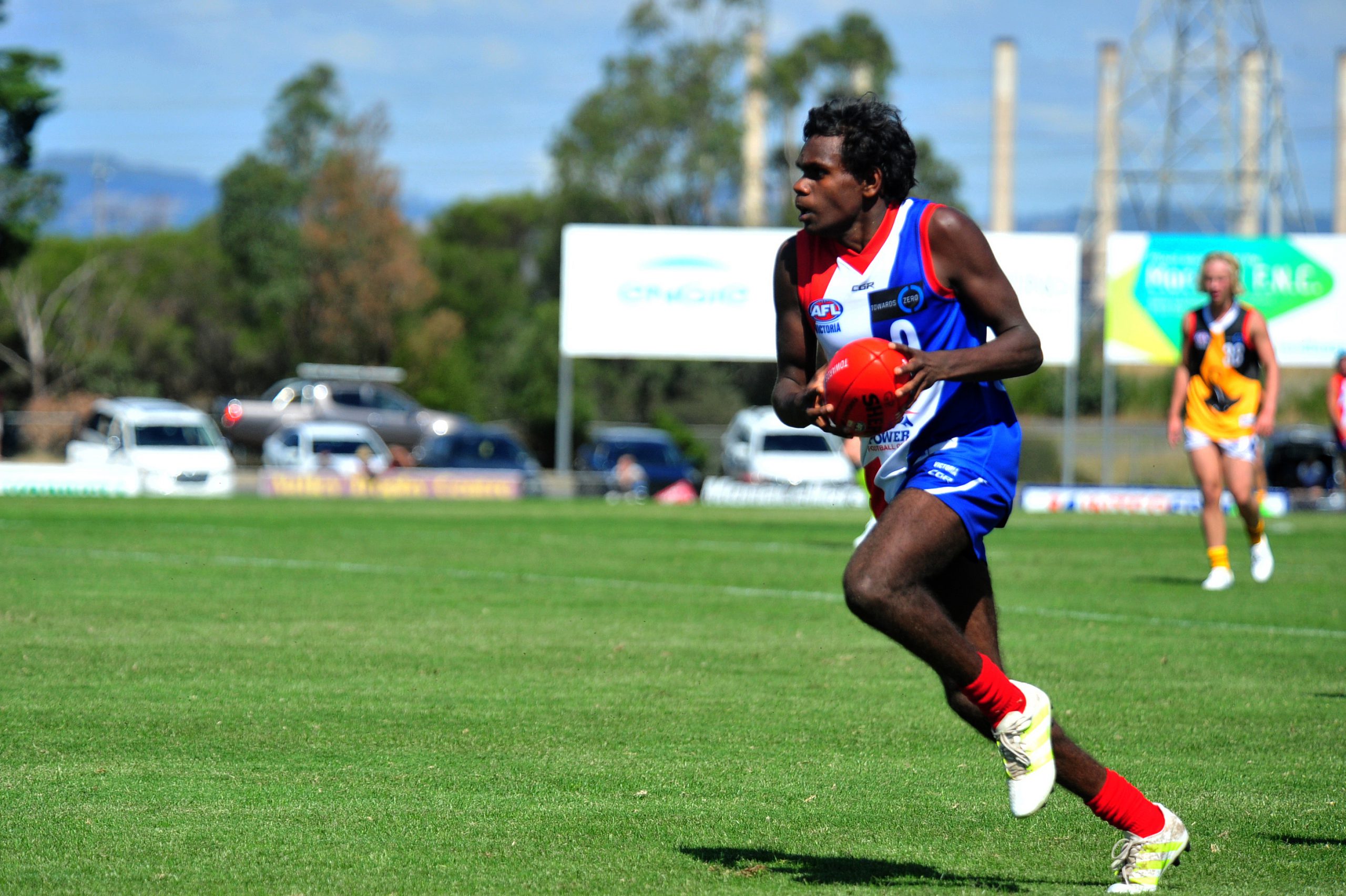 FOOTBALL
GIPPSLAND POWER

A final quarter fade-out proved costly for Gippsland Power in round two as they were outrun by arch-rivals Dandenong on Good Friday, 11.10 (76) to 8.4 (52).
After opening their season account with a 44-point win over Murray Bushrangers, Power went into the round two fixture with a five-day break and simply ran out of legs, according to coach Leigh Brown.
"We just got tired in the last quarter. I think coming off five-day break didn't help but [the Stingrays] were as well," Brown said.
Gippsland's defence was put to the test in the first term and held up well, conceding just two goals from the Stingrays' 14 entries into the forward 50.
Power trailed by 12 points at the first break and goaled twice early in the second term through Josh Wykes and later through Fraser Phillips.
Dandenong kicked five straight to lead by 10 at the major break but were held goalless in the third by a relentless defensive trio in Brock Smith, Ryan Sparkes and Leo Connolly.
A one-point lead at three-quarter time was quickly relinquished when the Stingrays struck.
Irving Mosquito goaled shortly thereafter but things went downhill quickly for Power as Dandenong scored four answered goals and one on the siren to seal victory.
Brown took plenty positives out of the game despite the 24-point loss.
"It was disappointing to lose a game but I thought our effort throughout was really good," he said.
"I thought our third quarter was really good and we got back to how we want to play footy – really good pressure and moved the ball really well."
Josh Wykes and Irving Mosquito kicked two goals for Gippsland in the loss while singles went to Sam Flanders, Harvey Neocleous, Fraser Phillips and Josh Smith.
Skipper Xavier Duursma was near best-on-ground in the midfield and Brown also praised the efforts of a resilient Power defence.
"I thought our defenders battled hard all day and Brock Smith was fantastic today and really led the way," he said.
"We had a lot of contributors but at the end of the day we just couldn't get across the line."
The Power will travel to Bendigo this weekend to take on the Pioneers at Queen Elizabeth Oval in round three.