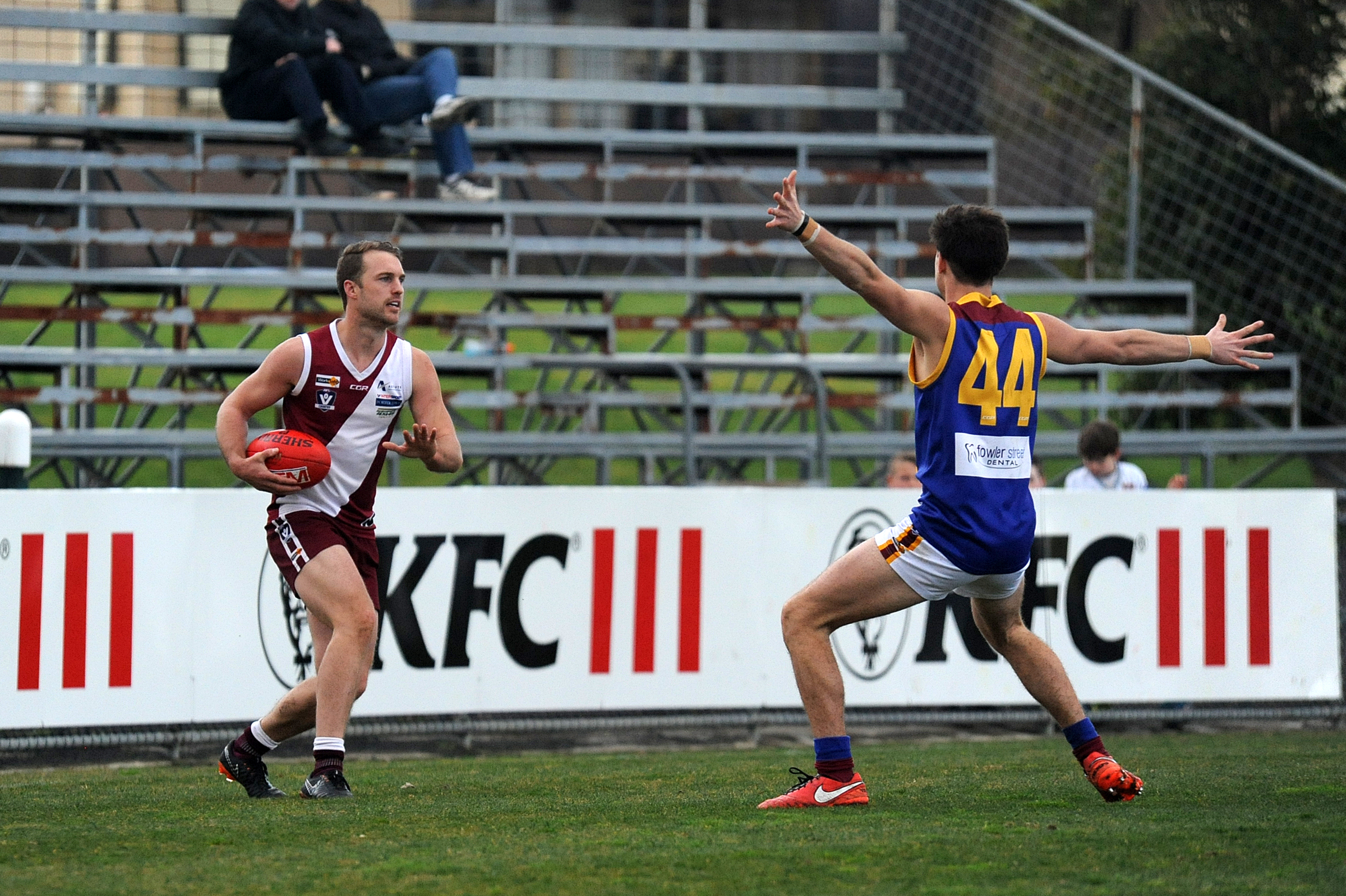 Kate Withers
FOOTBALL
GIPPSLAND LEAGUE

Elimination final
One of the fiercest rivalries in Gippsland football will be in full flight this weekend when archrivals Moe and Traralgon meet in this weekend's senior elimination final.
The winner will move through to the semi-final, while for the loser – it's game over.
Traralgon saved two of their best performances in 2018 for Moe and won both regular season games by an aggregate of 89 points.
In round seven, the Maroons had a slender three-point lead heading into the last term but showed plenty of legs to stretch it to 39 at the final siren.
They led from the first bounce in the round 16 rematch and were never really threatened on their way to a eight-goal win.
However, as Maroons coach Mark Collison knows, regular season wins mean next to nothing come finals time.
"Obviously now the season starts again but I think it's more exciting than anything," Collison said.
This year makes it four finals series in a row for the Maroons and Collison said the past four years were testament to the strength of the club.
"It's a really strong position to be in and we're really excited. The real stuff starts now so it's completely different.
"We'll aim for the win so we can't wait to play."
The elimination final between Moe and Traralgon will be played on Sunday at Morwell Recreation Reserve from 2.20pm.
Qualifying final
For the second time in as many weeks, defending premiers Leongatha will come up against Sale but this time there is a lot more on the line.
The Parrots asserted themselves early in the piece during round 18 and had earned a 26-point lead by half-time.
They kept the pace and ran out eventual 59-point winners and coach Paul Carbis was suitably impressed with his side's performance.
"I mentioned to the boys before the game that we can't rely on five guys playing really well – we need 22, and I said to them that when we get that, we usually get a result," Carbis said.
"It was important for us to reflect on the season and we've beaten every side in the competition, so to look at how we did that and how we went about it.
"Sale came out and threw everything at us and they were super. We didn't panic and had to weather the storm but after we got a couple of goals on the board I was confident we were switched on and were right. Everyone did what they were required to do and we got the result."
Carbis expected a changed Sale line-up to take the park this weekend and said there would also be some personnel changes for Leongatha.
"We've had a good look at each other and they'll have players come back in – they'll be a different team so we've got to play a completely different game but can't forget about what we did right," he said.
"We should have a couple coming back in so selection will be interesting. It's a good position to be in and we've worked really hard on having a full list for finals."
The qualifying final between Leongatha and Sale will be played on Saturday at Western Park, Warragul from 2.20pm.