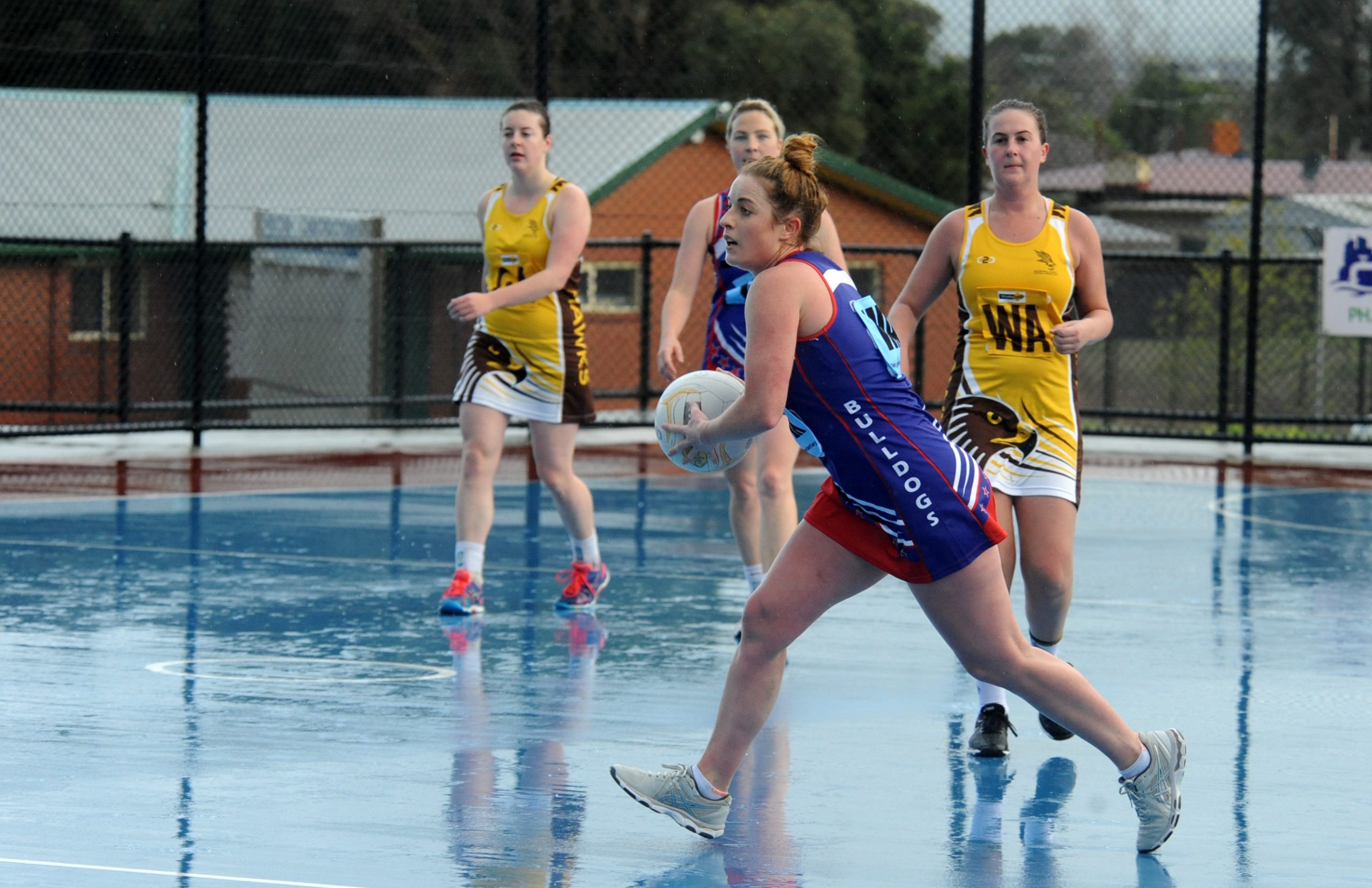 Kate Withers
NETBALL

MID GIPPSLAND

Minor premiers Newborough will be out to avenge their semi-final loss to Thorpdale this weekend when the sides faces off for ultimate glory in the Mid Gippsland Netball Association A grade grand final.

Thorpdale stunned the Dogs less than a fortnight ago to win by a mammoth 25 goals, but Newborough coach Greta Douch said a sense of excitement building in the camp had them primed for the big stage.
"It's just very exciting. It's something you strive for but sometimes you don't get there," Douch said.
"I don't think the girls are nervous at the moment, they're just so excited that I think they will all lift that extra little bit," she said.
To finish atop the ladder and be one of the last two standing is testament to the Dogs' depth as they have had just seven of their choice players available for a large part of the season.
Goal shooter Lynette Patten was injured half-way through the year but has been replaced with B grader Alisha Disisto, who has more than held her own in the goal circle.
Ahead of the decider, Douch was wary of a "tall" Thorpdale side in comparison to her "reasonably small" charges.
"We'll have to work really hard to combat that," she said.
Both season proper games between the sides were tight encounters, with Thorpdale taking the first 52-46 and Newborough getting the edge in the rematch, 48-43.
The Blues finished third and will take solace from their last dominant run-out against the Dogs, in what coach Ashlea Stubbs labelled "a true team effort from start to finish".
"Consistency is always the key and we need to start strong from the outset as we did two weeks ago," Stubbs said.
"Controlling our flow down the court and feeds into the ring will be important for us this weekend."
Stubbs said her charges were feeling "nervous but prepared" for the big day.
"I am confident they will be able to harness any nerves to produce four consistent, high intensity quarters this weekend," she said.
"Newborough have always presented strong defensively, however, we will never underestimate their team in its entirety."
Stubbs the Blues' season was the result of a stellar year-long effort and holding up the trophy this weekend would be a just reward.
"I am positive that all players will rise to the occasion, they have been waiting all season for this opportunity and working extremely hard for it," she said.
The Mid Gippsland A grade netball grand final will be played at Morwell Recreation Reserve on Saturday from 2.30pm.