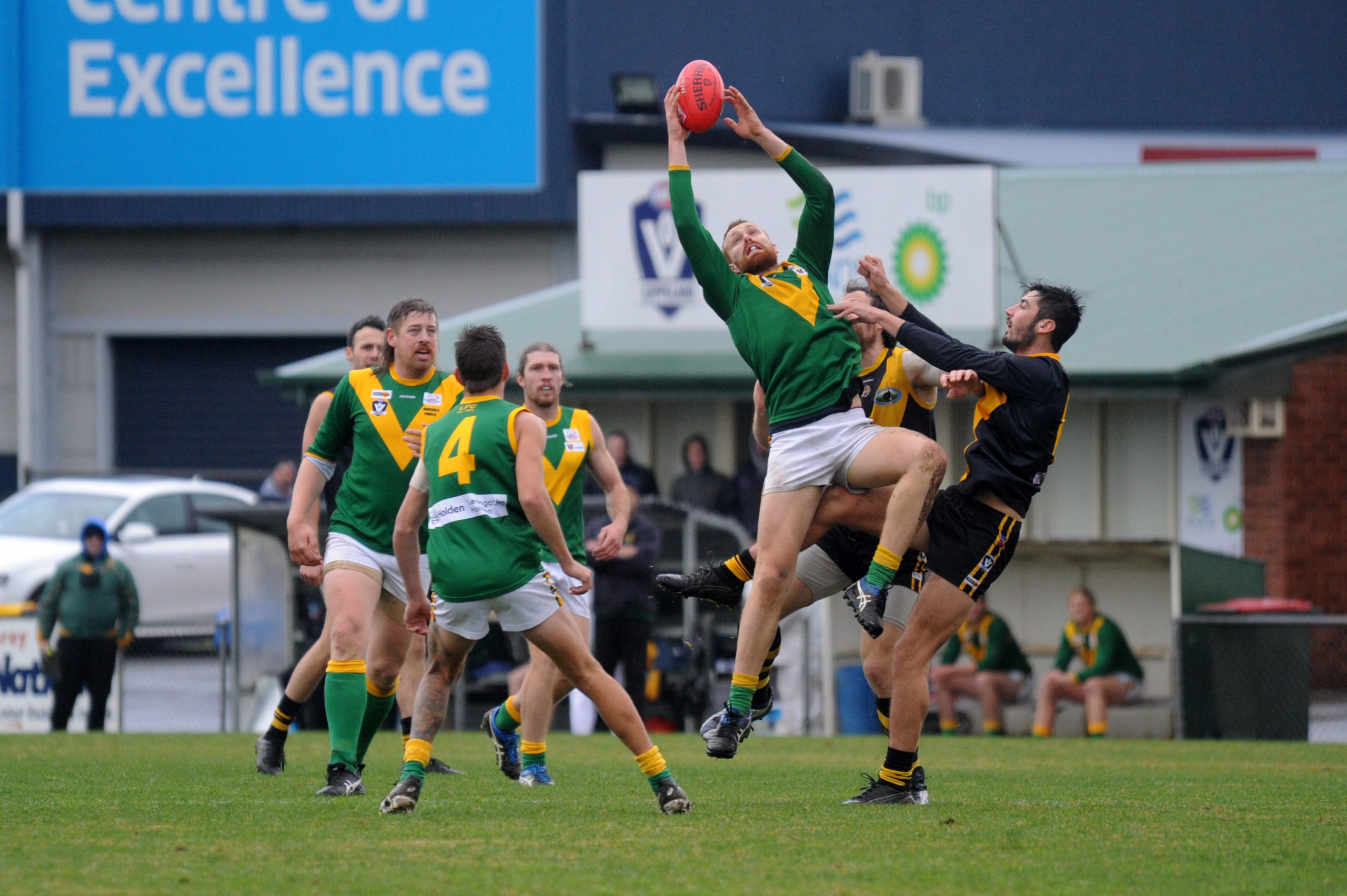 Kate Withers
FOOTBALL

GIPPSLAND LEAGUE
Second semi-final

Leongatha coach Paul Carbis has flagged this weekend's blockbuster semi-final clash with minor premiers Maffra as a "great test" for the Parrots.

The defending premiers made light work of Sale in the qualifying final at the weekend and Carbis pinpointed the coming together of all the side's structures as key in the win.
"We were really pleased with the result and I think we're coming together really well at the right time of the year," Carbis said.
"Our backline was super and Josh Schelling was superb, and that helps with putting pressure on the opposition."

Forward Jack Ginnane came back into the side after a few weeks off with injury and "slotted in nicely" according to Carbis.
"That was the first time we had all our forwards playing together because there has always been someone missing," he said.
"So we had a full-forward line and the boys worked really well together."
Maffra earned the first week off finals as reward for finishing in top spot and will have the added benefit of a full set of fresh legs this weekend, but Carbis said the Parrots were similarly "fit and ready to go".
The winner of this weekend's second semi-final will win straight through to the decider and Carbis said the Parrots were primed for the task at hand.
"It's going to be a great test. We've been playing good footy and we've had some close battles with Maffra this season and this will be no different," he said.
"We're really looking forward to the challenge."
The semi-final between Maffra and Leongatha will be played on Saturday at Traralgon Recreation Reserve from 6.30pm.
First semi-final

The home and away season might be over but Traralgon coach Mark Collison said the Maroons still have plenty improvement left in them.
Collison said his side's five-goal win over Moe in the elimination final at the weekend was evidence of some of their best footy.
"We got in control of the game most of the day, and the score line said differently but I felt we were the ones that were making them pay for poor turnovers," Collison said.
"After the first quarter it kind of went our way, so we were pretty happy with our performance."
Collison, who made his return to the side and racked up 33 possessions after three months off through injury, said things were starting to come together ahead of this weekend's semi-final showdown with Sale.
"It was good. I haven't played for about 12 weeks so to be back out there was fun and I'd only trained twice in that time so it was touch and go for a while, but it was good," he said.
"The main thing is we've got a lot of improvement in us and we can take a lot out of the game." On this weekend's opponent, Collison said Sale presented a worthy challenge.
"Obviously Sale finished third for a reason and they're a really strong side, so we'll do our homework on them, but our main focus throughout the week is fixing up some things with our game," he said.
"It's more about us improving again, and some people might think at this time of year it's a weird thing to say, but we genuinely have improvement left in us, which is a real positive." Sale went down to Leongatha at the weekend by 71 points.
The second semi-final between Sale and Traralgon will be played on Sunday at Maffra Recreation Reserve from 2.20pm.