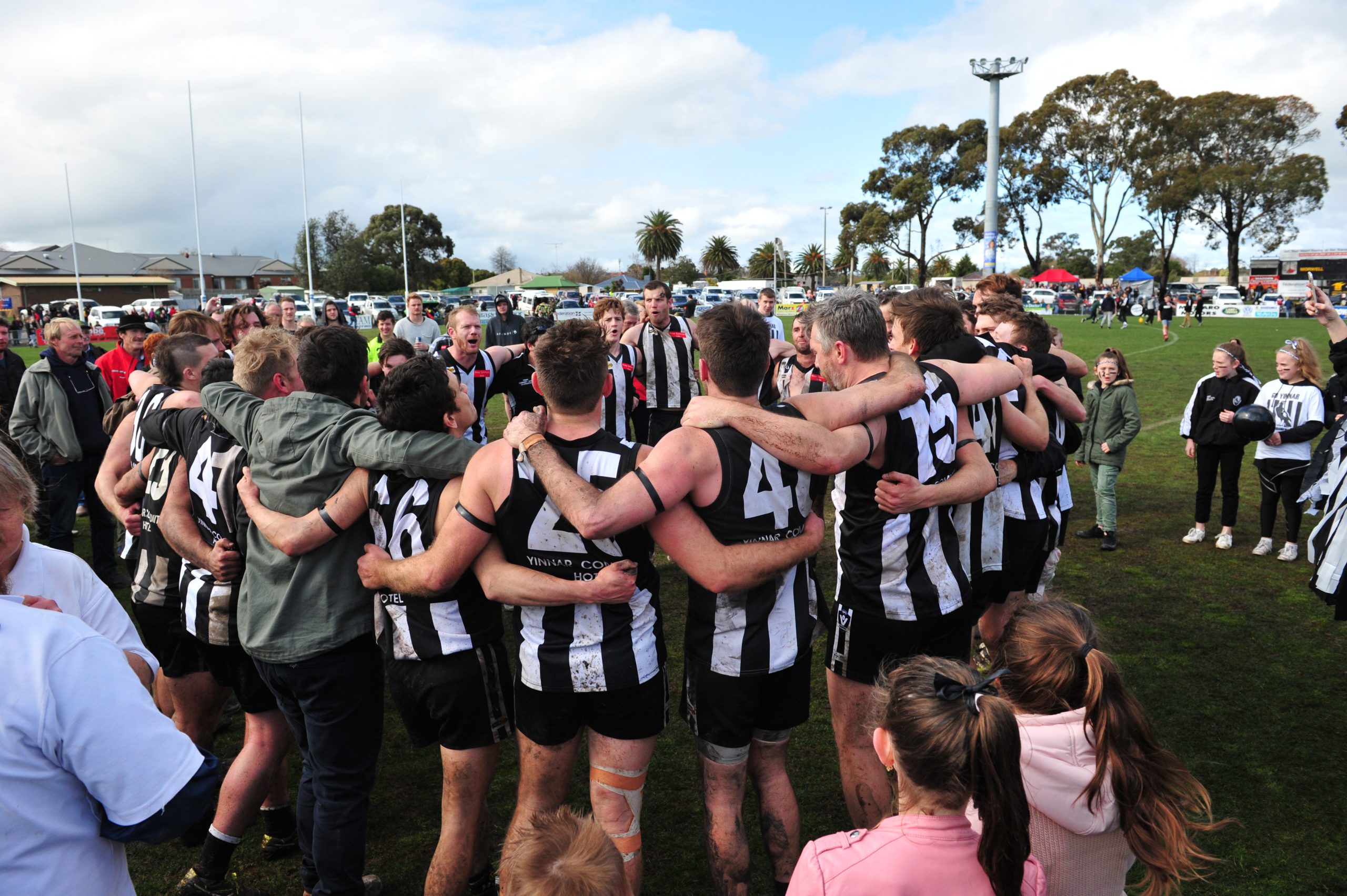 Kate Withers
FOOTBALL

MID GIPPSLAND

Yinnar's senior side might be front and centre of the Mid Gippsland grand final hype this weekend, but they're not the only flock of Magpies looking to swoop on some silverware.

In fact, five of the club's seven football sides will feature in grand finals this weekend.
It was very nearly seven from seven for Yinnar too, with its thirds and under 14s both knocked out by just two points in the preliminary final.
President Peter Linton said an unprecedented level of excitement was in the air at Yinnar, and by no stroke of luck.
"It's not just the club. We're very much a community club, so we've got a great track record and the community is huge. They get behind us enormously," Linton said.
"Tonight at the club we'll have over 100 meals, and that's not just players – it's parents and siblings and community members.
Linton admitted last year's one-point loss in the seniors decider was "devastating" but said it ignited a fire in the belly of every member of the club.
"Anyone that loses a grand final will be devastated, but we've got really strong processes in place at Yinnar and we concentrate on the seniors as much as the juniors," he said.
"We've got an excellent Auskick program and consistently been strong in juniors."
Regardless of the results this weekend, Linton said there would be sizeable celebrations held back at the Magpies' nest.
"It'll be huge. We've been lucky enough to have teams involved in grand finals for many, many years and we always have a huge function back at the social rooms," he said.
"The thing that excites me is there's so many people playing Saturday that have been with the club since Auskick or under 10s.
Linton, who has been involved at Yinnar for more than 30 years, said it was "a magnificent place to be involved in".
"It's a fantastic family club and I can't believe the support we've had over the finals series," he said.
"A couple of days have been quite wet so a lot of people sit in their cars and watch and the amount of cars that toot their horns after a goal is amazing.
"Once they come out to Yinnar they rarely leave. It's a team effort."