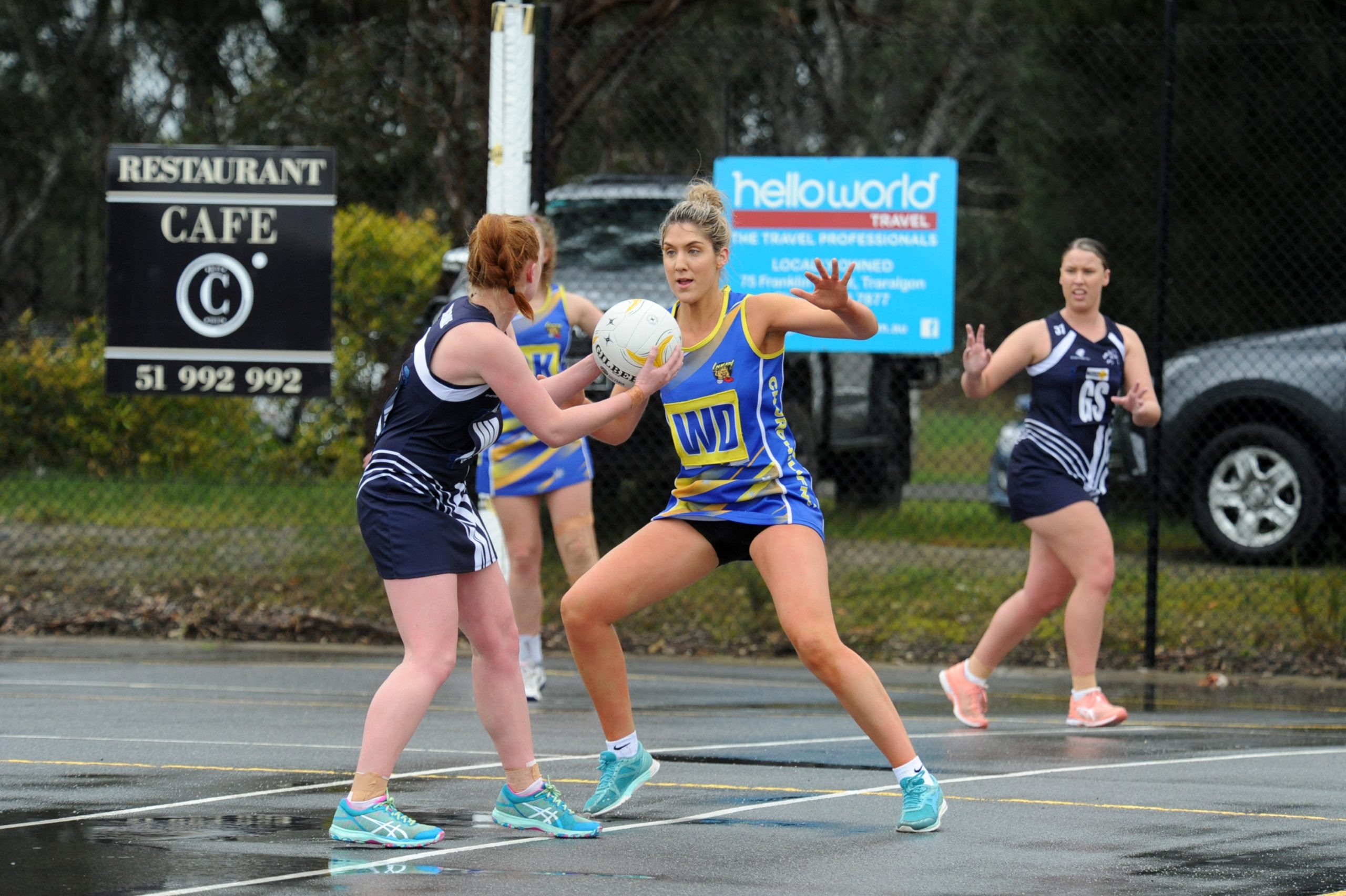 Kate Withers
Netball

North Gippsland

Rosedale have taken all before them this season in North Gippsland's A grade netball competition, but Churchill co-coach Rachael Paterson believes her side has the mettle to match it with the Blues in this weekend's grand final.
"Everyone is getting behind each other and we're not getting ahead of ourselves but it's really great to have the two top teams fighting it out in the grand final," Paterson said.
The Cougars have proven they are up to the Rosedale task on multiple occasions throughout the year.
They were nudged out by a single goal in round five and played out a thrilling 35-35 draw in the rematch in round 14.
"Rosedale never give up. It's always a tough match against them and they're smart. They will work hard from the first whistle to last so for us it's about playing four quarters of netball," Paterson said.
"You can't take your foot off at all with Rosedale – they are a very well-oiled machine.
"We've put a lot of time, effort and preparation into getting to this point so we're really excited."
Mid-courter Katrina Hutchinson won't play this weekend but the Cougars have no shortage of grand final experience with defender Maddison Burney and shooters Kylie McDougal and Kassie Meall all premiership players.
"Churchill are a really talented side and they've got some fantastic speed," Rosedale coach Staci Scott said.
"I think any one and all of them are dangerous to be honest and I think it'll come down to the day and how things unravel."
The Blues had a near-perfect season and went through undefeated and with two draws to their name – one of which came against the Cougars in round 14.
"It's been a long season, we've got a few old bodies but our starting seven will be firing."
Of the Blues' starting seven, five were part of their dynasty in 2014 and 2015 when they took out back-to-back flags.
Lorelle Lowe, league best and fairest Carly Johnstone, Sarah Mayman, Megan Harrison and Amy Harrison will all take the court this weekend and know exactly how to get the job done.
"We've got a lot of finals' experience, which is comforting, but we've both proven we're talented sides, so no doubt we'll have a physical encounter," Scott said.
"That's what I'm anticipating – it'll be how the cards fall. We're both capable of taking out the crown."
The A grade netball grand final will be played on Saturday at Traralgon Recreation Reserve from 3pm.