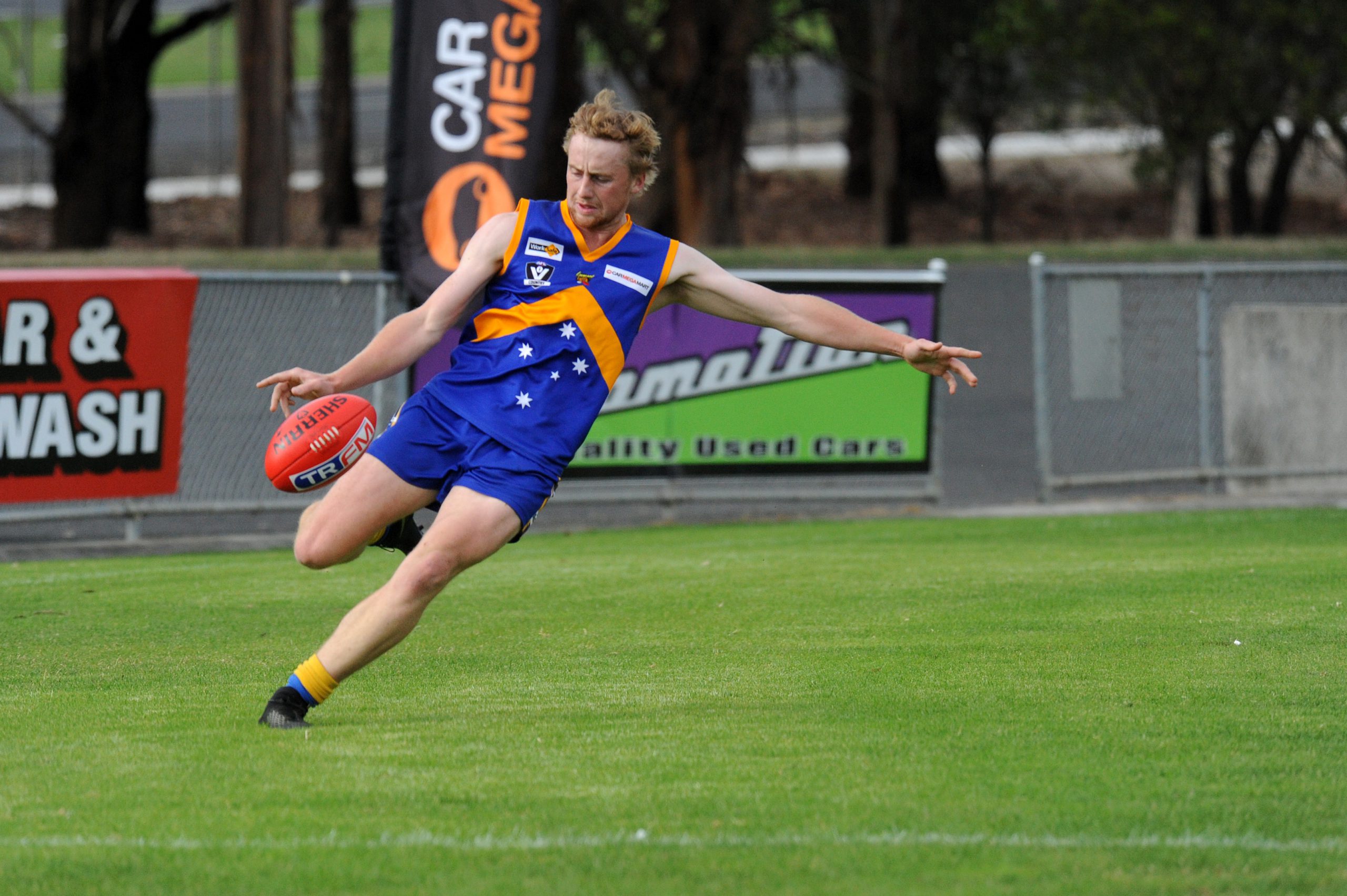 Kate Withers
There is a palpable "buzz" around the Churchill Football Netball Club, according to seniors coach Chris Williams, who said Yarram had earned the favourite's tag ahead of this weekend's grand final showdown.
"Yarram go in as clear favourites, and so they should, but we'll leave no stone unturned on Saturday," Williams said.
"It's a great time of year and everyone's really up and about," Williams said
However fancied the Demons may be, Churchill have proven they are more than capable of matching it with the minor premiers.
They came within seven points in round 10 – the closest of any side to that point.
"Yarram started really well on the Queen's Birthday, but our boys were able to turn it around and apply a bit better pressure the second, third and fourth quarter which got us back in the game," Williams said.
"When we played them they had a few out and so did we, and since then they brought in some players we haven't seen much of, but they're the benchmark of the competition and are a great side."
Demon Griffin Underwood took out the league best and fairest for the second consecutive year and has no shortage of support on the ground.
"I think across the ground they're really well balanced and don't rely on anyone, but in the midfield, but Chris Bruns and Griffin Underwood are super players so we'll have to keep an eye on them," Williams said.
Churchill got through the weekend's preliminary final clash with TTU "unscathed" according to Williams, but ruckman Nathan McCrae "is a bit sore" and his fitness will be assessed at selection tonight.
Yarram president Anthony Rodaughan said coach Matt Scholz wouldn't play on Saturday but the Demons were ready to put in place the lessons learnt from last year's grand final loss.
"There are really high levels of excitement and people are a little bit quietly steeling themselves for the contest," Rodaughan said.
"They know they've got a job to do and we learnt a lesson last year but we're quietly going about our business and getting everything organised.
"Their list has got stronger as the year went on and it'll be a tight contest, but they've got a bit of X-factor and some steadied performers. We have always respected Churchill but it'll be no holds barred."