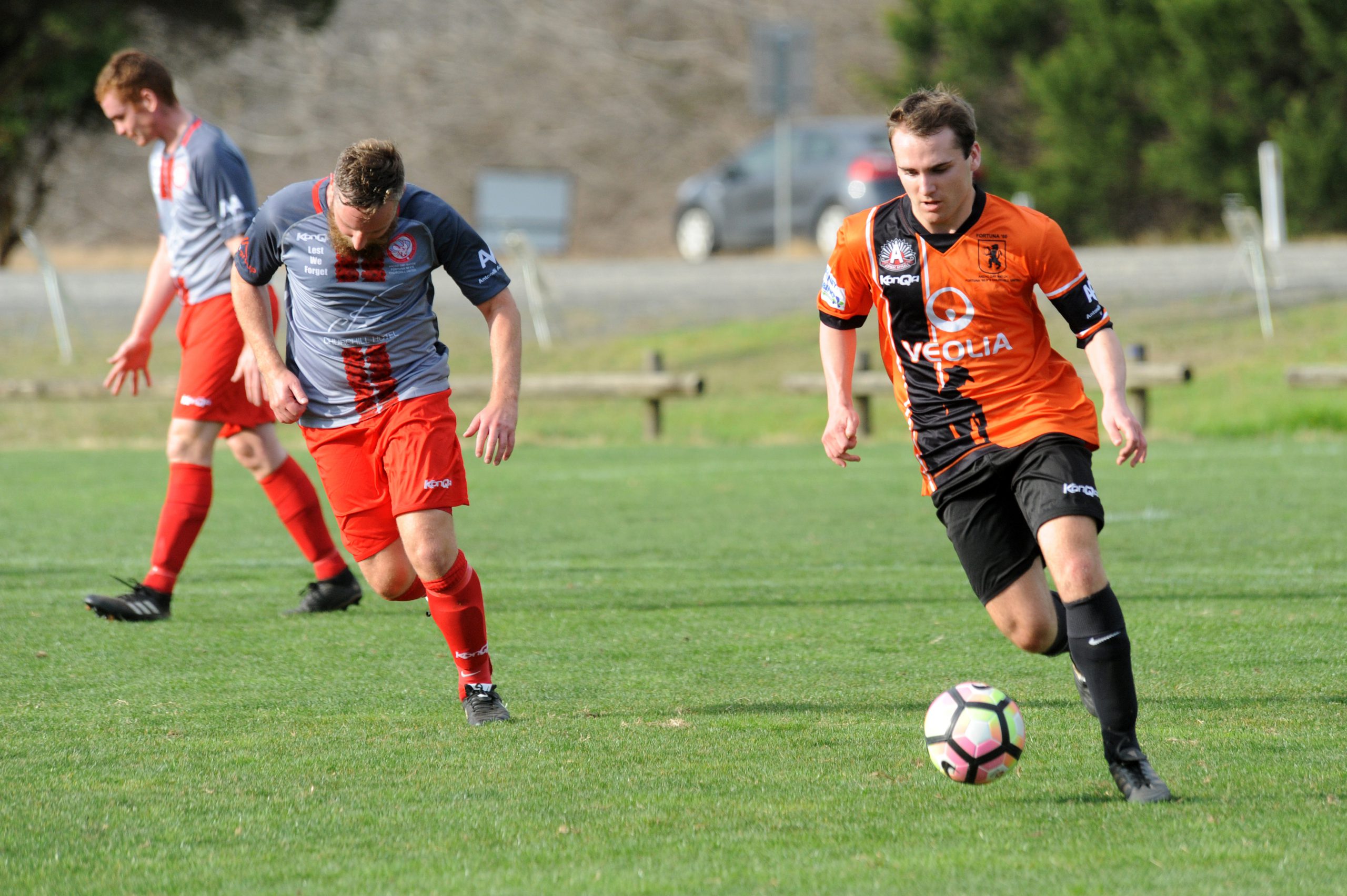 Laurie Williams
Elimination finals
A last-gasp effort by Traralgon City gave them the points over Monash, 1-0.
Both teams pushed hard for victory but in the end Traralgon City prevailed with a goal one minute into injury time from leading goal scorer Jake Budija which was enough to advance into next weekend's preliminary final against Newborough/Yallourn
Fortuna v Moe
Fortuna goaled early against Moe and went on to win 4-1.
Brandon Scott kicked the first at six minutes but Moe were up to the task and equalised 10 minutes later from Lachlan McKenzie.
Fortuna gained the upper hand at 21 minutes when Joel Palermo scored.
Moe continued to push but to no avail as Fortuna closed ranks to block out their opponent's attacking moves.
After half-time Fortuna controlled the game and added further goals at 65 minutes from Kieran Coltman and Damon Scott at 90 minutes to shut the gate on Moe.
LVSL women
Trafalgar v East Gippsland
It took one goal by Trafalgar to advance into next Sunday's preliminary final after they defeated East Gippsland 1-0.
A goal at 34 minutes secured the Victory side a berth in the finals.
Monash v Falcons
Monash had to dig deep with an extra time goal to shake off Falcons, 1-0.
Scores were level at full-time but 12 minutes into extra time the Red Devils were able to get past a strong Falcons defence to post the winner.
Reserves
Olympians had a good 2-1 victory over Sale while Falcons beat Traralgon City 2-0 to advance to the preliminary final.
Second division
Monash defeated Moe on forfeit while Sale beat Traralgon City 3-2.
Preliminary finals
Rivals Falcons and Fortuna will battle it out this weekend for a berth in the grand final.
It was only a fortnight ago these two met in regular competition with Falcons holding out for a 1-0 win.
Since Falcons came back in 2000 they have played Fortuna 37 times with the Lions having the advantage, 26-9.
Of the two matches this season Falcons won both 3-1 and 1-0.
Both teams have exciting strikers with Falcons Sam Amaira, Jesse Kennedy and Jamie Pistrin all amongst the goals this season.
Fortuna are also strong up forward and will be looking for Brandon Scott to provide scoring opportunities.
The Lions are good up back with Liam McCluskey hard to beat.
Newborough/Yallourn v Traralgon City
For 38 games Newborough/Yallourn and Traralgon City have challenged each other.
Across the season NYU have won both clashes, 2-0 and 4-2 on a very wet pitch.
Both teams have a strong line up and Jake Budija has provided Traralgon City with a good avenue to goal.
NYU have talented strikers with the Fairbrother boys and Ash Birrell all in good touch.
Defence-wise, it will come down to the team that makes the fewest errors.
Women
Traralgon City play Monash and looked primed to take the points while in the other final Fortuna and Trafalgar will play off.