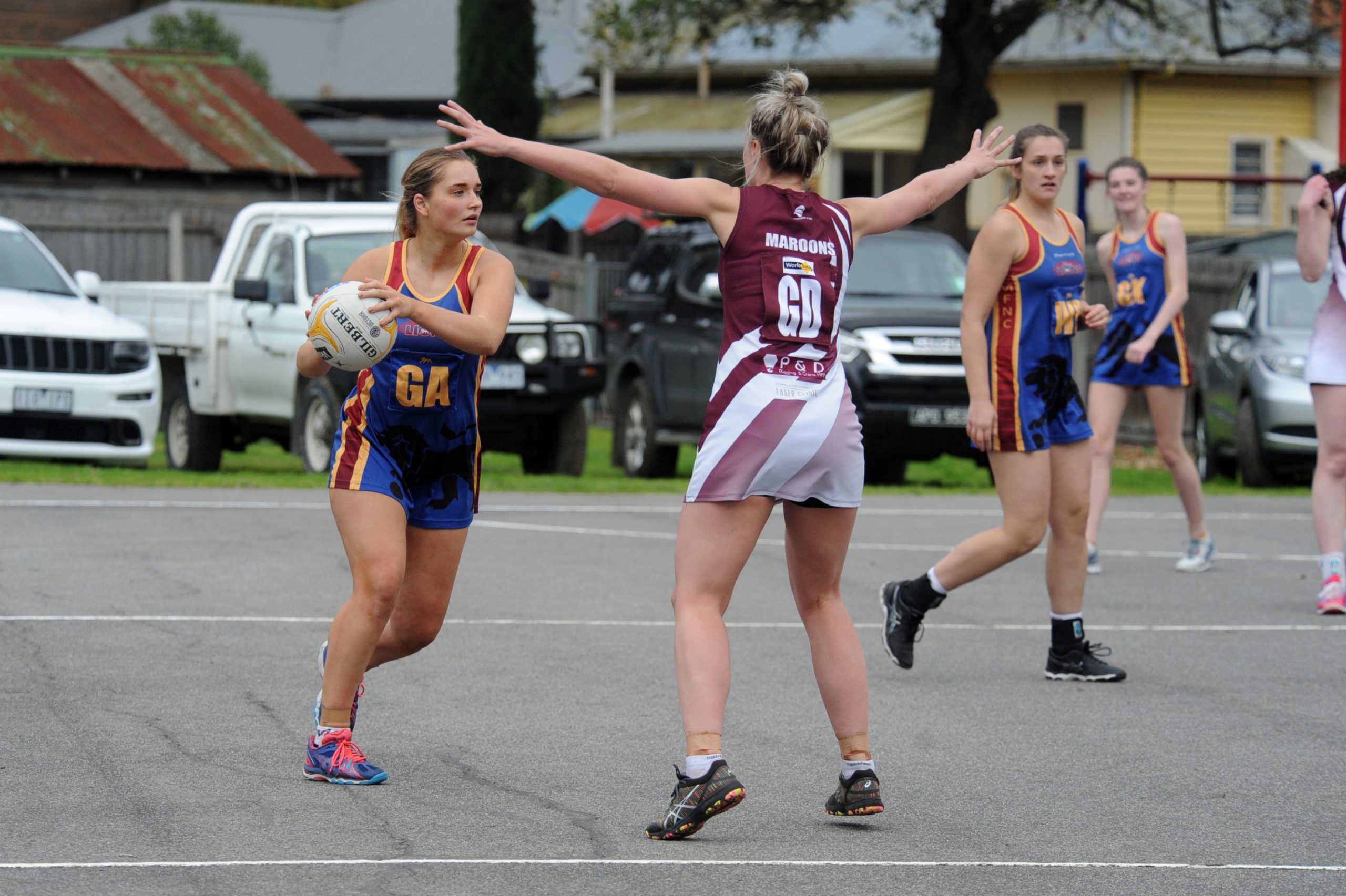 Kate Withers
NETBALL

GIPPSLAND LEAGUE

Powerhouse Traralgon are into another Gippsland League A grade netball decider, but standing in the way of their quest for back-to-back flags is a young and electric Moe side.

The Maroons' bid for a fourth consecutive grand final looked like a pie in the sky at season's beginning, as four of their starting seven 2017 premiership stars were sidelined with injuries.
Premiership coach Kate French, key defender Ramayer Gourley, centre star Stacey O'Brien and shooter Maddie Stockdale were all noticeable absences in Traralgon's round seven loss to Moe.
Despite the injury woes, the Maroons did as champion teams do and covered the gaping holes with ease thanks to some strong B grade stock.
"We didn't play with a full team until round 16 and I knew we had the depth to get to finals. I just didn't know how we'd go but I'm really proud of where we're at," coach Caitlan Ponton said.
"We are excited. I didn't play in the premiership last year so maybe the girls who did are a bit more nervous, but for me it's just about us playing our game," Ponton said.
Ponton said the Maroons would be near full strength for the grand final on Saturday, with the exception of mid-courter Bec Jennings who tore her ACL during the qualifying final against Moe.
Traralgon won on that day three weeks ago by 21 goals in a reversal of fortunes from the round 16 encounter where Moe snared a three-goal victory.
Lions shooter Bella Hodgson didn't play in the qualifying final and Ponton said she would likely cause some headaches for the Maroons this weekend.
"They're most dangerous in the ring. Bella is really one to watch and Shannon Freeman in defence as well," she said.
"They're a very good, young team and they've done an awesome job to get to where they're at.
"But our focus is to score on every centre pass and play our game. We've been very up and down so we're going in with our heads held high and whatever happens happens."
This weekend will mark Moe's first A grade grand final berth and coach Peter Moody said excitement had reached fever pitch in the Lions' den.
"For the local girls especially, it's particularly exciting because they understand the significance of Moe never featuring in a grand final," Moe said.
"For Moe, everybody is excited about the prospect of challenging a power club like Traralgon."
He admitted he "didn't take a lot" out of his side's round seven win over Traralgon and was under no illusions as to just how dangerous they are.
"They were completely decimated in round seven," he said.
"The thing that struck me about Traralgon is the speed with which they move the ball, and it's a lot faster than any team we've played against."
The qualifying final loss was "disappointing", but Moody said the inclusion of Bella Hodgson meant he was "a lot more confident this time".
"Our best netball is when we keep control of the ball," he said.
"We don't play with a great deal of flair, but it's more methodical the way we move the ball and we've got a system we like to use and we're confident."
The A grade grand final will be held on Saturday at Morwell Recreation Reserve from 3pm.