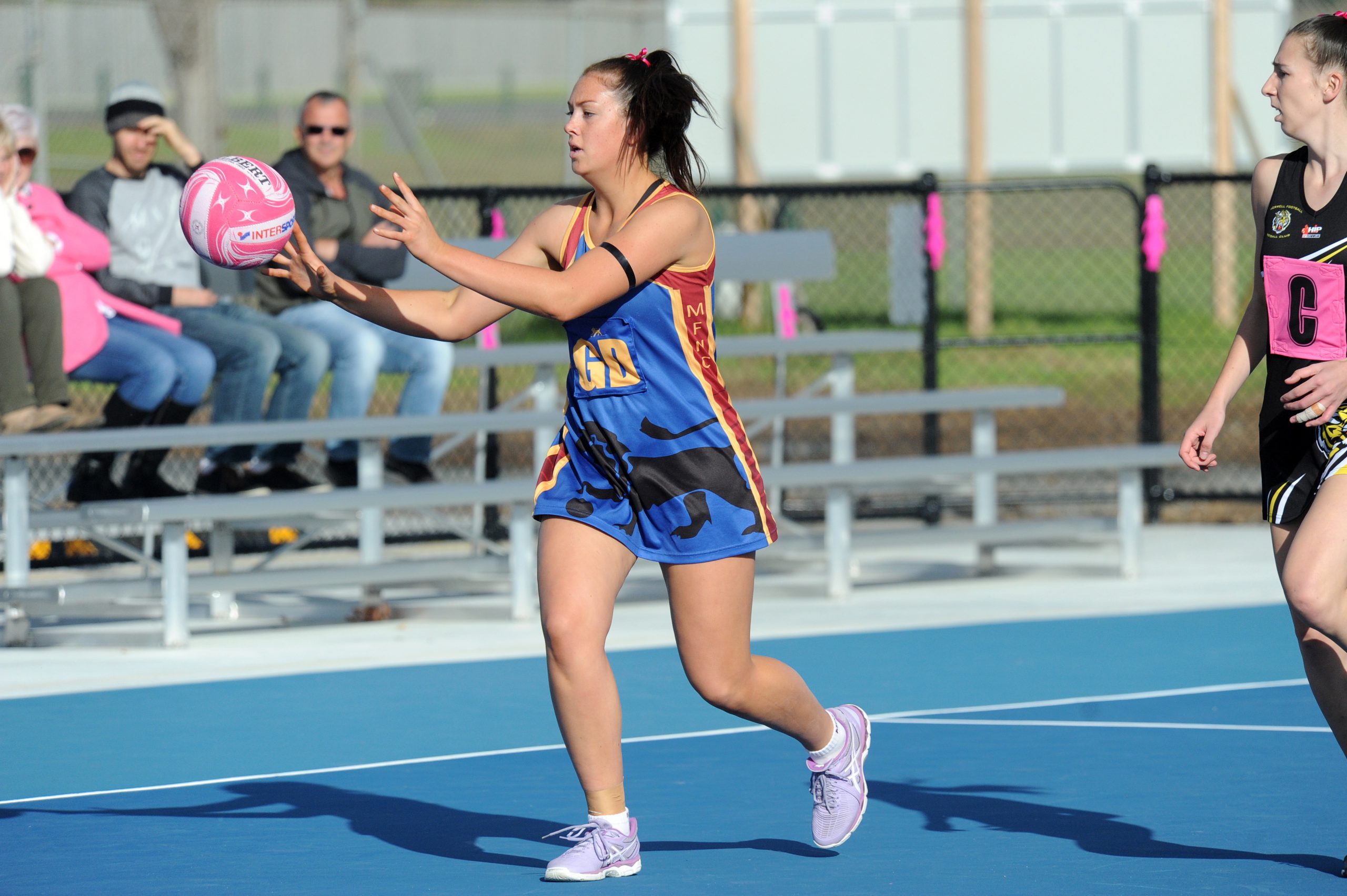 Kate Withers
When Peter Moody took command of Moe's A grade netball team at the start of the year he didn't expect a whole lot.

A mass exodus of sorts in the off-season meant the Lions' list was looking lean as round one 2018 drew near.
"We lost a two-time Hutchison Medal winner in Montana Holmes, a three-time state player in Alex Moody and Jordynn Pyle went to play college basketball in America," Moody said.
"We lost some really amazing talent, four important players in total and at the start of the year the committee were frantically sending messages trying to fill a team."
Now, against the odds and for the first time, a Moe team has reached the A grade grand final.
"I was just thinking week-to-week at the start of the year. I certainly wasn't thinking we'd be making a grand final," Moody said.
"I think the fact that there's an A grade team in it just seems almost surreal to everyone around the club."
Moody was thrust into his role at Moe in the 11th hour and went about filling the gaps in the A grade list immediately.
Victorian Netball League representatives Bella Hodgson – a "boon recruit" – joined Boroondara club mate Georgia Moody to complete the goal circle and mid-courter Sammy Waters came in from Peninsula Waves to take on the captaincy.
Talented mid-courter Charlize Bird and defender Emily McInnes were called up from the club's B grade side, Jess Neuenhausen came in and the roster was starting to take shape.
At an average age of 19, the young Lions pride belied their years and jelled almost immediately, and Moody "slowly started to realise we could have something special".
"I'd come into coaching probably late and we were struggling to even find a coach but they've embraced everything I've tried to bring in," he said.
What the Lions lack in experience they more than make up for in zeal and grit – something they share with their coach.
"In some ways I'm like the girls but a bit older. The inexperience of my coaching means I'm not as worked up about it as what I might be … I don't feel the weight of expectations on my shoulders," he said.
"We've spoken about soaking up the grand final week and really enjoying it.
"Now we're in it, let's win the bloody thing."