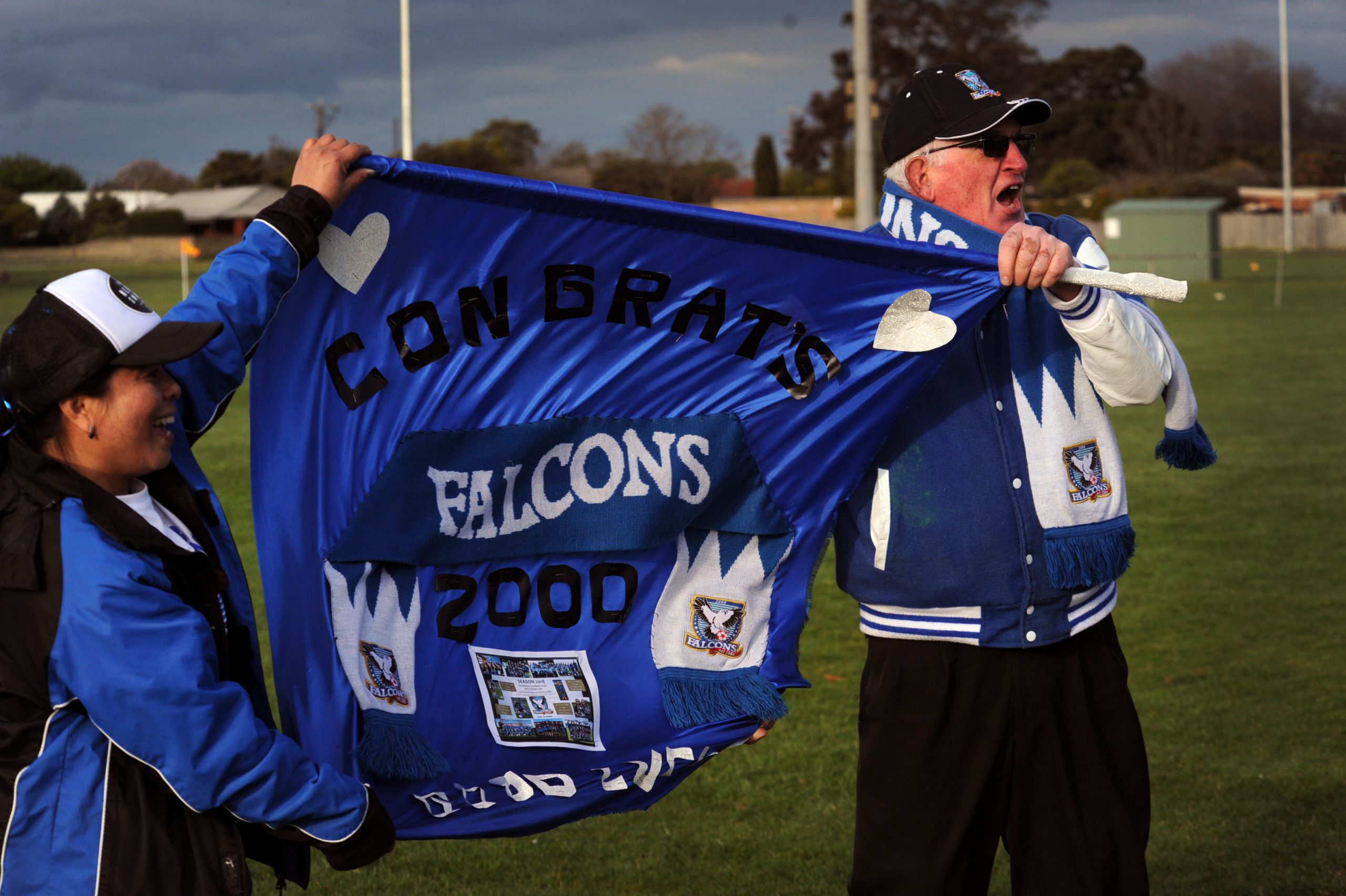 Kate Withers
SOCCER
LVSL

A goal in the 73rd minute from Nonda Lazaris has helped Falcons 2000 to a top six senior grand final win over Newborough Yallourn United yesterday.
Lazaris' goal from a well-placed throw-in broke the nil-all stalemate to seal the win and add to Falcons' 2018 league champions title – their second in as many years.
The match was a hotly-contested battle fitting of a first-plays-second play-off, with Falcon Kevin Carcellar awarded the medal for best afield.
Falcons assistant coach Rob Guarascio said NYU "really pressed" his side and made them fight for the win.
"The game was on a knife's edge for 90 minutes and we wouldn't want to have played anybody but them," Guarascio said.
"I don't think anybody else could have pushed us as hard as [them]."
Guarascio also paid tribute to coach Nick D'Alessandro and assistant Conor Clarke for their persistence and commitment at the helm of a "deserving" playing group.
"I couldn't be more proud of this group. They've had their challenges throughout the season and just stuck together," Guarascio said,
"It's been up and down … you know, as much as you win the league by 12 points and win a grand final … but the character that these boys have shown has been unbelievable and they deserve their grand final today and it's something that group has missed out on.
"They haven't done themselves justice in the past but today they have. Every single one of them worked hard, like every other team does I'm sure, but no-one gets an easy ride at training and I'm just so proud of them."