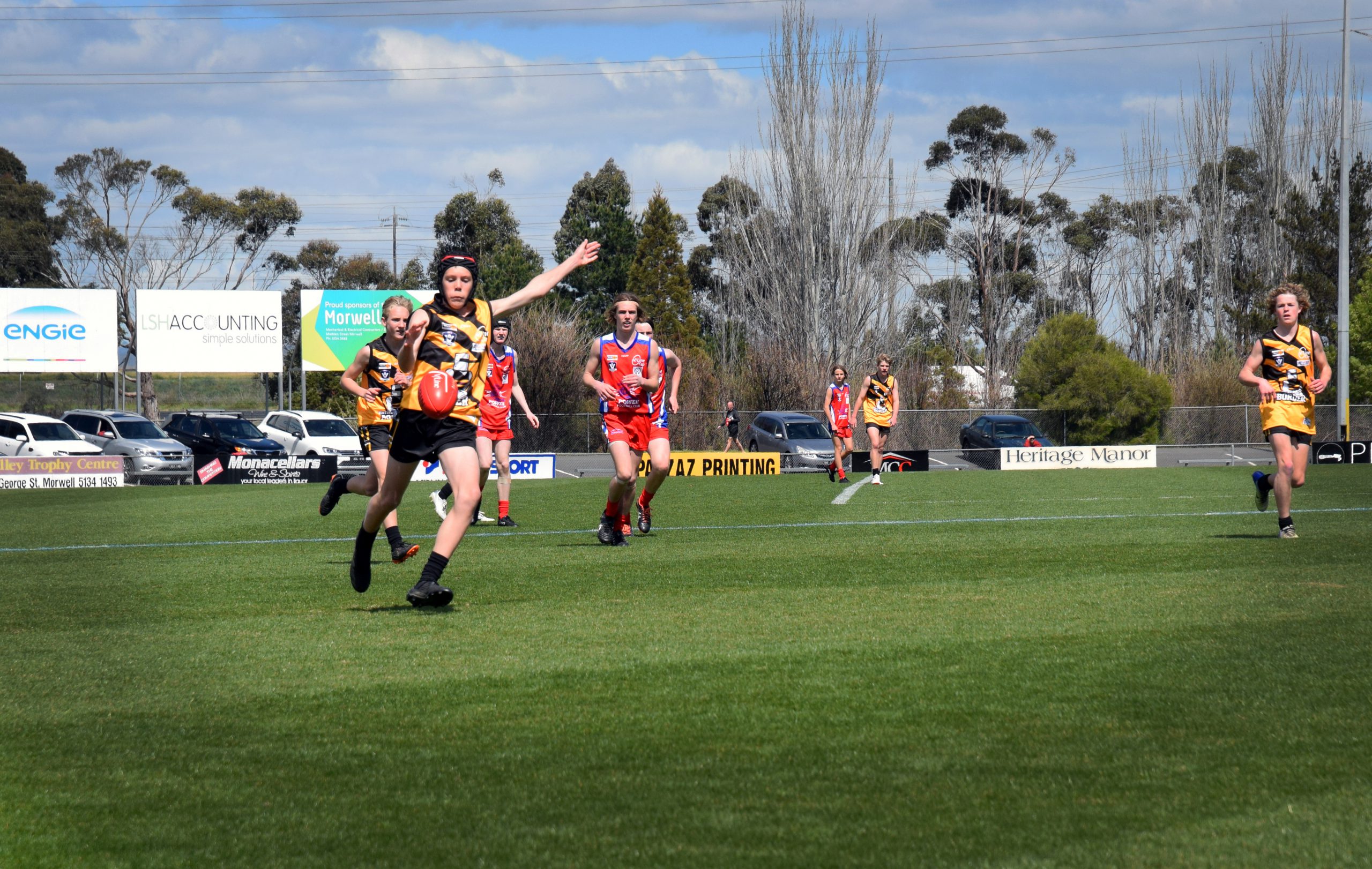 Kate Withers
Some of country Victoria's most talented junior footballers visited the Latrobe Valley last week to take part in the V/Line Cup.
The prestigious carnival, run by AFL Victoria, kicked off on Monday and returned to the region for the fourth consecutive year.
More than 600 players participated in this year's development carnival which was played at Morwell, Moe and Traralgon.
Gippsland Power fielded teams in all three divisions this year, with boys division one, boys division two and girls sides all pulling on the boots to represent the region.
The division two boys side faced Southern Stingrays in the opener and Monday and were outdone by 32 points, 8.11 (59) to 3.9 (27).
The division one boys side followed soon after at Morwell Recreation Reserve and suffered a similar fate, falling to the strong Southern side by 26 points.
The boys sides faced North East Border on Wednesday in round three, with division two playing out a cliff-hanger before falling by a single point at the final siren.
The division one team burst out the blocks in style and kicked two goals and four behinds to North East's no score to lead by 16 points at the first break, but was overrun to go down by 14 points.
Moe's Tajh Eden was awarded best on ground in the division one side's loss to North East Border.
The Gippsland Power girls were no match for Southern Stingrays in their round one encounter and managed just one goal before going down by 33 points.
Their second round clash with North East Border was one to forget as the visitors stacked on 12 unanswered goals to take home to an 80-point win.