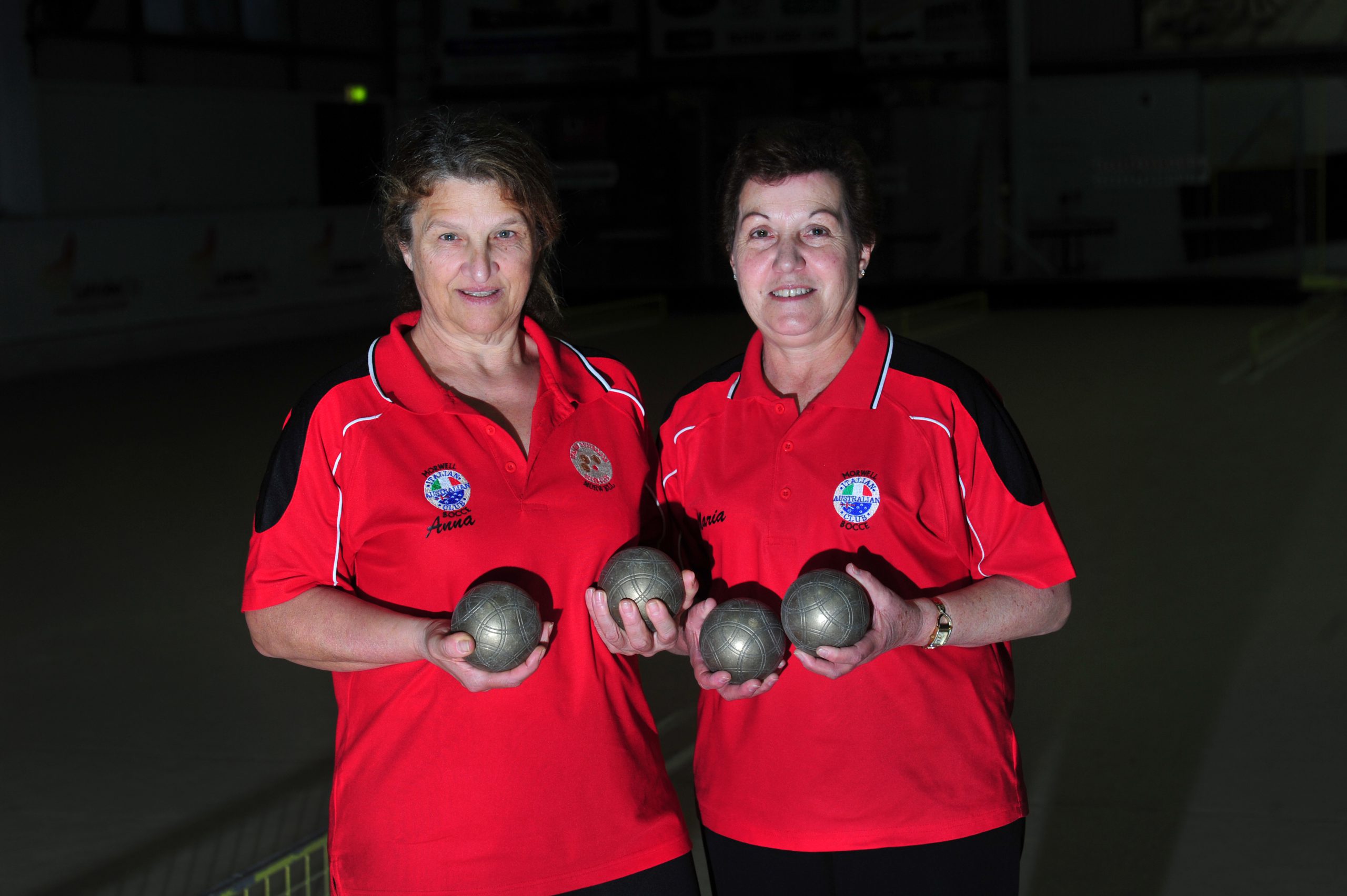 Kate Withers
Morwell's own Maria Maselli and Anna Prezioso will happily swap their red and black uniforms for green and gold next week as they jet off to China for the trip of a lifetime.
The dynamic duo have been selected to represent Australia at the World Bocce Championships in Shanghai and will be pitted against the best in the business.
They earned their spot on the national team in June after a resounding win in the ladies doubles at the national championships and will both perform on the world stage for the first time.
"For us, it's the first time that we'll be participating in anything as big as this," Maria said.
"If someone said to me 'you're going to be playing for Australia in China', I would have said 'you're crazy because I'll never get there'.
"But the fact is, we've been trying really hard and for the last two-and-a-half months we've been training really, really hard."
Maria and Anna have a coach in Melbourne who has provided a program which they have been following to the letter at least three times a week.
After playing together for about 10 years, the pair know each other's game inside out and each will bring different strengths to the courts in Shanghai.
"Anna has probably got skills in one part of the game and I've got skills in a different part of the game, so together I think together we make a pretty good team," Maria said.
The courts in Shanghai present an unknown for the pair but they remain hopeful, as "everyone there is the same, with two arms and two legs".
"The way we're playing here, we know our courts, but in a different country we have to [adjust] and say 'well how do we throw it?'" Anna said.
Frank Fava and Joe Maselli will also join the Morwell contingent as a junior coach and international referee, respectively.
Power nations France, Italy and Croatia present as some of the most fierce competitors for the Australian team but Maria and Anna aren't necessarily gunning for gold.
"Representing Australia, it's a big honour and I would have never thought I was good enough to get to this point," Maria said.
"For us, it's our first time so we don't know what to expect so we'll try and just enjoy it but no-one is unbeatable.
"We're the underdogs so nobody really expects us to get anywhere and if we get somewhere that's a bonus."