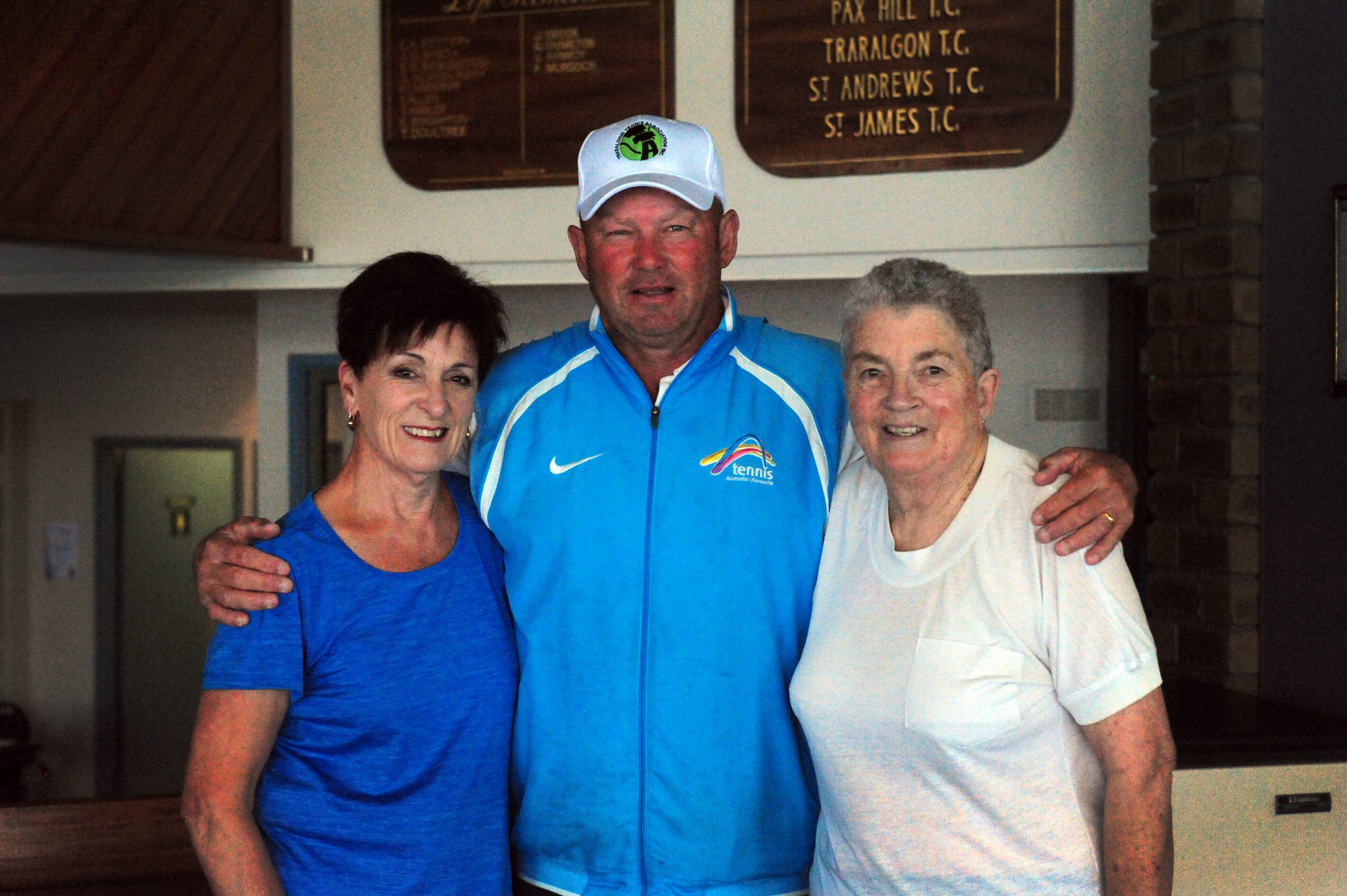 Kate Withers
Once a pipe dream of some passionate tennis heads, the Traralgon Tennis Association is now the epicentre of tennis in the Latrobe Valley and is preparing to celebrate its 40th anniversary in style.
In 1975, five local clubs made up the former Traralgon and District Tennis Association and then-president Stan Bonighton had a dream to build a communal hub for the sport.
Former president Terry Ambler recalled a time when the notion of a 24-court (now 26-court) centre outside of metropolitan Melbourne was "a pie in the sky".
"The whole idea was to wind the clubs up, build a centre and everyone played in the same place," Ambler said.
"When Stan Bonighton was president, it was his dream to build this place, and representatives of the clubs would meet to discuss this venture."
The new Traralgon Tennis Association was built in 1978 and its clubhouse was expanded to a two-storey complex in 1984, which Ambler said "put us on the map in Victoria as far as tennis goes".
In the early '90s the TTA set about spreading its wings and approached Tennis Victoria about the possibility of bringing an International Tennis Federation tournament to Traralgon.
"We wanted to put ourselves on the map even more, but who were we? Just a country bumpkin tennis club," Ambler said.
"They said 'you'll never get an ITF event outside of Melbourne', so we said 'let's have a crack'."
By 1993 the association was preparing to hold the inaugural Traralgon Tennis International.
"It was unbelievable that we now had this huge event," Ambler said.
"It was virtually 12 months in the making and you wouldn't believe the amount of work we had to do to get everything into place for that first tournament."
Twenty-five years on and the Traralgon International is one of the most prestigious events on the junior tennis calendar and boasts an honour roll of past winners that includes Roger Federer, Alex Zverev and Nick Kyrgios.
"I've got a photo of Roger Federer in his Akubra after he won here and was presented with it and I think we really came of age when that started and everything fell into place after that," Ambler said.
"It's marvellous. A lot of these kids, from countries all over the world, say 'I want to come to Traralgon and win a hat'."
Members past, present and future are expected to flock to the Traralgon Tennis Association again for a mammoth celebration to mark its 40th birthday next weekend.
The anniversary shindig will coincide with a big day of on-court action, with the singles semi-finals and doubles final of the Traralgon Challenger to be played on the same day.
"It's all about a celebration for the community. Yes, it's about the past, so there's a tonne of people coming back, but it's all about celebrating now and what we've got," head coach Graham Charlton, who has been at the club for 36 years, said.
"Anyone is welcome that wants to come down, and people will turn up and have the best night, just because they'll bump into someone they know and have a great night."
Susie Grumley has been manager of the TTA for 12 years and said the 40th anniversary was an opportunity to celebrate the club's journey.
"I remember when I was here as a junior, there have been so many changes … to go from 24 courts to 26 courts with two show courts, a big new clubhouse, decking … the whole thing is amazing," Grumley said.
"What's important is it's a chance for people who haven't been here for a long time to come back and see how much the club has developed, which will be wonderful."
Personalised pavers will be available for purchase on the night and will be used to build a special 40th anniversary area at the club.
The TTA 40th anniversary celebrations will be held at the club on Saturday, October 27 from 6.30pm.
Traralgon Challenger singles semi-finals will be played from midday and the doubles final will be played after 4pm.
There is no cost to attend the TTA 40th anniversary celebrations but RSVPs are encouraged for catering purposes.
For more information or to RSVP, email sec@traralgontennis.com.