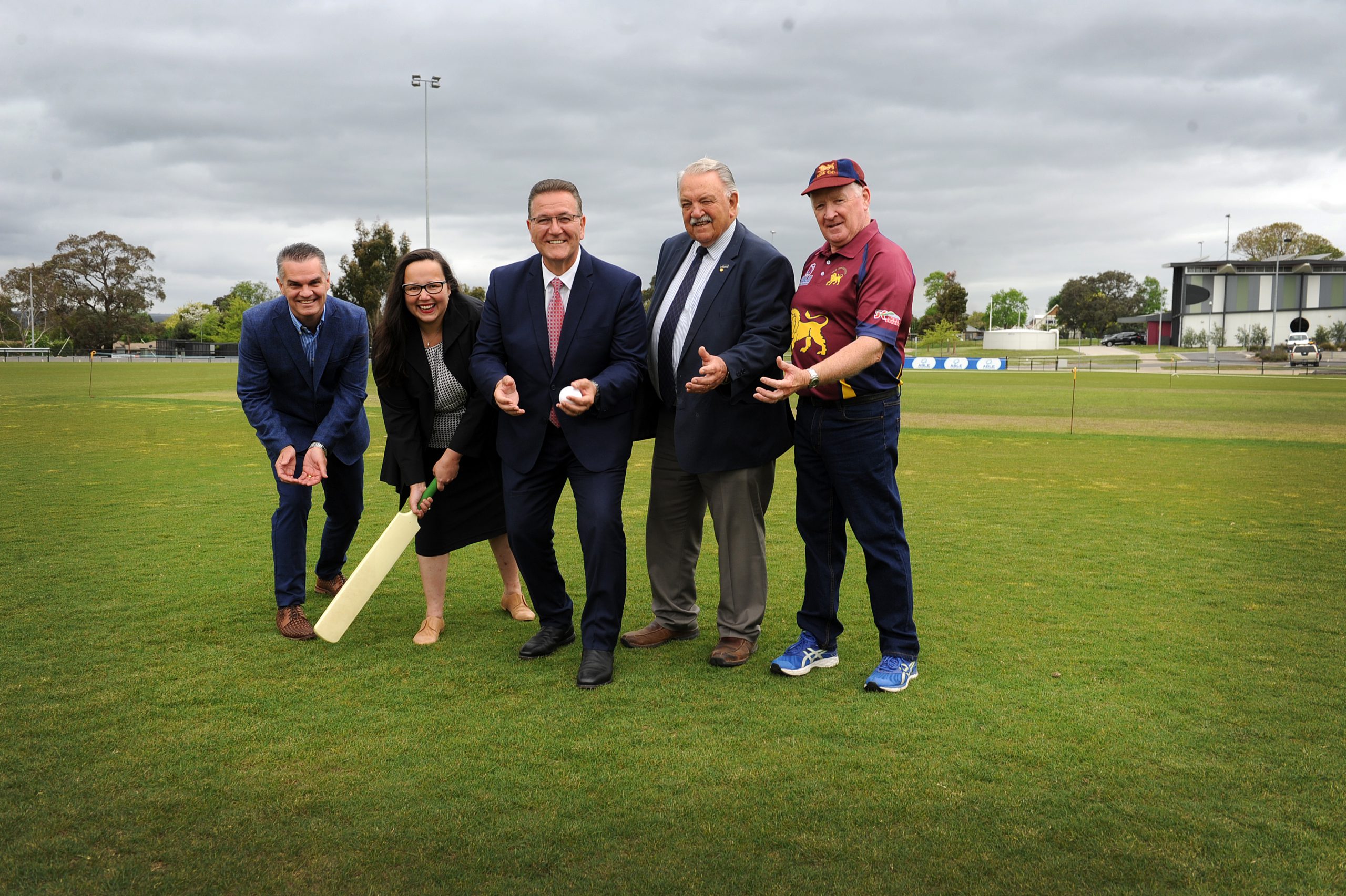 Jarrod Whittaker
The planned Regional Cricket Centre of Excellence got its first runs on the board on Tuesday when concept plans for the facility were unveiled.
The centre will be based at Moe's Ted Summerton Reserve and feature an indoor training facility with at least four wickets, outdoor turf wickets, female-friendly and accessible change rooms and amenities as well as administration and community space.
Victorian Sport Minister John Eren visited Ted Summerton Reserve on Tuesday for the unveiling and announced a $500,000 grant from the government to take its total funding for the project to $3.5 million.
"Obviously, this will make it a state of the art facility which will be … a hub for future champions of the wonderful game of cricket. Why should people miss out or travel to Melbourne for these sorts of facilities?" Eren said.
"Importantly there will be local people working at these important projects. Where it's possible local people will be employed to build these facilities so there's a sense of pride in the place and of course most of the materials will be locally sourced, where possible again."
Tenders for the project closed on Tuesday and the minister said the government hoped work would begin as soon as possible.
Latrobe City Council is managing the project which is expected to be completed by 2020.
The project is another boost for Ted Summerton Reserve which received a $5 million upgrade in 2010 which included new drainage, an irrigation system and complete resurfacing.
In addition to hosting AFL preseason matches in recent years, the ground is slated to host a Big Bash League season proper match on January 23 between the Melbourne Stars and Adelaide Strikers.
Moe Cricket Club treasurer Michael Walshe, whose club is based at the reserve, welcomed the facility but said it was unclear how the Lions would be involved.
"If they've got practice nets over there someone's going to have to maintain those and get them up and I suspect we may be involved in that. That hasn't been sorted out," Walshe said.
"It's sensational for the town to bring Big Bash games and hopefully other representative games here."
The downside to Ted Summerton Reserve's emergence as one of the Latrobe Valley's premiere sporting facilities is that the club has to share it.
But Walshe said that was the price of having a top ground.
"We're going to be off it for a week or two in the lead-up to the Big Bash game but we've sort of got to tolerate that and go 'they're spending some serious money on the ground and it's a beautiful facility'," he said.
"It's lovely that we get to play here and our players really love playing here as well, I might add."