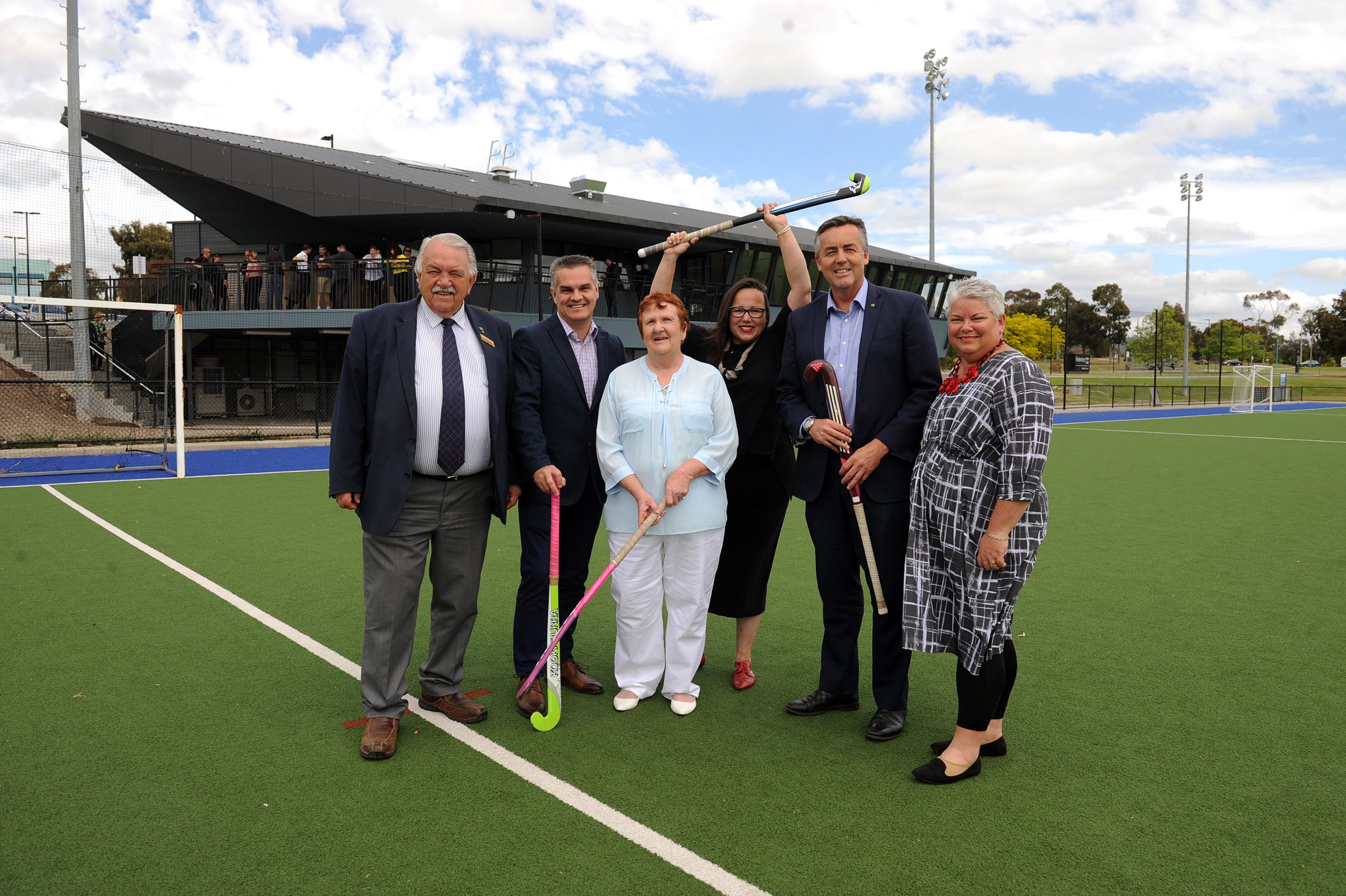 Kate Withers
HOCKEY

Local hockey players and clubs and university students rejoiced yesterday at the official opening of the new pavilion at the Latrobe Synthetic Sports Field in Churchill.
The two-storey facility – jointly funded by the federal and state governments, Latrobe City Council, Federation University and Latrobe Valley Hockey Association – will serve as hub for hockey and will be used as a tutorial space for Federation University sports science students.
"This facility will increase the capacity and expertise of local sporting groups by providing a venue for coaching, umpiring and sport development programs and courses, while the new change rooms will help to boost the participation and development of female players," member for Gippsland Darren Chester said.
"This project has also supported local jobs with Traralgon's Rick Doultree Builders undertaking the construction work."
Latrobe Valley Hockey Association president Linda Reid, who has headed the campaign for new facilities at Churchill, said it would restore "dignity and pride" for hockey players young and old and complement the state-of-the-art synthetic pitch.
"This is terrific for Latrobe Valley hockey," Reid said.
"We didn't have that dignity in the way we were getting changed in bus shelters.
"It became really apparent on Sunday when our senior women were playing and I was so thrilled at how we had change rooms where we could just sit, put our stuff and get changed in, and I just thought 'wow'."
Latrobe City mayor Darrell White said the "partnership approach" and teamwork between government, council, Federation University and the Latrobe Valley Hockey Association had created a facility "that the wider community [could] embrace".
"The amenities that are included in this pavilion underline the importance of providing facilities that boost the participation of women in sports," White said.