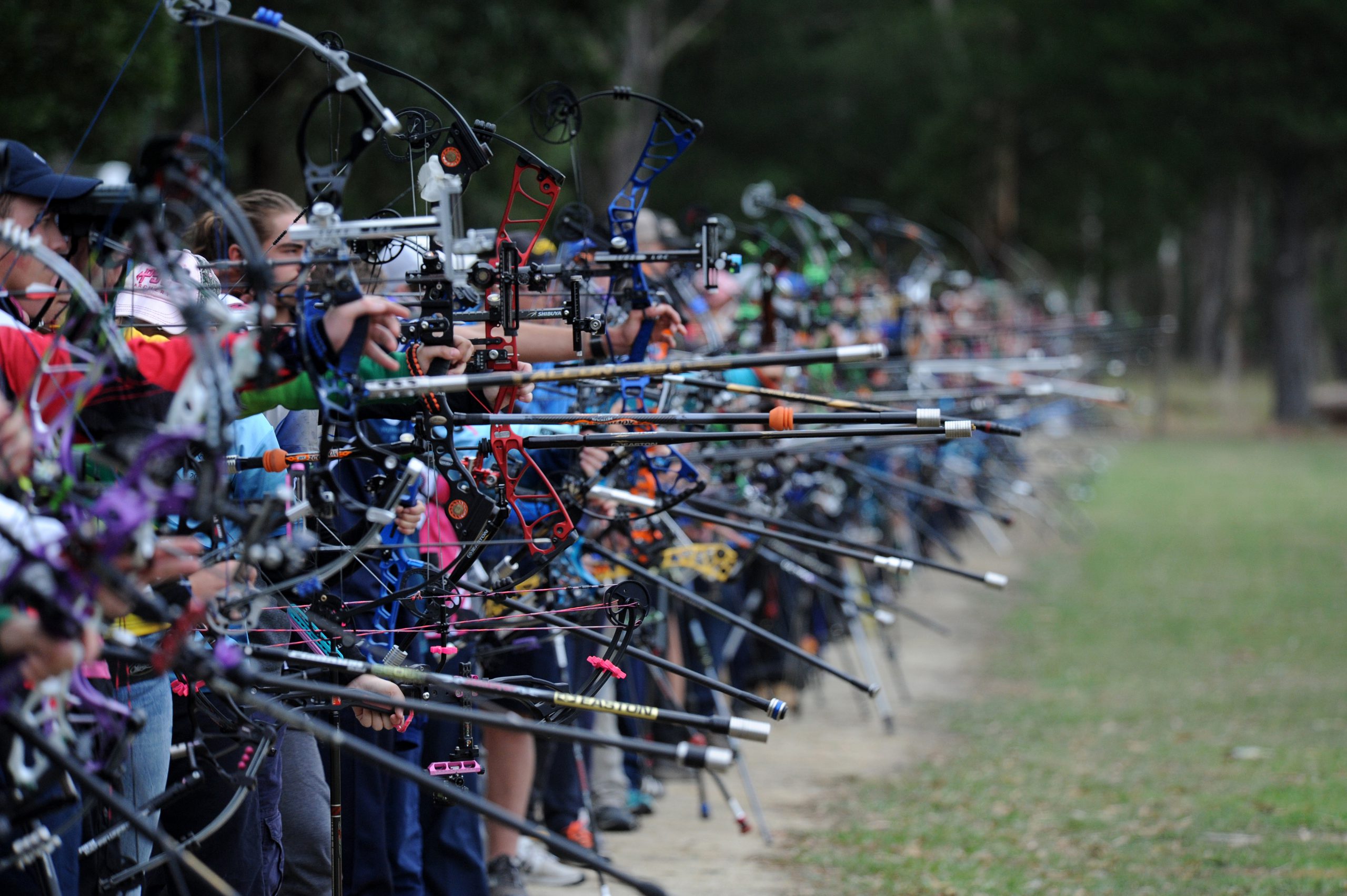 Kate Withers
ARCHERY

As its "biggest year ever" draws to a close, Twin City Archers is preparing to once again hold one of the biggest events on the archery calendar.
The best in the business will descend on Morwell this week for the club's fourth national tournament this year, the prestigious National Championships.
"We expected about 150 entries and we've over 180, so we're very much on track," Twin City president Peter Bennett said.
"Competitors will start turning up from [today] and will be practicing Friday and Saturday, and then competition starts Sunday."
After a hugely successful hosting of the Trans Tasman, National Youth and National Indoor championships, this week's event is the cherry on top of a phenomenal year for Twin City.
"We've got the top archers in Australia coming down for a week, and some of the scores the top competitors putting up are world-level, so they'll be looking to put in some fantastic performances," Bennett said.
"It's busy but it's enjoyable. Our volunteers work very hard before and during to make sure these events are as good as we can make them.
"We're improving all the time and have got one of the best, if not the best, purpose-built facilities in Australia and every time people come down, they come to see what's new.
"We get people coming from overseas to this little country town."
Bennett said the Latrobe Valley was already reaping the benefits of events such as the National Archery Championships.
"The Youth National Championships earlier this year was 12 days straight and Latrobe City said it bought over $1.5 million to the region," he said.
"So we expect this to bring in around 700 thousand [dollars] of direct spending, which is great.
"Spectators are more than welcome and there's no cost for entry, we just want people to come and see what Morwell has got to offer."
The National Archery Championships will be at Twin City Archers on Toners Lane, Morwell from Saturday, November 3 until Wednesday, November 7.