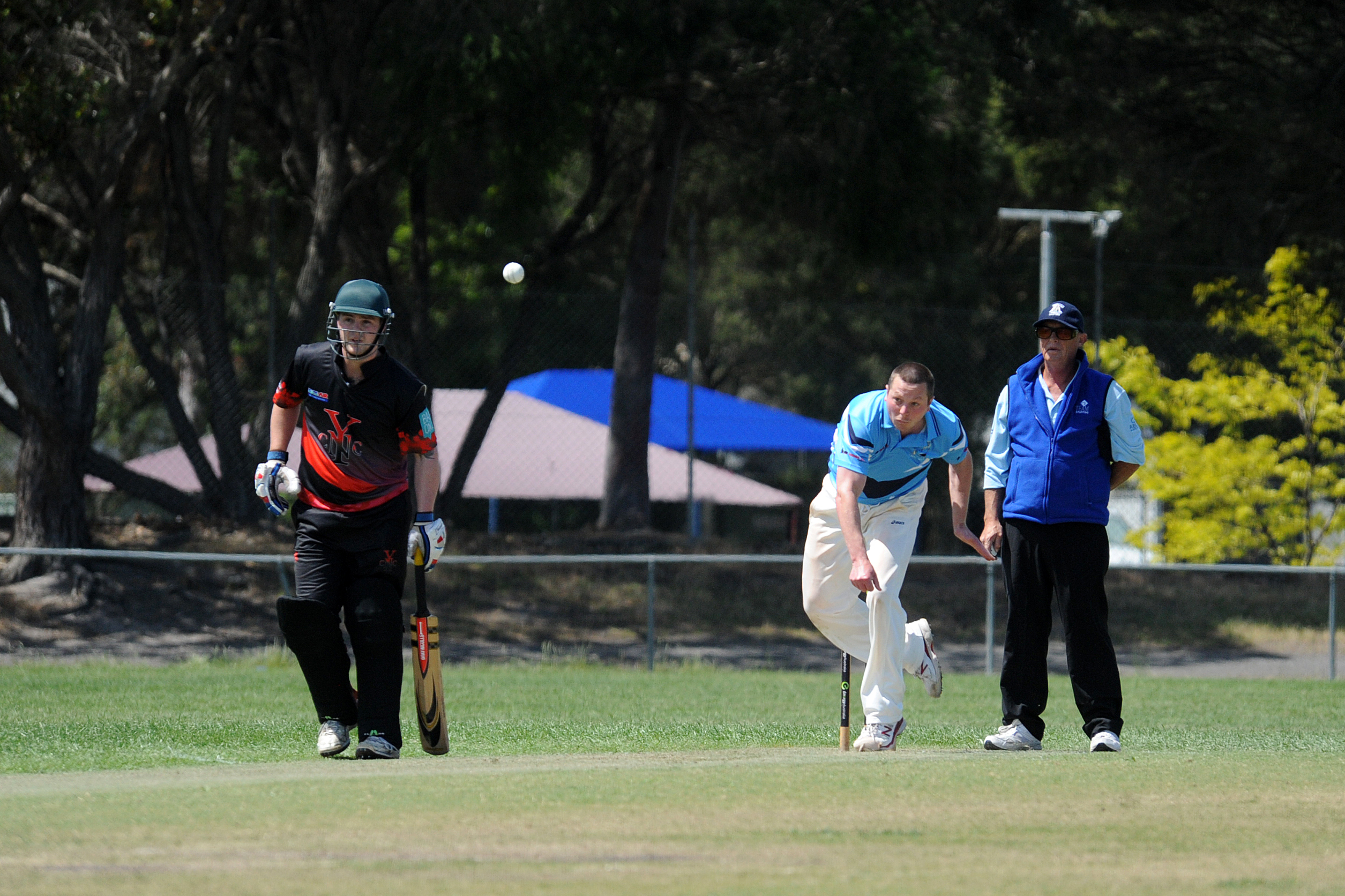 Kate Withers
CRICKET
LVDCL
A GRADE

Latrobe have cemented their spot on top of the Latrobe Valley and District Cricket Association A grade ladder with a win over Yallourn North at McGregor Reserve in round five.
Yallourn North opted to bat and openers Matt Brewer and Matt Heeps got proceedings off to a flyer as they partnered to 41 before Brewer was run out for 24.
Stephen Boltong fell just short of a half-century and top-scored for the innings with 49 while Evan Sheekey did his bit with 25 to help Yallourn North to 155.
Mark Lawrence did most of the damage with ball in hand for Latrobe and finished with impressive figures of 3/9, Anubhav Meenakshi took 2/7 and Ronnie Chokununga and Hayden Kimpton one each.
Zimbabwean import Chokununga wasted no time in making his presence felt and top-scored with 58 for the Sharks in just his second outing.
Benn Zomer was also serviceable and chipped in with 27, while Steven Freshwater was the only other to make it to double figures and finished on 23 as Latrobe met the target with three wickets in hand in the 34th over.
English recruit Curtis Howell took two wickets, as did Will Lawrey, who finished with innings-best figures of 2/20.
Royce Colgrave, Robert Colgrave and Harry Daly took one wicket each.
Jeeralang-Boolarra v Centrals
It took Centrals just 17 overs to reach the target set by Jeeralang-Boolarra on Saturday, as they romped home to record a resounding win at George Cain Oval.
The Lions won the toss and sent the home side into bat in a move that proved to be the right one.
With the exception of opener Brett Duncan (42), the Panthers crumbled and were all out for 76 in an innings that included four ducks and five single-figure efforts.
Ross Allen was the main source of fire power in attack for Centrals and finished with incredible figures of 4/4, while Marc Fenech and Lachlan Patterson finished with 2/6 and 2/42, respectively.
Rob Wilkie (34) was the only wicket to fall for Centrals, as they romped home to reach the target in just 17 overs with Sam Gray (24 not out) and Ross Allen (10 not out) still standing after.
The win helps Centrals to second spot on the LVDCL A grade ladder while Jeeralang-Boolarra hang onto fifth spot ahead of Yallourn North and Traralgon West.
Traralgon West v Trafalgar
The Ships made the journey to Traralgon West a worthwhile one as they returned home with a round-five win on Saturday.
After being sent into bat, the Eagles' Nilantha Thillekarathna and Tim Howe rose to the occasion and put on a 37-run stand before Howe was caught on 18.
Captain Tim Fitch came to the crease but was caught and bowled by Callum McCarthy for three, while Thillekarathna went on to top-score with 58.
Ben Edebohls and Daniel Cropley each made 17 to help West to a respectable 7/165 at end of overs.
Trafalgar stalwart Rhys Holdsworth led the bowling with 3/32.
In reply, Trafalgar got off to a flier courtesy of openers James Blaser and Brodie Burgess.
Blaser again led the charge in his second hit-out for the season and top-scored with 65, while Burgess went on to make 45 of his own.
A mini collapse of 3/0 was overcome thanks to Callum McCarthy, who steadied the Ships with an unbeaten 32 to help them each the target in the 30th over.
Trafalgar sit in third spot on the LVDCL A grade ladder while Traralgon West sit at the bottom in sixth.