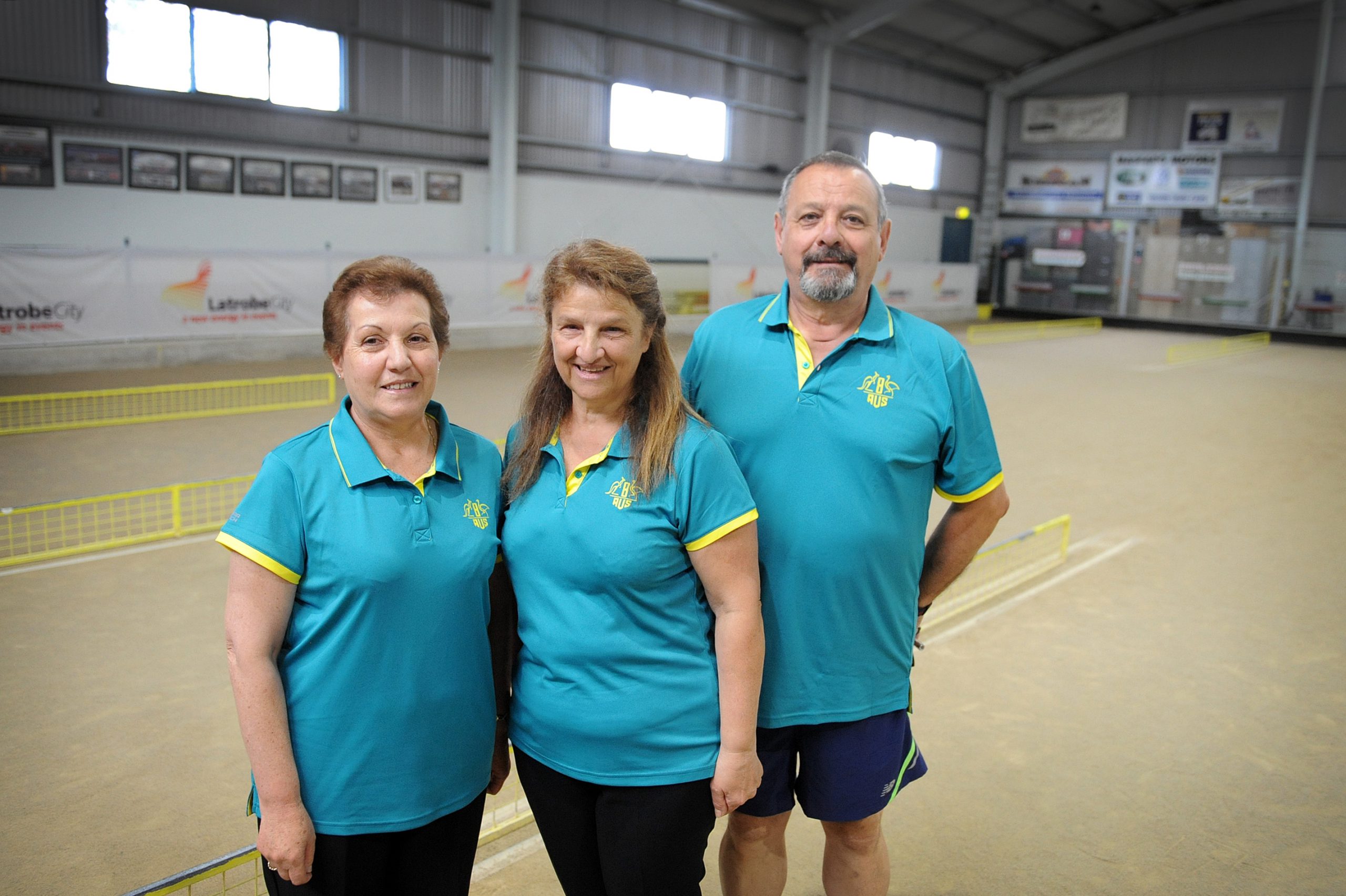 Kate Withers
Maria Maselli, Anna Prezioso and Frank Fava are still riding high after their most recent tilt at bocce glory.
The Morwell trio returned from Shanghai last week after donning the green and gold for Australia at the World Bocce Championships.
Maselli and Prezioso enjoyed their first taste of international competition in the doubles while Fava travelled as a coach.
"I think if anything, it's something I'll remember for the rest of my life," Maselli said.
"Just to see the level of competition, the experience, how friendly the Chinese are, the venue … it was just fantastic."
The purpose-built facilities in Xiajing were "amazing" and the two eight-court complexes were a hive of activity with 25 nations contesting the tournament.
One day of training preceded six gruelling days of play where the duo was on court for up to 14 hours a day.
Italy, France, Croatia and Slovenia dominated competition but the Morwell pair more than held their own and finished in fifth.
"It's just like you've got to think more and to see those people smashing the ball, it was unbelievable," Prezioso said.
"We've never seen anything like it. We can play but those people can really, really play."
Well-credentialed coach Frank Fava also travelled to Shanghai to take charge of the Australian junior team.
He said the dominance of the European teams was evident but that Maselli and Prezioso's clever pointing helped them edge closer to the "power throwing" nations.
"I've been to about eight world championships and Italy, France, Slovenia and Croatia are always the strongest and you can never get into the top four," Fava said.
"But they did very well."
The last time an Australia team competed at the world championships was in 2012, and Maselli and Prezioso's fifth-place finish was the best since 1998.
"A lot of [the competitors] were in their 20s and 30s and I thought 'I just want to pack my bags and go home', but once I started playing I thought 'this isn't so bad' and I slotted in pretty good," Maselli said.
"But it's a young people's sport for the rest of the world and it's amazing what they can do.
"Our coach was very, very pleased. We're proud of what we've achieved."