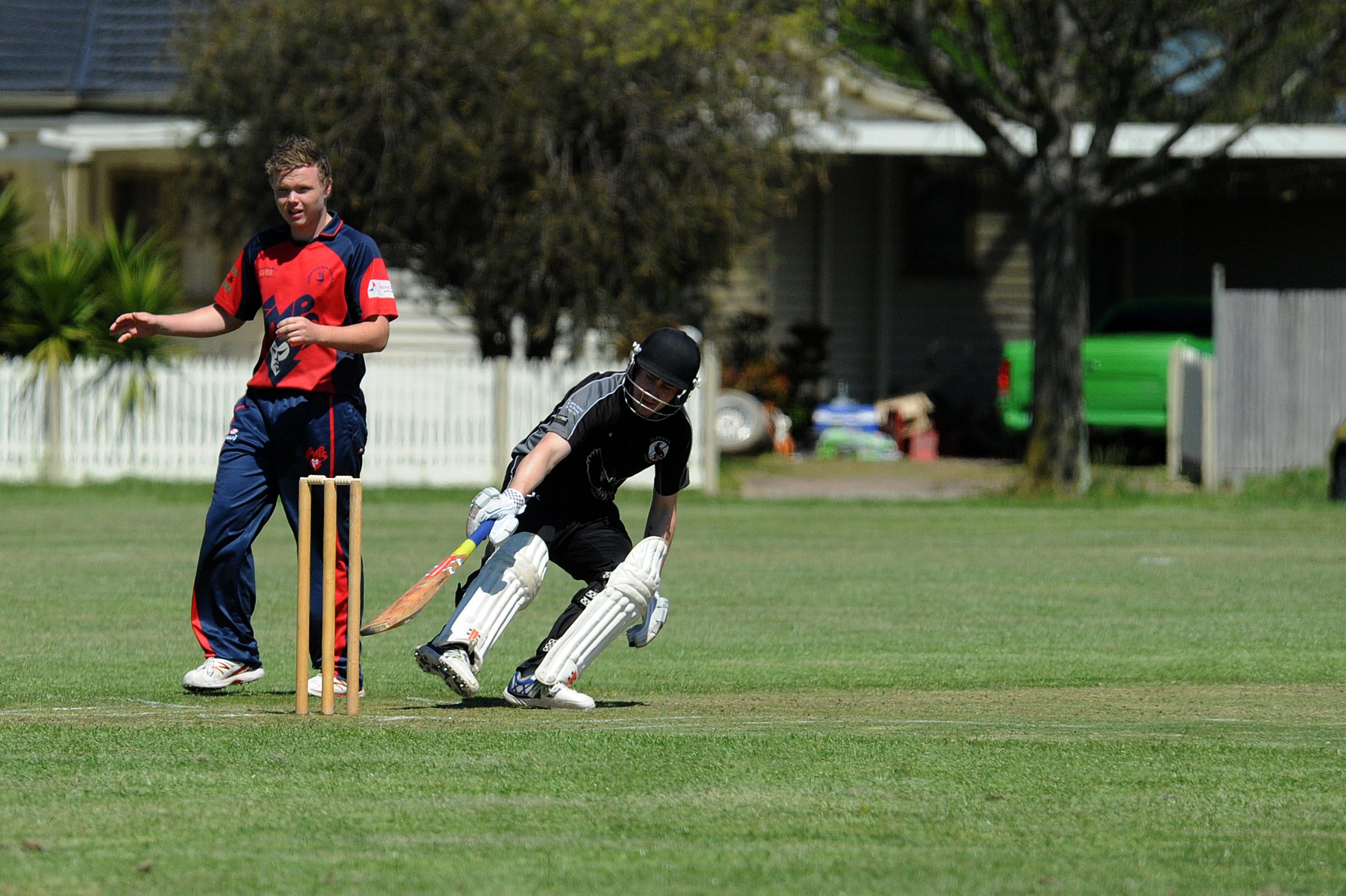 CRICKET
TDCA
Ex Students are once again the side to beat in the Traralgon and District Cricket Association as the mighty Sharks remain undefeated after six rounds.
Ex Students v Rovers
Ex Students recorded wins in their super Saturday round five and six Twenty20 clashes at the weekend, with Rovers falling first victim, 7/146 to 7/82.
Batting first, the Sharks were led by Lee Stockdale (51) and Matt Roberston (34), while Jackson McMahon made 24.
For Rovers, Jack Lynch and Ewan and Dougall Williams each took two wickets.
In reply, Rovers managed 7/82 with Stefan Sbaglia 33 the top score.
James Pryde was superb taking 3/10.
Ex Students v Gormandale
Ex Students enjoyed their second hit-out of the day and notched 3/140 to defeat Gormandale, 9/136.
The Tigers batted first and made a competitive score but were 20 runs short of being safe.
Chris Lehner top-scored with 47, while Andrew Matthews, Kade Duncan and Jimmy Pryde each took two wickets.
In reply, Ex Students timed their victory perfectly with star batsman Jordy Gilmore leading the way with a brilliant unbeaten 78
Glengarry v Toongabbie
Glengarry cruised to victory over Toongabbie on Saturday, 5/112 to 6/83.
The Magpies batted first with Frank Marks (28) and Paul Henry (32) the main contributors.
Jason Veneman was the pick of the Rams' bowlers and finished with 3/29 while the other went to Conor Hughes.
In reply, Toongabbie never got going and could only manage 6/83, with Sam Ellis' 25 not out and Jason Veneman's 23 the top knocks of the innings.
James Porter took two wickets for Glengarry while singles went to Max Merton, Hayden Ross-Schultz and Alistair Jenkin.
Glengarry v Gormandale
The Tigers batted first but couldn't go on with the job as they were dismissed for 108.
Matt Hibbs' 23 was the best for the Gormandale batsmen, while Jefferson Daniel chipped in with 18 and Adrian Burgiel 15.
Brandon Mayberry was superb in attack for Glengarry and finished with stellar figures of 4/19.
In reply, Glengarry were never troubled and met the target in the 18th over, 7/109.
Frank Marks continued his good form and made 44 to take him to 191 for the season to date, while Hayden Ross-Schultz made 21.
Kade Marsh was the best of the Gormandale bowlers with 3/12.
Toongabbie v Imperials
Toongabbie made up for en earlier loss to Glengarry with victory over Imperials, 6/127 to 9/106.
The Rams batted first with Conor Hughes top-scoring with a nice 56 and Tom Shippen making 29 not out.
Joel Randall and Mitch Bulmer each took two wickets.
In reply, the Devils lost too many early wickets to reach 9/106.
Scott Aitken's 22 was the top score.
Conor Hughes finished a good match with two wickets, as did Jason Veneman.
Imperials v Rovers
Imperials batted first and would have been comfortable with a solid total of 111.
Ryan Morley top-scored with 36 while Danny Revis made 23.
Tyrone Bramwell and Liam Little both took two wickets for Rovers.
In reply the young Rovers outfit could only manage 7/56 from their 20 overs.
Randall, Revis and Sizeland all took two wickets each.