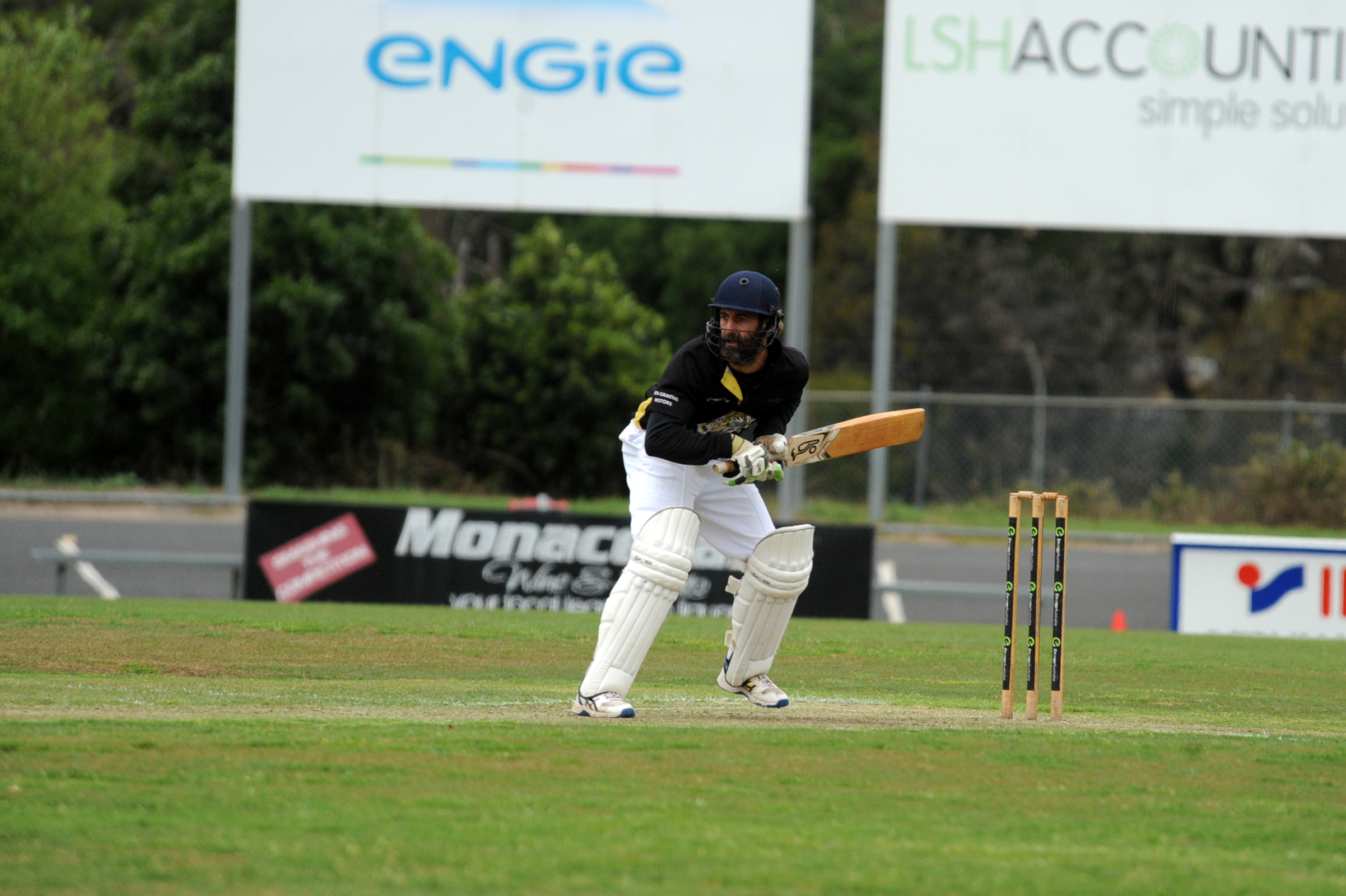 Kate Withers
CRICKET
LVDCL
PREMIER A GRADE

The Latrobe Valley and District Cricket League will launch into its first two-day matches for the season this weekend.

Despite losing their first Twenty20 rounds of the season, the Cobras bounced back to take more valuable points in the round four and five one-dayers to find themselves in second spot on the Premier A grade ladder.
Skipper John Keighran has been a linchpin in both his side's wins, with stellar efforts of 125 and 60, respectively, and will inevitably be key to its continued success in the longer formats.
Opener Matt Harvey, with 25 and six in the last two rounds, still has plenty to give.
Raider Matt Van Loom heads the Yinnar attack and sits atop the league bowling table with eight wickets for the season to date, as does Churchill's Ross Whelpdale.
Chris Stanlake peaked with 102 in round four and notched 62 in round one for Raiders and his contributions will go a long way to deciding their fate this weekend.
MTY Raiders and Churchill will play on Saturday at Yinnar Recreation Reserve from 11.30am.
Moe v Mirboo North
Fifth plays sixth this weekend as Moe and Mirboo North face off in a bottom-of-the-table battle.
The Tigers are still searching for their maiden win of the 2018/19 season while Moe's one and only win came against Churchill in round two's T20 fixture.
Skipper Andrew Philip scored a personal season-high 41 in round two and, as has been the case more often than not in recent years, if Philip scores this weekend then Moe win.
The Lions were at the mercy of a John Keighran-led Churchill in round five and were overrun in the 28th over after losing three wickets for 13 runs on Saturday.
Mirboo North suffered a similar fate and lost out to defending CGCA premiers Morwell in a battle of the Tigers in round five despite the best efforts of Shane Peters who scored 63.
Moe and Mirboo North will play on Saturday at Ted Summerton Reserve from 11.30am.
Morwell v CATS
An undefeated CATS side will head to Morwell on Saturday to face their toughest test yet as two-day action begins.
CATS boast four of the top-10 wicket takers heading into round six, with captain Ben Julin (8), Rory Hare (7) and Matt McGrath (7) all enjoying standout stretches of form.
Robert Webber has taken eight wickets, and Blake Mills six, but it's stalwart Mark Cukier's input with bat and ball that has held Morwell aloft.
Cukier has taken seven wickets and amassed 140 runs with a highest score of 70 not out against Churchill in the season-opener.
Morwell and CATS will play at Morwell Recreation Reserve on Saturday from 11.30am.