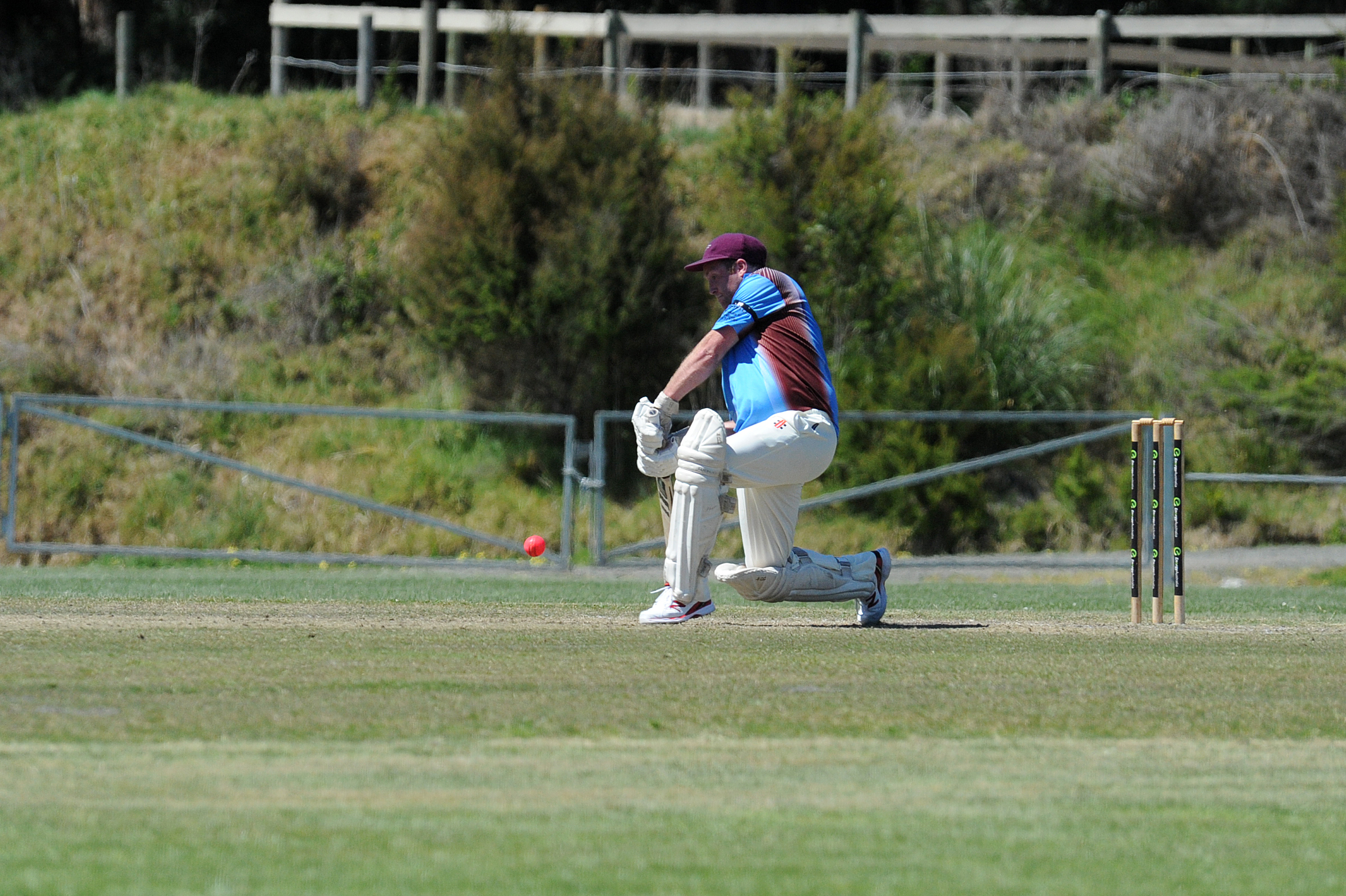 Kate Withers
CRICKET
LVDCL
A GRADE

Latrobe has their work cut out for them heading into day two of the round six headlining clash against Centrals.
The top-of-the-table Lions were up to task when they were sent into bat at Peter Siddle Oval and, apart from the early loss of Rob Wilkie for five, were in good shape on their way to a respectable total of 205.
Corey Pollard (44) and Ross Allen (43) were the main contributors for the innings and paired for a 90-run stand.
Jamie Brierly did most of the damage for the Sharks and took 3/31. Gamage and Mark Lawrence finished with two wickets apiece and coach Ronnie Chokununga took one.
Benn Zomer (9) and Mark Lawrence (7) will be tasked with getting the run chase going when play resumes on Saturday and will be under pressure to score quickly with time working against them.
Hayden Kimpton will come in at the fall of the next wicket and has proven he can make runs with a season high score of 75 against Trafalgar in round three.
Play will resume on Saturday at Peter Siddle Oval from 11.30am.
Traralgon West v Jeeralang-Boolarra
Jeeralang-Boolarra is on track to record a resounding win against Traralgon West after an impressive showing on day one at the weekend.
The Eagles' decision to bat turned out to be the wrong one as they lost Tim Howe (2) and Luke Phillips (2) in quick succession to kick off the innings.
The ever-reliable Ben Edebohls came in at 3/33 and helped Traralgon West steady with 45 before he became Panthers' Stan Urbanic's third victim for the day.
Urbanic finished with 5/32 in a leading performance for Jeeralang-Boolarra to send the Eagles packing for 109.
The visitors are well and truly on their way ahead of day two with Lachlan Smith and Ben McCormack at the crease at 6/163.
Craig Blackberry cruised to 65 before he was caught and is the top scorer to-date and put on a 79-run with Brett Duncan to kick off the Panthers' innings.
Yallourn North v Trafalgar
A determined Yallourn North outfit will be out to claim its maiden win of the 2018/19 season after an impressive innings against Trafalgar at the weekend.
Evan Sheekey's 55 at number seven was pivotal for the Bombers as they showed patience in hitting their way to stand at a commanding 8/202 at stumps.
English import Curtis Howell played his part and made 45 while Stephen Boltong added 24.
Trafalgar skipper Rhys Holdsworth did his best to dismantle the Yallourn North order and finished 4/31 from 17 overs.
Time is not on the Ships' side, and with two wickets still in hand, Yallourn North need only hang on until lunch to get their way.
Daniel Martini and Luke Sumner are still standing and will get proceedings underway when play resumes on Saturday at McGregor Reserve from 11.30am.