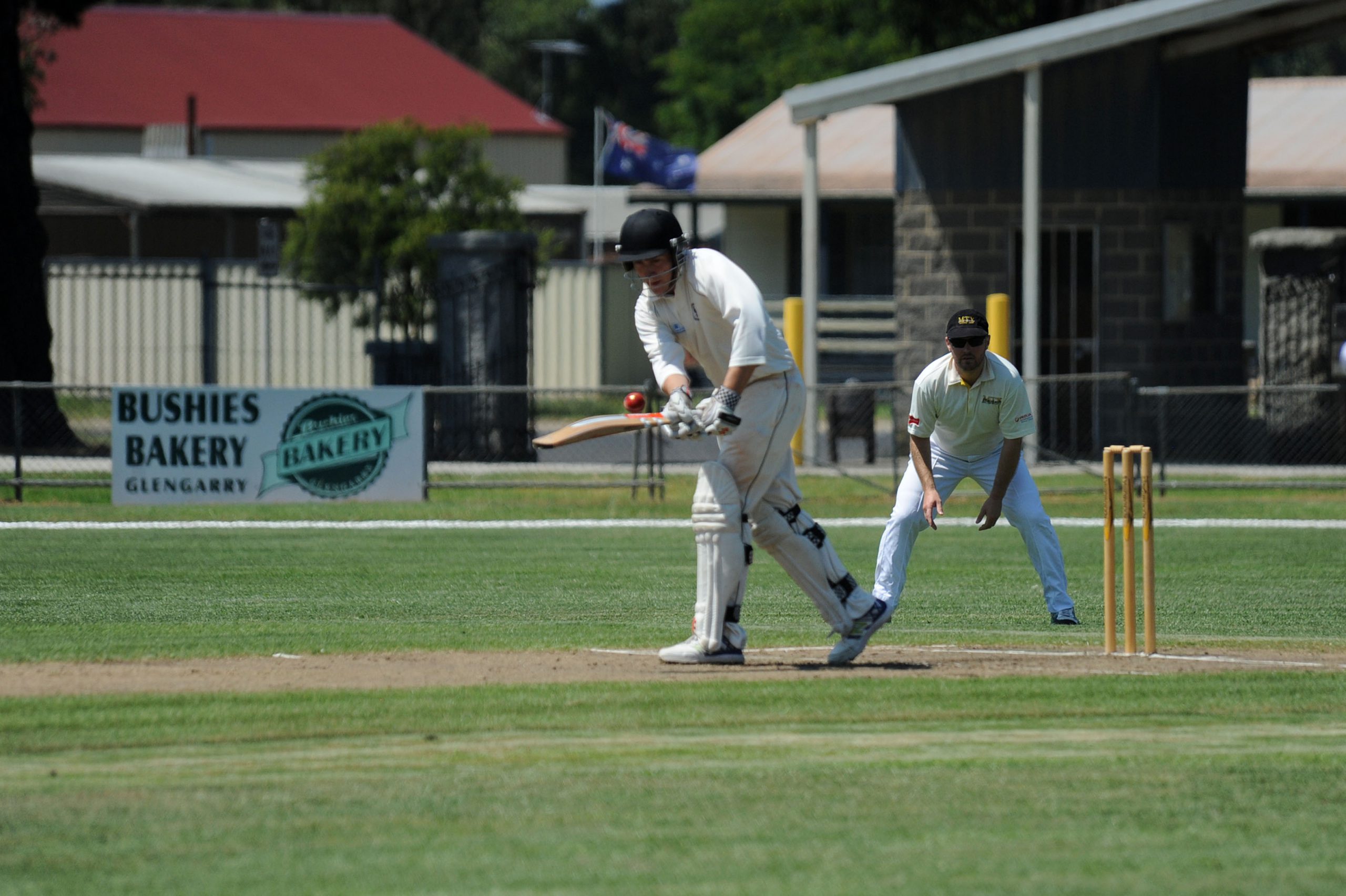 CRICKET
TDCA

The match of round eight will be the headlining clash between Glengarry and Toongabbie at Fred King Oval in what is shaping to be an intriguing match-up.
Glengarry are in good form at the moment led by Frank Marks who has 247 runs to his name to date.
Import Sam Fox is starting to show his class and the Magpies are showing why they are going to be hard to stop this season.
The Rams may have missed out on victory last weekend but would have taken many positives out of their loss to Gormandale.
Toongabbie's Tom Shippen has been outstanding so far this year and will play a huge role again this week on a wicket that will suit his style of bowling.
The key match up in this game will be Toongabbie opening bowler Ben Gibbon steaming in at Frank Marks.
Marks is at his destructive best and the extra pace that Gibbon provides will certainly allow him to play some big expansive shots, so Gibbon needs to be ready for a great one-on-one battle.
Gormandale v Imperials
Imperials venture to Stoddart Oval to take on Gormandale.
After the Twenty20 encounter earlier in the season, bowlers will no doubt be nervous about the prospect of delivering to Adrian Burgiel.
Imperials are now starting to better understand their roles in the team and Tom Watson is setting himself to bat time, allowing the rest of the team some freedom to play their shots.
Gormandale showed again why they are a massive threat after their top order failed at the weekend but Bohdi Walker and Shaun Barbour stood tall with a match-winning 100-run partnership.
The key to this match will be Adrian Burgiel and whether Imperials have learnt anything from his T20 innings.
If Imperials bowlers can bowl to their plans and get him cheaply the game will swing in their favour, but if they allow him to get a score it will be a hard task for the Imperials batsmen.
Ex Students v Rovers
Ex Students face Rovers at home and, on form, it should be an easy win.
However, Rovers should not be taken lightly and with Ewan Williams expected to be back this weekend they are more than capable of posting a good score.
Rovers selectors need to find something and Rohit Chawla coming into the team from B grade wouldn't be the worst option.
Chawla has made more than 100 runs and taken five wickets in his last two matches.
Ex Students are missing Jordy Gilmore but still possess plenty of fire power with the bat and against a young Rovers bowling attack they will be looking to fill their boots with runs.
The key to this match will be Ewan Williams with both bat and ball and whether he can make an impact on the game.
If he can impose himself on the match then Rovers will be anything but a walkover for this strong Ex Students side.
Imperials v Glengarry
Sunday also showcases another game of One Day cricket as Imperials host Glengarry at LVBS Oval.
Both teams have tough matches on the Saturday so some tired bodies might be getting around the ground the day after.
Imperials' spin trio is bowling well so the Glengarry batsmen will need to keep clear minds and play every ball on its merits.
This match is set up for Ben Marks to get his season going as he has a great record against Imperials and his stroke play will be well suited to the LVBS Oval wicket. The key in this match will be the new ball for both bowling attacks – take early wickets against either team and both depths will be tested.