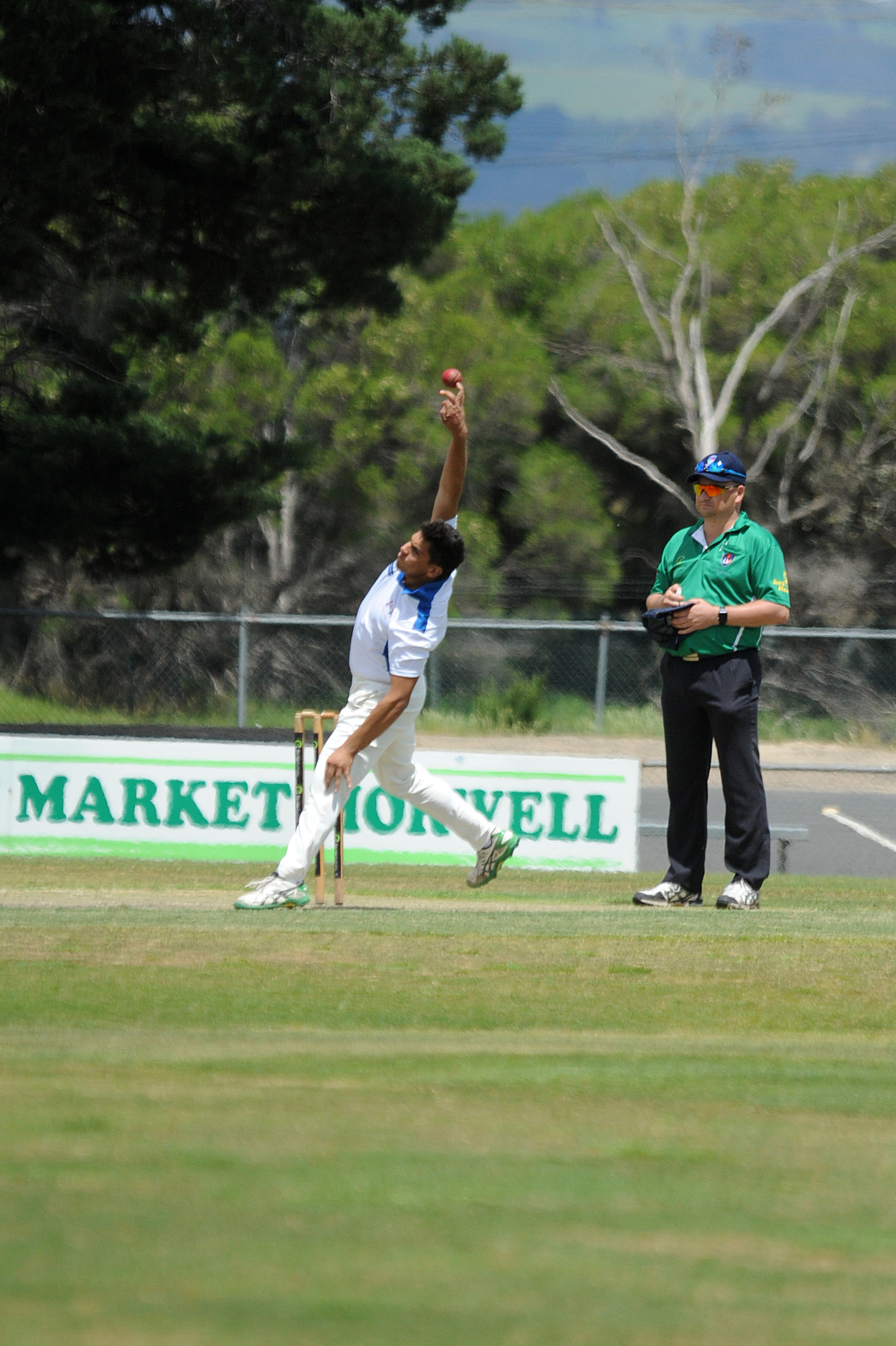 Kate Withers
CRICKET
LVDCL
PREMIER A GRADE

Morwell have become the first side to hand CATS defeat this season after an imposing day-two performance to wrap up round six on Saturday.
CATS were skittled for 130 on day one and the home side were at 4/84 heading into day two with Blake Mills and Kris Fortuin at the crease.
Mills went on to lead the way for the Tigers at the weekend and top-scored with 112 from 138 balls to help them to a healthy 266.
Lewis Harper was next best with 39 and Fortuin made 36 while Aamir Raza took 5/72 for CATS and Jack Blythman 3/67.
CATS' second dig got off to a horror start as openers Josh Keyhoe (6) and Jamie Cochrane (duck) fell cheaply to leave them at 2/6.
Raza took it upon himself to get the second innings going and backed up his five-wicket haul with an innings-best score of 46.
However, it wasn't enough to swing his side back into contention as they finished at 7/104 to fall short.
Captain Robert Webber took two wickets in the second innings while singles went to five others.
Morwell sit in second spot on the LVDCL Premier A grade ladder, six points behind Churchill, and CATS are a single point behind in third.
MTY Raiders v Churchill
Churchill have recorded a resounding outright win over MTY Raiders at the weekend to rocket to the top of the LVDCL Premier A grade ladder after six rounds.
The odds were stacked against Yinnar heading into day two (3/17) after the Cobras hit their way into the box seat and declared in the first innings at 5/153.
It didn't take long for Churchill to resume their dominance on Saturday and Kurt Holt swiftly removed Matt Dyke (2) to leave the home side reeling at 4/18.
Captain Liam Maynard followed soon after for three and the full points looked to be in reach for the Cobras.
Michael Higgins came in at 5/29 and restored some dignity with an impressive 58 to help his side push to a respectable second innings total of 164.
Tailender Matt Van Loom was a surprise second best with 29, James Speer made 27 and Jack Findlay was still standing on 19 when the last wicket fell.
With 95 the target for the full 10 points, Churchill got to work immediately and were never bothered and romped home to win with eight wickets in hand.
Opener Ben Kearns made 60 and Matt Harvey 22 not out to put the Cobras six points clear of Morwell at the top of the table.
Moe v Mirboo North
A century from Rob Phoenix has helped Mirboo North cruise to victory over Moe for their first win of the 2018/19 season at Ted Summerton Reserve on Saturday.
The cards were stacked against the Lions before the first ball of day two after they managed a slow 141 on day one.
Phoenix single-handedly buried Moe in reply with a stunning unbeaten 127 as his side batted out the day to finish at 5/238.
Damien Turner also performed well for the Tigers and chipped in with 45 while Jimmy Grande made 36 and Will Cheatley was still standing on 19 when Phoenix declared.
Wicket-taking duties were shared among the Lions with two each going to Jayden Mathison and Same Price and one to Keenan Hughes.
The loss puts Moe at the bottom of the LVDCL Premier A grade ladder with four points while Mirboo North are a spot above on eight points.