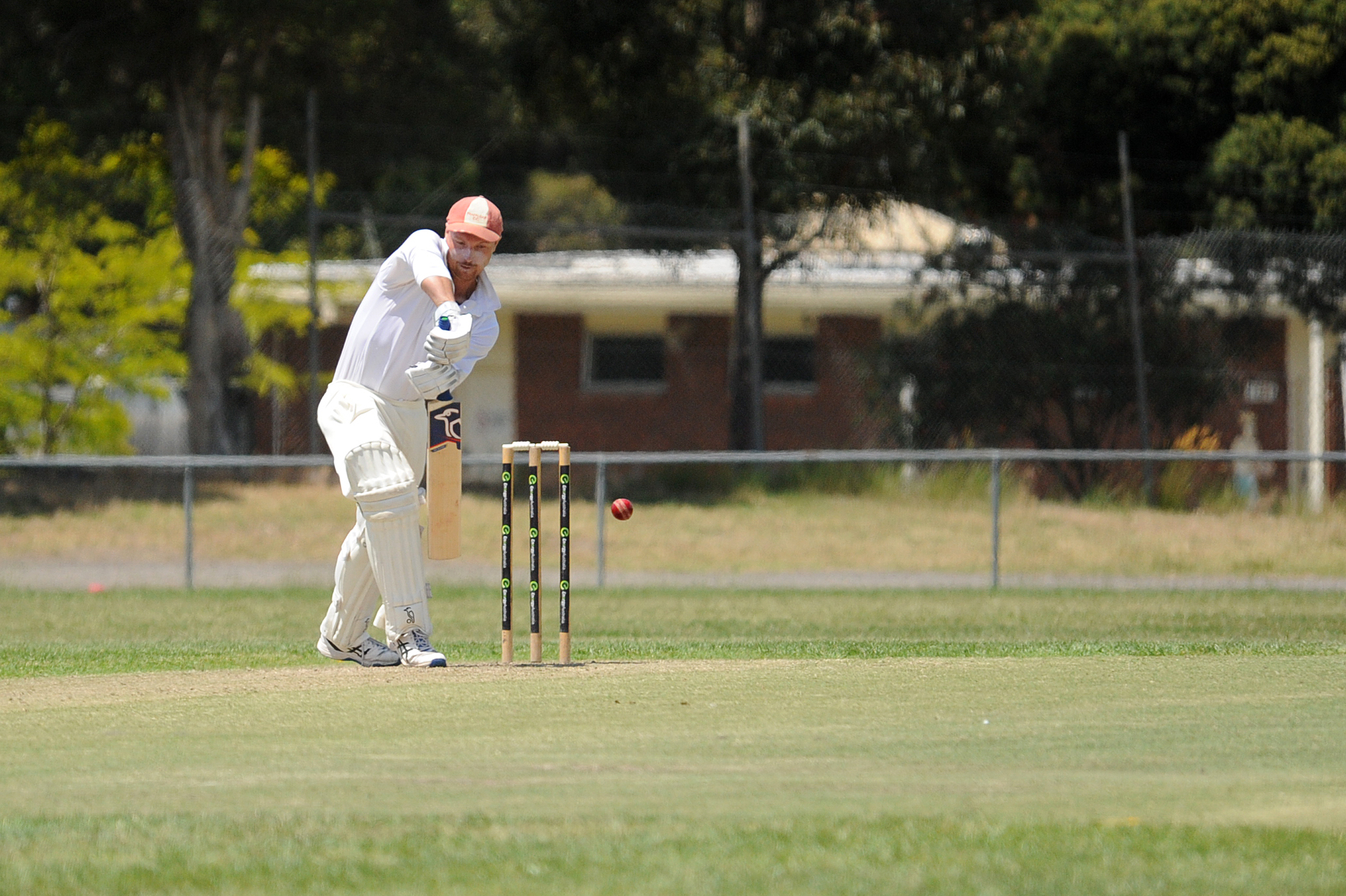 Kate Withers
CRICKET
LVDCL
A GRADE

Trafalgar have spoilt Yallourn North's party by putting to bed any hopes of a maiden win in season 2018/19 on Saturday with an impressive performance on day two at the weekend.
The Bombers set a formidable target of 202 on day one as Evan Sheekey led the charge at number seven with an innings best of 55 and English import Curtis Powell made 45.
The Ships stuttered early in the chase after losing the wickets of Brodie Burgess (10) and Arvind Bharadwaj (17), but a stunning 110 from Leo Connolly including 11 boundaries set the side alight and helped them to 273 and the win.
Nick Gurney was next best with 27 and Callum McCarthy also chipped in with 21.
Daniel Lade was the best of the Yallourn North bowlers and finished with 4/39 while singles went to six others.
Latrobe v Centrals
Latrobe have successfully chased down a formidable score set by Centrals on day one to snatch victory and solidify top spot on the LVDCL A grade ladder.
Centrals made an impact on day one and set 204 after being sent into bat at Peter Siddle Oval thanks largely to Corey Pollard (44) and Ross Allen (43).
The Sharks only faced 14 before stumps were called on day one but lost the wicket of Anthony Bloomfield for five before Benn Zomer and Mark Lawrence resumed play on Saturday.
The pair put on a 48-run stand before Zomer fell victim to Corey Pollard on 20.
Lawrence went on to emerge the toast of the innings with a top-score of 69 alongside playing-coach Ronnie Chokununga who made a half-century of his own and finished on 55.
Zach Smith was next best for the Sharks and chipped in with 30 and Steven Freshwater with 24 to help the home side bat out the day and take the win.
Pollard finished with 3/33 for Centrals while Ethan Foley took two and singles went to Tye Hourigan, Stuart Brooks, Lachlan Patterson, Ross Allen and Dylan Freitag.
Latrobe are four points clear of Jeeralang-Boolarra on top of the table while Centrals are in third on 15 points.
Traralgon West v Jeeralang-Boolarra
Jeeralang-Boolarra claimed an emphatic outright win over Traralgon West at the weekend to rocket into second spot on the table.
The Panthers did the bulk of the hard yards on day one after the Eagles elected to bat and found themselves all out for 109.
The visitors wasted no time in reply and raced away to 79 without the fall of a wicket before Brett Duncan (28) was the first casualty and stumps were called with Jeeralang-Boolarra in control at 6/163.
They dropped just one wicket before captain Stan Urbanic declared at 7/231.
Traralgon West went around again and were bolstered by Brenton Howe's 62 not out on their way to be all out for 195.
The Panthers tallied the 72 runs needed for the outright with seven wickets in hand after 10 overs.