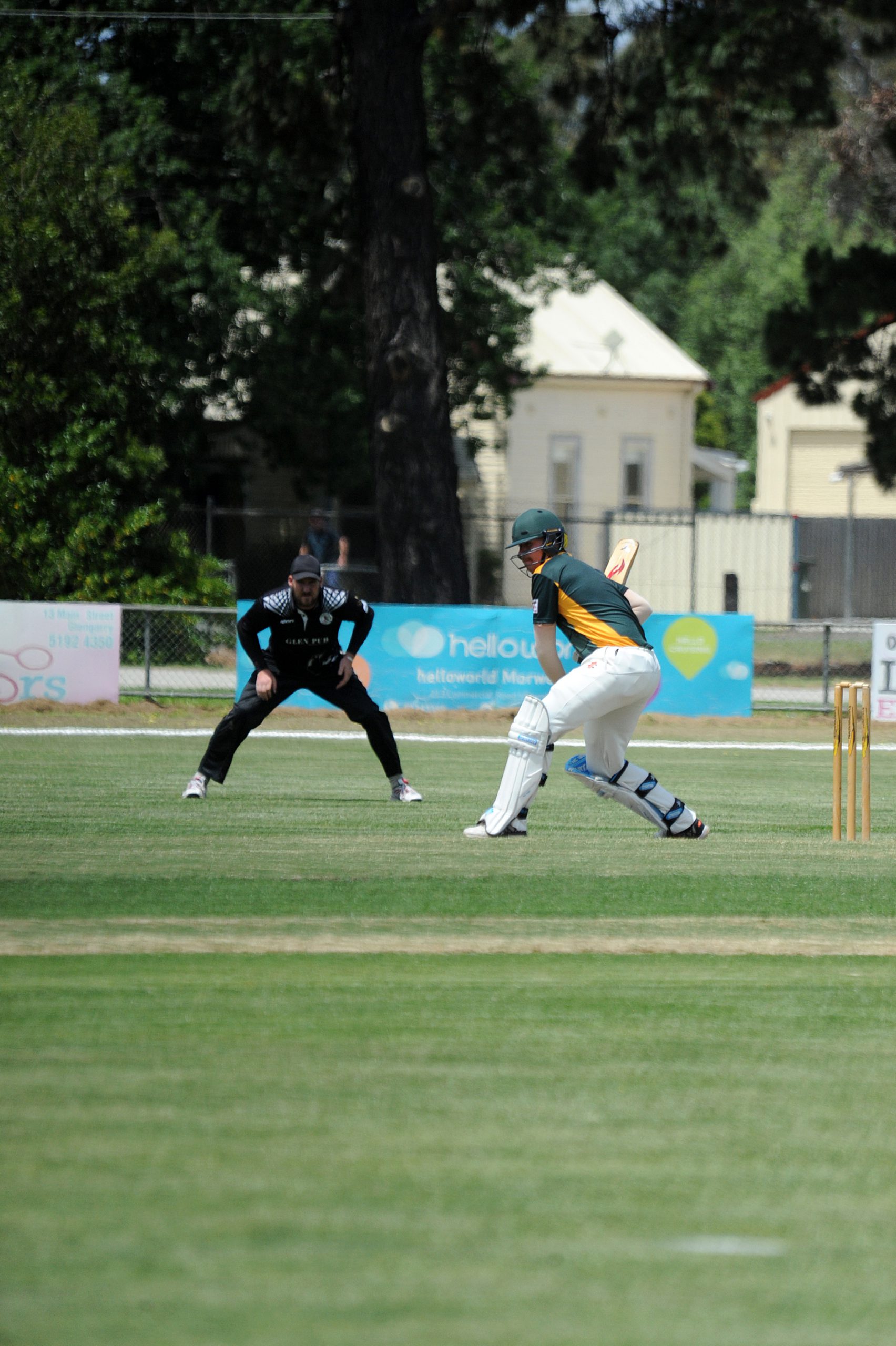 CRICKET
TDCA
Last weekend Imperials and Glengarry played off in an early round nine thriller on Sunday with Imperials taking the points on the last ball of the day.
Just two round nine matches remain in the TDCA this weekend but if previous weeks are anything to go by then Saturday's clashes should be a high-standard treat for spectators.
Toongabbie v Ex Students
The headlining match of round nine will take place at Roger Ries Oval as Toongabbie host Ex Students.
Toongabbie are coming off a very good win against Glengarry where the whole team contributed in a resounding victory.
Rob Wheildon and Tom Shippen took seven wickets between them last round and will be very important again if the Rams are to claim victory.
Toongabbie's middle order were the difference last weekend with Kev Stoddart making a half century and Connor Hughes continuing his good season and making 42.
Ex Students are in excellent form and Jackson McMahon has adapted to his new opening role with scores of 80 and
100 in his last two innings.
Lee Stockdale is starting to find his form, as is Jimmy Pryde with the ball, so the Sharks remain a great team despite the absence of Jordy Gilmore who is out with an ankle injury.
The key to this match will be early wickets and whether or not the Toongabbie new ball bowlers can make inroads early and expose the Sharks middle order.
If the Rams can snag a few in the power play they will give themselves a great chance to knock off the reigning premiers.
Toongabbie and Ex Students will play on Saturday at Roger Ries Oval at 12.30pm.
Rovers v Gormandale
Rovers host Gormandale at Duncan Cameron Park with the Tigers going into the match as heavy favourites.
Gormandale's batsmen are starting to come to the Burgiel party with Bohdi Walker and Chris Lehner showing their skipper isn't the only one capable of an explosive innings.
While the Tigers bats have been brilliant, it looks as if their bowling attack might just be a little flat at the moment which will give Rovers a chance to post a good score and give their bowlers a chance to defend a good total.
Gormandale are favourites but shouldn't underestimate Rovers who have been making good scores this year.
The young batsmen play their home deck well but have been guilty of not carrying on after getting a start so it would be great to see a Rovers top order bat make 100 and put some pressure on the Tigers.
The key to this game will be how well the Rovers middle order plays Gormandale's spinner Luke Henderson who loves bowling on the hard DCP wicket.
Rovers need to nullify Henderson's impact on the match to give themselves the best chance for victory.
Rovers and Gormandale will play on Saturday at Duncan Cameron Park from noon.