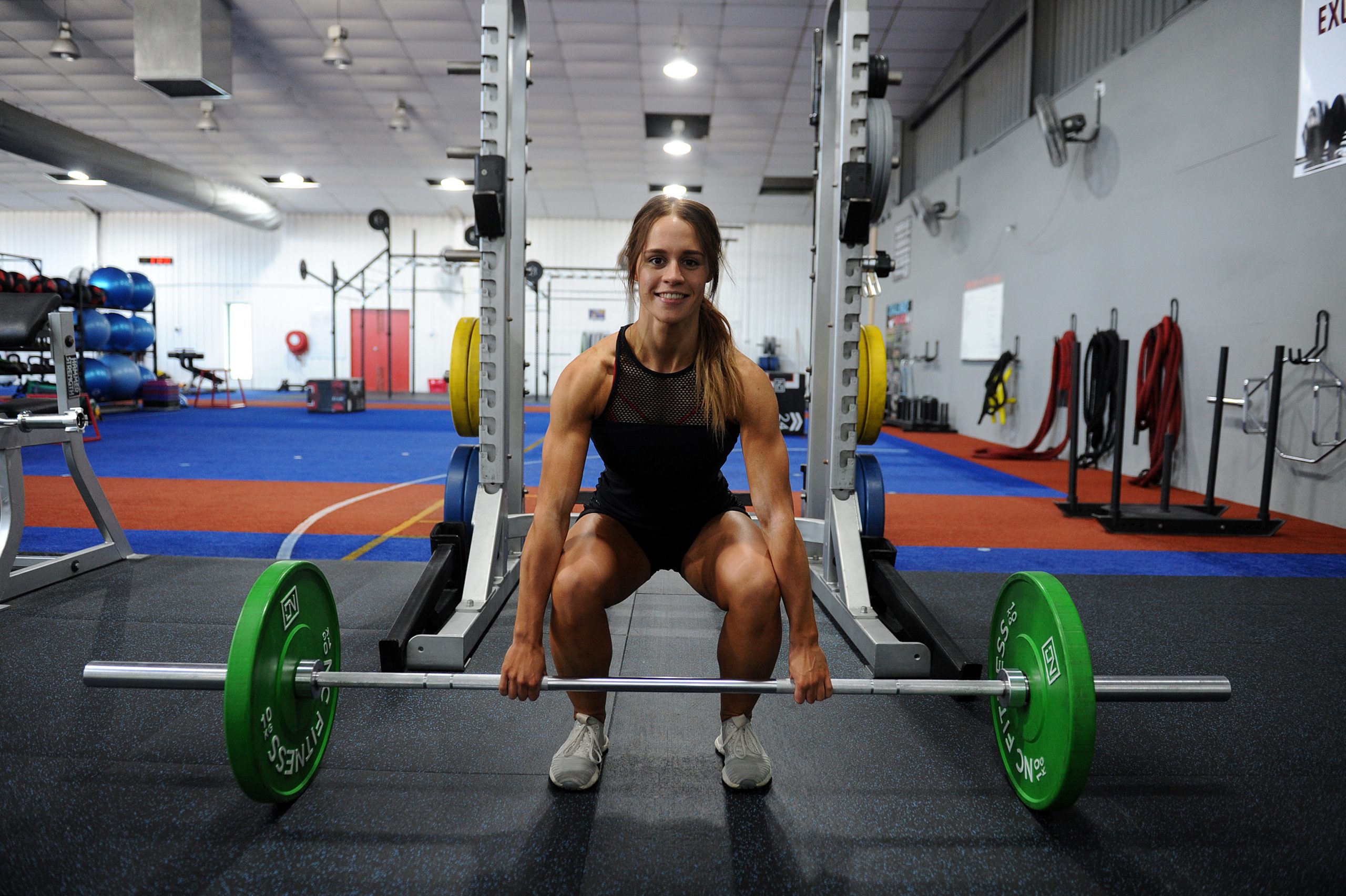 Anne Simmons
BODYBUILDING

The Traralgon personal trainer who left for the US with no expectations has returned home a world bodybuilding champion.
Erin White, who has since turned 24, was shaking when she stood on the Californian stage, tensing the muscles she spent six months perfecting.
It was not nerves that sent her body into such a state, but rather an illness she caught at the 11th hour before the World Fitness Federation's World Championships.
Her sense of weakness was a "funny" contrast to the strong body she had sculpted.
"I was as crook as a dog," White said.
She believes the illness which had her bedridden came from a combination of being on a plane, the foreign climate and the complete exhaustion from "over-training" her body.
But she insisted on competing in the junior figure category in a bright Wonder Woman costume she had always wanted to wear.
"I had a lady up in Queensland design my bikini, and last minute some of it didn't fit so she had to make a new pair of bottoms and flew them over to LA," White said.
Many of the other competitors wore plain colours and were so focused they forgot to smile, White said, but she hit the stage with "a bit of personality".
"I wanted to have a bit of fun with it. I didn't expect anything so I thought I may as well do something I've always wanted to do. It looked awesome," she said.
She believes her upper body might have been the key to the success she never saw coming.
"I looked at the emcee and I was like 'are you sure?'" White said. "They say a back will win you a competition.
"My strongest would probably be my back and my shoulders so that could be the difference. A lot of women have amazing legs on that stage but where they come undone is on their upper body."
After the first day of competing, White's partner Mathew suggested she not compete in the following day's junior sports model category.
"He had to deal with me being sick and I was pacing in the hotel room trying to decide if I was going to compete," White said. "He suggested maybe pull out and work on your health, so he's been everything."
For now, White will allow herself a break.
"You obviously get down to quite a low body fat percentage so it does take a massive toll on your body," she said.

"Generally what bodybuilders do is they take a year or six months off, work on their health and work on their body and work on becoming stronger and their weaker areas as well then hopefully come back with a better figure for the next season."