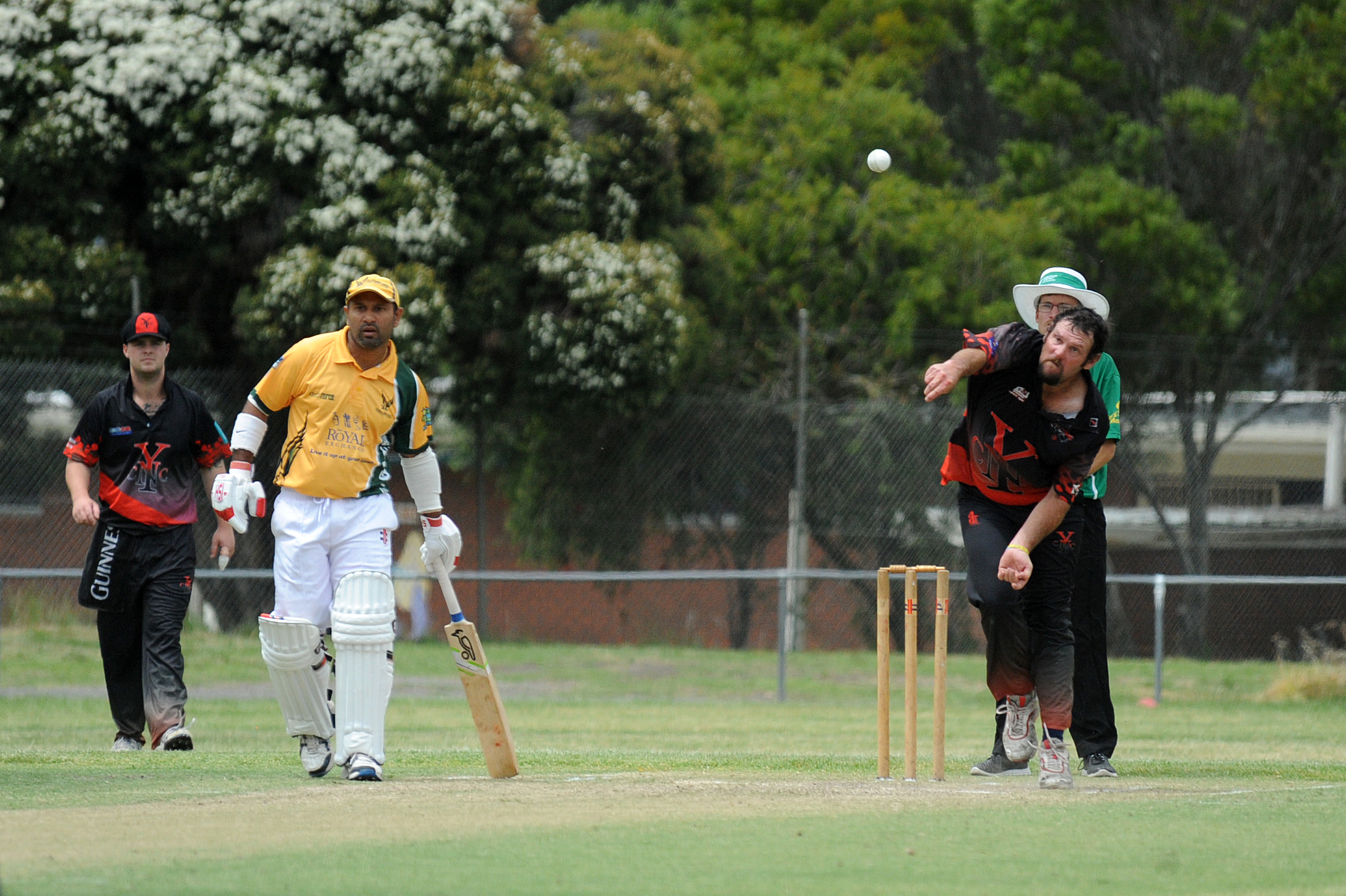 Kate Withers
CRICKET
LVDCL
A GRADE

Yallourn North won the battle of the two winless sides at the expense of Traralgon West on Saturday.
Nilantha Thillekarathna was the only Eagle to provide fight and made 36 in an otherwise disappointing innings where Ben Edebohls was the only other to make it to double digits.
Traralgon West set the Bombers 89 to win, with Luke Sumner taking three wickets, Harry Daly two and Curtis Howell, Darren Wilkie and Chris Perry one each.
In reply, Yallourn North cruised home to win after 32 overs with five wickets in hand.
Matt Brewer was the pick of the batsmen with 27, Curtis Howell was unbeaten on 24 and Jason Wiseman made 12.
Tim Fitch, Adam Thow, Ben Edebohls, Nilantha Thillekarathna and Brenton Howe each took one wicket for Traralgon West.
Centrals v Trafalgar
Centrals enjoyed a relatively stress-free outing against Trafalgar in the LVDCL's A grade competition at the weekend and cantered home to the win.
The Ships sunk after being sent into bat and were all out for 91.
The top order collapsed, with Rhain Ross (duck), Arvind Bharadwaj (13) and Leo Connolly all failing to get starts.
Their cause wasn't helped with the cheap wickets of Nick Gurney (11), Callum McCarthy (7) and Aydan Connolly (duck).
Christian Burgess came in at seven and restored some semblance of hope with a knock of 35 but it wasn't enough to push Trafalgar past the 100 mark.
Dylan Freitag finished with three wickets and Marc Fenech, Corey Pollard and Ross Allen all took two.
In reply, the Lions reached the target in the 26th over with four wickets in hand.
Sam Gray finished unbeaten on 18 and Ben Doble made the same.
Nick Gurney took two wickets for Trafalgar.
Latrobe v Jeeralang-Boolarra
Latrobe remains atop the LVDCL A grade ladder after withstanding a gallant Jeeralang-Boolarra on Saturday.
The Sharks posted a formidable 215 with efforts from Anubhav Meenakshi (33), Anthony Bloomfield (33) and Hayden Kimpton (32) among the best.
Benn Zomer was also solid and chipped in with 27, Justin Vajler made 26 and Tyron Gamage 21.
Mark Rawson was the most dangerous of the Panthers' bowlers and finished with 4/33 while Ryan Laukens took 3/24 and Dermott Leys took two.
Jeeralang-Boolarra recovered from an early scare after the early dismissals of Brett Duncan (duck), Tim Laaks (13) and Nick Duncan (9) thanks to a stellar 78 from Ben Heath.
Captain Stan Urbanic did his best with 27, Mark Rawson made 28 and Ossy Brennan finished unbeaten on 29 as the Panthers fell 10 runs short at end of overs.
Ronnie Chokununga and Mark Lawrence finished with two wickets each for the Sharks and singles went to Tyron Gamage, Hayden Kimpton and Jamie Brierley.