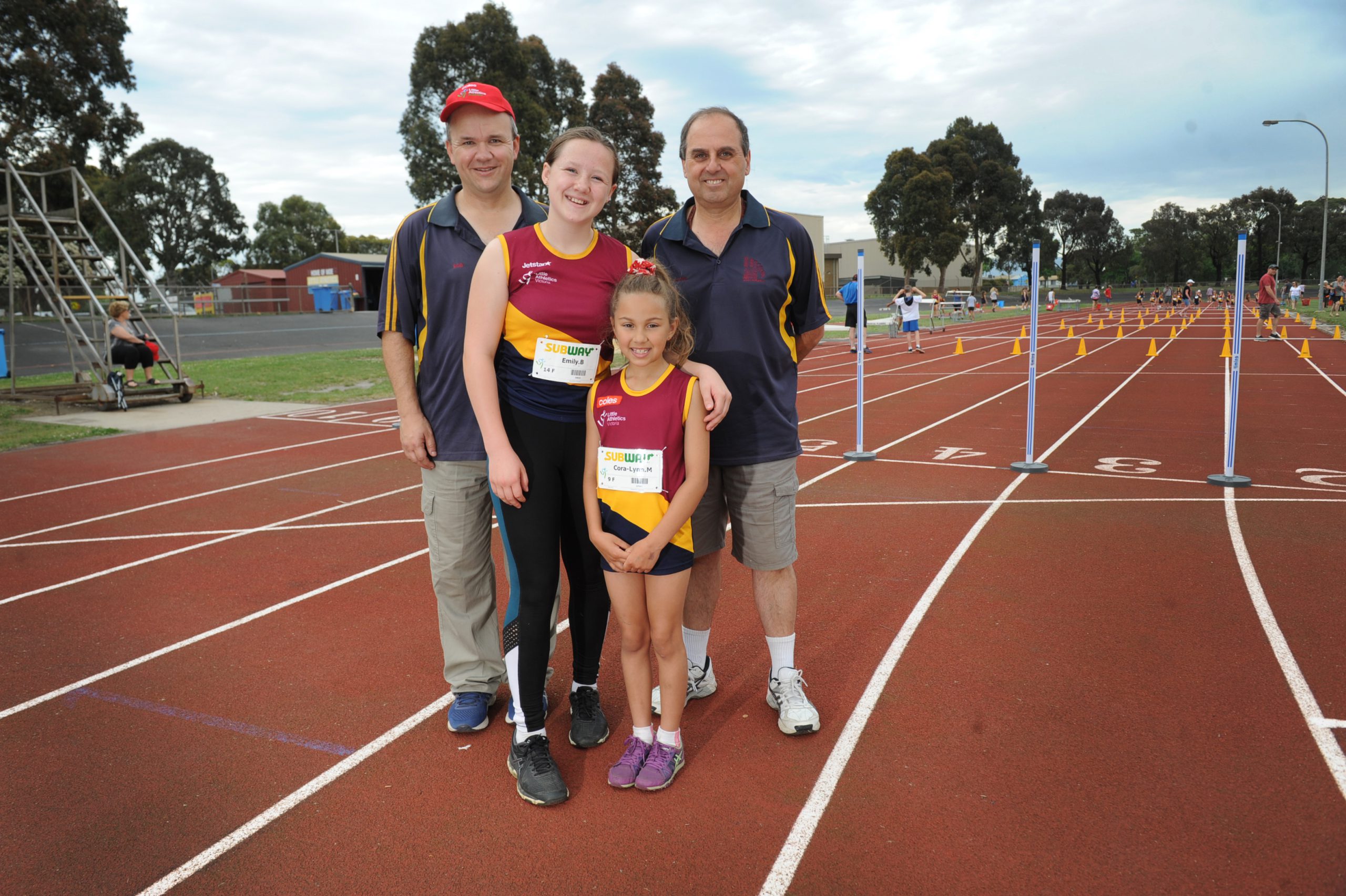 Kate Withers
Little athletes in Moe are jumping for joy after their club received a $5000 grant to fund the purchase of new athletics equipment.
Moe Little Athletics Centre secretary Julie Rosato said they would buy two new timing gates and collapsible hurdles to open the track up to even more children.
"The timing gates are the poles that you put at the end of the lanes, and at present we have six lanes but this grant means we can run races with eight children, making better use of the track," Rosato said.
"Some of our groups have up to more than eight but it's difficult when you've got a bigger group, we've got to split them up for races. Now all those eight kids will be able to run together.
"We're also getting collapsible hurdles, which are only new, and as of next season they are compulsory with Athletics Victoria, so that's why we were trying to raise funds to get them."
Eighty hurdles will be purchased with the grant which has come at the ideal time for Moe Little Athletics Centre in the middle of the season.
"With the hurdles, it's definitely about catering to all abilities and from a safety point of view as well, hopefully it will reduce the risk of injury," Rosato said.
"We currently hire out our stuff to the school, which we've always done, but if we've got the collapsible hurdles then hopefully again for the schools it will also be great.
"It will be great when we get them delivered and it will really make a difference and we don't have to put up our fees or scrimp for money and keep costs as low as possible for kids to join.
"Every little bit counts."