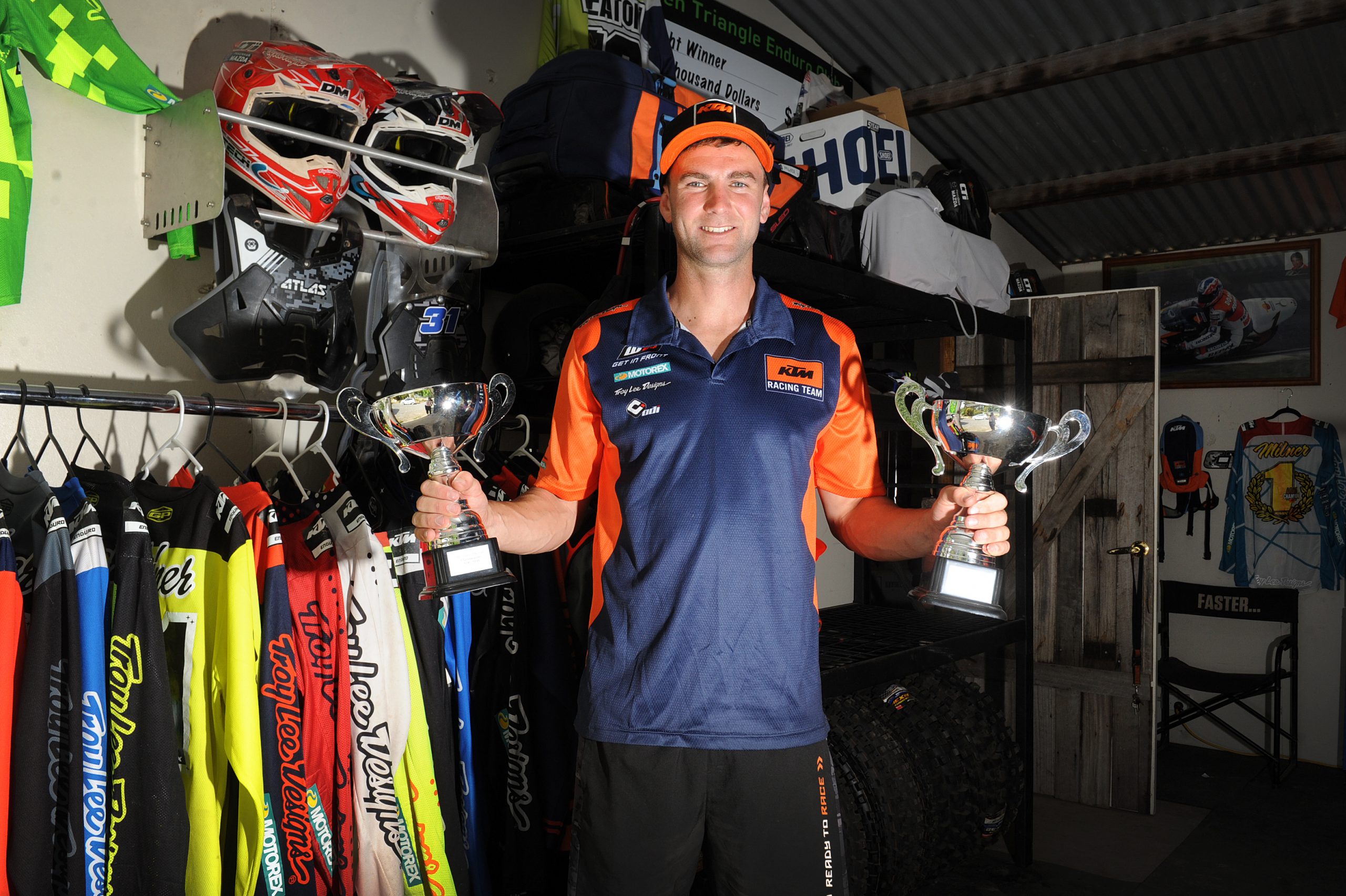 Kate Withers
Yallourn North can now lay claim to a world champion after its own Daniel Milner made his most recent overseas trip the best one yet.
The 27-year-old travelled to Chile as part of team Australian for the FIM International Six Days Enduro where, after five days of gruelling competition, they emerged emphatic victors.
In punishing heat and dust and riding more than 300 kilometres per day, team Australia was unrivalled and finished well ahead of second-placed USA by just over seven minutes.
Then, to top it off, Milner held on to his first place position overall to win by nearly two minutes and be crowned 2018 E3 Champion.
"I definitely wanted to win. This was my eighth year riding [Enduro] and there were two years there where I was second, so my main goal was to win both," Milner said.
"To be honest, I didn't think we would. We've had really strong battles throughout the year and going over there I knew we were going to be good but not that good."
Team Australia didn't take long to acclimatise to the South American terrain with notes of Australian flora adorning the tracks in Vina del Mar.
"We walked the tests to memorise where the track is going and the crazy things about it is we were in the middle of these gumtree plantations, so that kind of made it feel like home," Milner said.
"It was pretty deserty and I think that's why we did so well – everyone's out on the dry dusty stuff and that's where it helped us.
"It was a just like riding out north towards Broken Hill."
Touted as the most difficult event of its kind in the world, the Enduro "is a killer" for even the most experienced riders.
"It's such a long race and so much can happen, but my goal was to get through it clean," Milner said.
"By day six you're over riding a dirt bike, that's for sure, but it's good because it really brings your fitness out and shows who the fitter riders are.
"Mentally, it's about maintaining that long endurance mentally and physically, that's where it's such a tough race and pretty much the hardest in the world."
Making it all the more difficult for Milner is the fact he lives with type 1 diabetes.
"When I got diagnosed at 12 I thought it was the end of my racing but it just makes it that little bit more special that I can do this," he said.
"The race is pretty gnarly on the body. I have a hydration pack and glucose jelly beans on me but other than that you just manage it the best you can.
"It'd be better if I didn't have [diabetes] but I think it makes it even more special that I do and I could still achieve this."