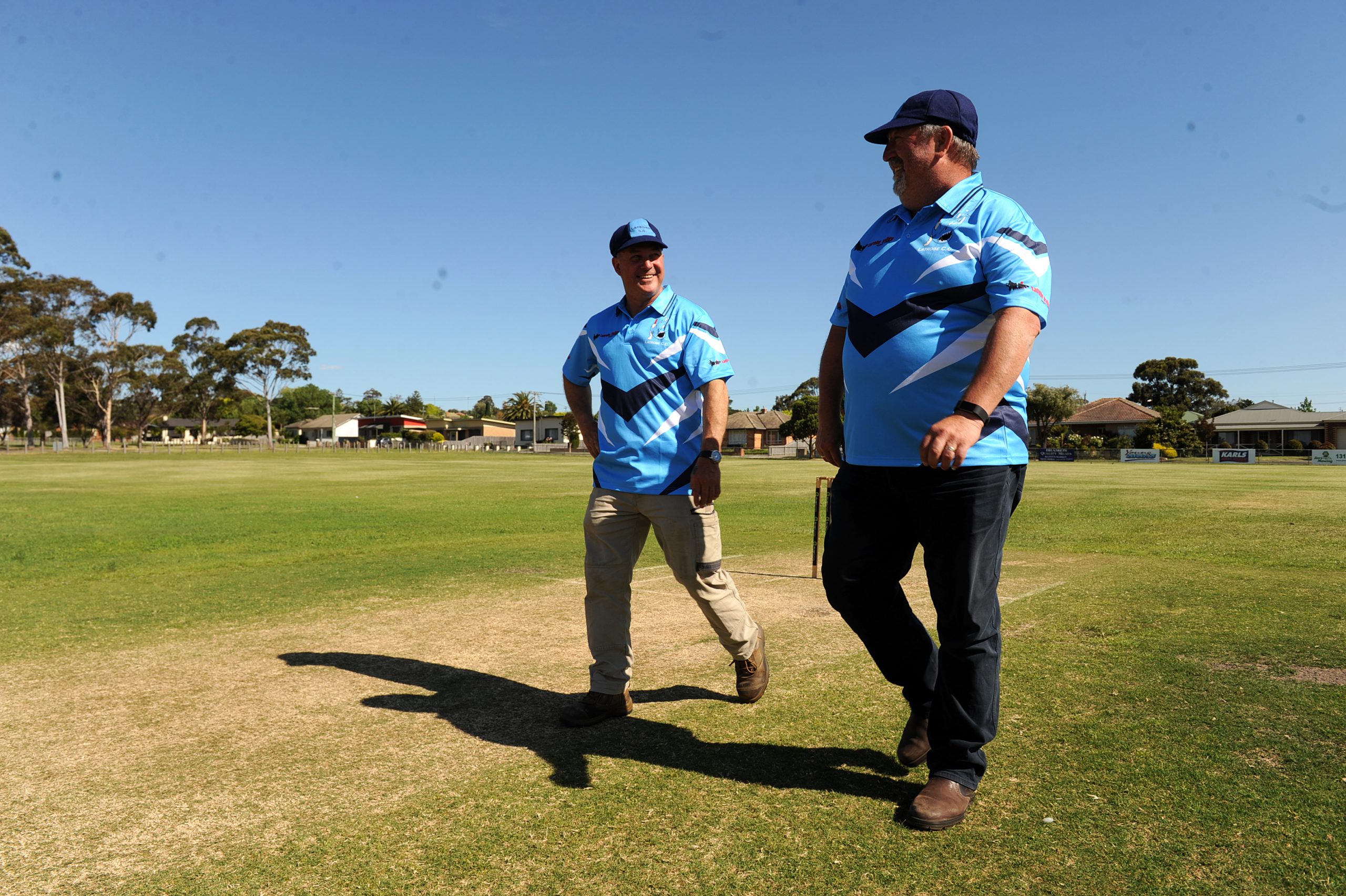 Kate Withers
CRICKET

Latrobe Cricket Club president Steve Grover has worn just about every hat there is to wear at the Sharks but he is about to earn one cap that will be hard to top.
The 55-year-old is due to play his 400th club game – weather pending – in round 12 of the LVDCL's Premier B grade competition in January.
"I've played with Morwell at the start, then at Morwell East and I've played with St Vincent's as well," Grover said.
"I reckon it'd be probably close to 600 [games] all up."
He came to the Sharks in season 1985/86 and has played in eight premierships and "God knows how many losing ones".
"I don't think I've got many left in me. The body is starting to shut down but I'm still enjoying it, so I'd like to keep going as long as I can.
"I'll think I'll keep going until someone tells me they don't need me."
His presence off the pitch is just as valuable.
"I've been captain, chairman of selectors, I've pretty much done everything, this is five years as president altogether," he said.
"But the premierships have been the most memorable. I just enjoy playing."
A bona fide all-rounder, Grover admits he is strongest with bat in hand, is the highest century-maker at Latrobe with "16 or 17" and has amassed more than 10,000 runs.
Lifelong friend and Sharks secretary Peter Mooney said Grover was "just a fantastic person" and "a stalwart of the club".
"I've known him since we were kids. He's a few years older but we've played a lot of cricket together, probably close to 30 years and 300 games," Mooney said.
"He's a fantastic cricketer and person on and off the field, a life member and has made over 10,000 runs, taken hundreds of wickets and countless catches.
"Playing in grand finals and winning them and the celebrations are the most memorable things for me and there's been seven of them together."
As the years pass form may fade but Mooney said Grover was still a "very handy player" in his twilight years.
"He's a batsman, a bowler and wicket-keeper. A good left-arm bowler in his day, but as you say, those things start to disappear as you get older," he said.
"He's been a good friend, a good person to play cricket with, a lot of fun to be with, works extremely hard for the club.
"He's really well liked throughout the league and well known throughout cricket circles … when oppositions get his wicket they know it's a big one because he can score."