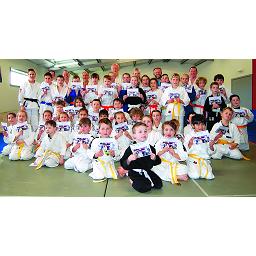 Kate Withers
Four Gippsland judo clubs have proven that teamwork can achieve great things after they were jointly awarded best new club initiative by Judo Australia in its annual recognition awards.

Yinnar and District Judo Club, San-Rok Wonthaggi, Traralgon Judo Club and Ju You Kai in Drouin joined forces earlier this year to form Gippsland Judoka.
Traralgon Judo Club coach Hunter Richardson said the idea for Gippsland Judoka was spawned from the desire to grow the sport and unite players across the region.
"These four clubs said 'let's get together' and kicked off this initiative of having joint training sessions," Richardson said.
"We had 50 kids and 25 adults in two sessions earlier this year and had a barbecue after so it's just a great social affair.
"The idea is that we had coaches from each club take it in turns giving their take on things, we run little competitions and things like that, so it's a really good way of building community spirit."
Richardson, who has coached judo for more than 30 years, said clubs joining forces was "not a common thing" but one that was already starting to pay dividends.
"As a result and I guess by chance the same sort of things with clubs coming together are beginning to occur all around the place," he said.
"From a competition side it's a great way to get everyone together and have them exposed to other judo players.
"For kids to develop and realise there are other people around the place that practice the same sport … what astounded me is that kids clicked straight away. It breaks down barriers.
"It's developed a great camaraderie and it gives people a sense of belonging to something bigger than just their little club."
Training sessions at Gippsland Judoka often involve elite players and some of the region's own have returned to give back and help grow the initiative.
Traralgon product Maeve Coughlan was one such elite player to attend a training session earlier this year.
"We have a very great history in Gippsland of strong performers," Richardson said.
"We bring them along as role models for the kids and then people like me get a lot out of it as well."
There is no physical trophy awarded to Gippsland Judoka for its national gong but Richardson said the recognition was enough.
"It's a figurative cup and it's just nice to see your name up in lights," he said.
"It's not financial, there's no certificate but it gives us exposure. For those within the judo community … it helps to motivate others to see the good ideas and things that are going on and emulate those.
"We intend to keep it going and it's actually a very easy thing to do, to bring these clubs together."